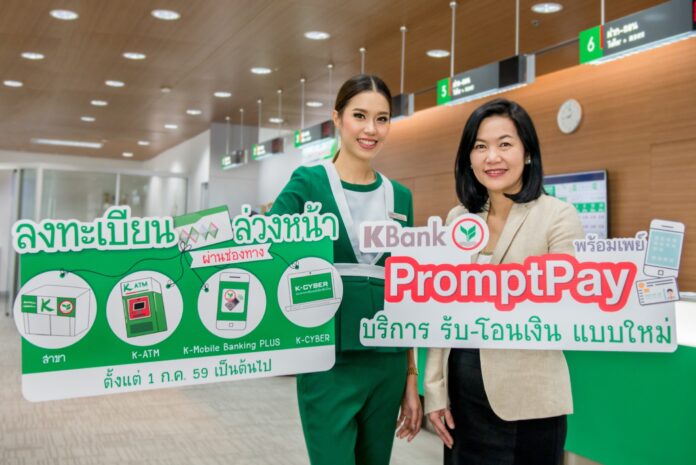 BANGKOK — A much-touted national e-payment system delayed for several months will be fully operational throughout the country Friday, a top finance official said Monday.
After three months of delay, the PromptPay system, which has been used for governmental transactions since late last year, will activate electronic transfers between private parties. Part of the government effort to push a cashless society, PromptPay users will only need their national ID or mobile phone number to make transactions.
After months of heavy promotion by officials and banks, the service was about to go live in October when the Bank of Thailand put the kibosh on it at the last minute. The central bank said time was needed for more testing; critics said the move came after a string crimes highlighted potential vulnerabilities.
Finance Minister Apisak Tantivorawong said the system, which allows transfers of under 5,000 baht free of charge, will save 180 billion baht in domestic transfer fees.
Benefits would extend to all sectors, Apisak said. Users will pay less in fees, commercial banks will have less overhead and the government will more easily keep track of taxpayers.
PromptPay was overseen by the National Interbank Transaction Management Exchange, or NITMX, a bank consortium set up in 2005 to act as an electronic exchange system under the direction of the central bank.
Related stories:
Gov't Apologizes for Delayed PromptPay Tax Returns
Not Ready: Indefinite Delay For PromptPay