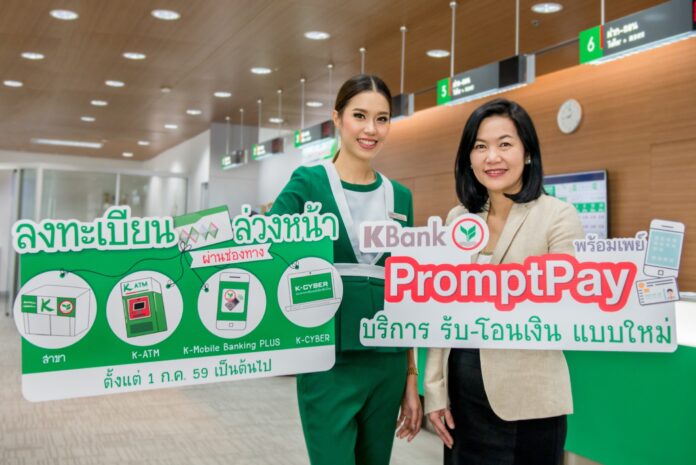 Use an ATM or banking app and you've probably been nagged to register for a service called PromptPay. Maybe you've even gone ahead and done so without any idea what it is.
What is It?
In simple terms – and setting aside its criticisms – PromptPay lets people transfer money between bank accounts using only their phone number or national ID number. Reading off bank account numbers over the phone or typing them into a Line message will no longer be necessary to buy things online or pay back debts to friends.
At least that will be the case when it goes live Oct. 31, aka Halloween.
How Does it Work?
For example, let's say you didn't have cash for that surprise sushi lunch with friends. Someone spotted your share. If she registered with PromptPay, you could use the usual platforms – banking app, website or ATM – to enter her phone number and instantly send that 300 baht (or 30 baht or whatever).
And instead of being hit with 25 baht fees every time you transfer to someone who banks elsewhere, transactions under 5,000 baht will be free. Sending 5,000 baht to 30,000 baht will cost no more than 2 baht. From there it's 5 baht for transactions up to 100,000 baht and 10 baht for greater amounts.
Are There Any Risks?
Behind it all is the central bank, or Bank of Thailand, and that's what has critics saying with the convenience comes greater risk of government intrusion into your private finances – not to mention vulnerability, given the state's track record with IT security. It certainly gives the taxman convenient access to your taxable transactions.
But that also means it can be used by government agencies to expedite their services.
PromptPay users won't need to wait for checks to land in their mailboxes for tax refunds, pensions or other benefits. Link your national ID card to your bank account and get them deposited directly – and theoretically more quickly.
Grandma instantly gets her pension in one of the many slick marketing efforts promoting PromptPay.
How to Sign Up?
This is the easy part, as all financial institutions seem to be aggressively pressuring their customers to register. If somehow you have missed this, register for PromptPay in person at a bank branch office, via its smartphone app, web-based banking service or ATM.
Only one bank can be linked to your phone or ID number. But like registering, there is no charge to make changes or cancel the service.
Bangkok Bank, Siam Commercial Bank and Kasikorn Bank have English-language guides for PromptPay on their websites.