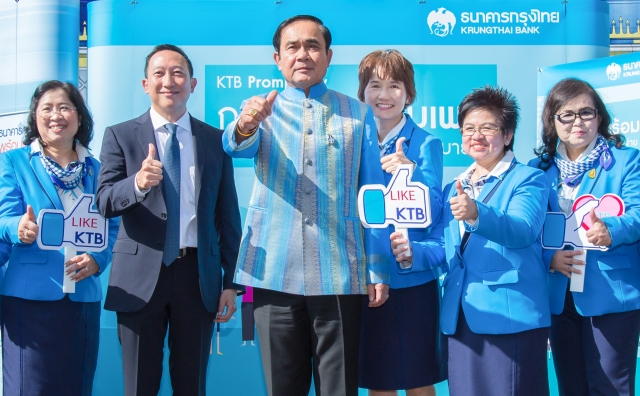 BANGKOK — The Revenue Department apologized Tuesday for telling some taxpayers their refunds had already been sent via the new national e-payment system earlier than the money landed in their accounts.
Responding to complaints on the webboard giant Pantip.com which cast doubt on the readiness of the delayed-but-coming PromptPay system, the Revenue Department blamed premature SMS notifications sent Friday notifying some that their tax refunds had been transferred.
Delayed just before what was to be its full launch in October, the national e-payment service was promised to be ready some time in the first quarter of 2017. At the time central bank said not all participating financial institutions were ready. Critics pointed to a number of cyber fraud cases as an alternative explanation.
In its response, the Revenue Department dismissed concerns about PromptPay.
"It was the new channel for refunding taxes, so a mistake happened," department spokesman Somchai Saengratmaneedet said.
PromptPay was born from the government attempt to push forward cashless society. It allows people to transfer money between bank accounts by using ID number or mobile phone number. It won't charge transaction fees for transfers under 5,000 baht.
The military government has pushed the public to register, saying it will be necessary to access government services such as tax refunds and pensions. In December, the government did used the system to transfer a cash subsidy to the poor through PromptPay.
On Jan. 5, the Revenue Department said taxpayers registered with PromptPay would receive next-day refunds after filing their returns rather than wait on a paper check.
Pantip user "Si Yaek Ratchawong" said he got an SMS notice that the funds had been sent Jan. 6 but didn't receive the funds until Monday. Others said they faced the same situation.
He said that when he called to inquire, someone at the department told him it would take longer if he wasn't a customer of state-owned Krung Thai Bank. Spokesman Somchai said Tuesday that every bank's customers will get their refunds at the same speed.
A banking technology expert from Finiwise.com said the problem most likely stemmed from poor communication during the new systems roll out.
"I believe it will get better after some time," Chrisada Sookdhis said. "At least its security is as safe as the system currently used for transferring money between banks."
PromptPay was overseen by the National Interbank Transaction Management Exchange, or NITMX, a bank consortium setup in 2005 to be an electronic exchange between banks under the direction of the central bank.
Related stories:
Not Ready: Indefinite Delay For PromptPay
What is PromptPay? A Guide for Noobs.