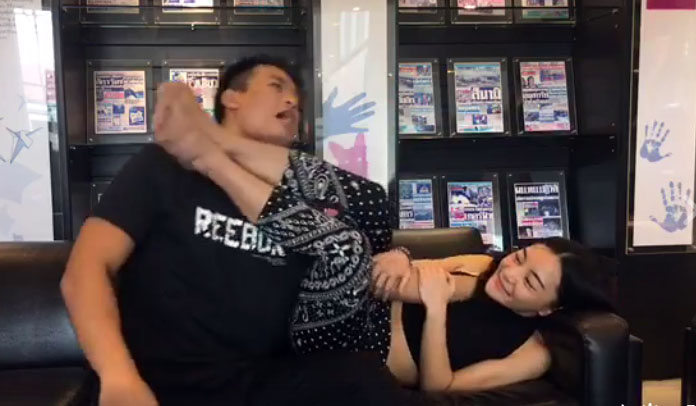 How are two Thai MMA Fighters bringing their global sport back home to the land of Muay Thai? What's it like being an MMA couple, and how do two fighters with a relationship outside the ring take each other down?
Read: Women Fighters to Smash Bangkok as MMA Penetrates Homeland of Muay Thai
Find out in our interview with Shannon "One Shin" Wiratchai and Thai-Japanese fighter Rika "Tiny Doll" Ishige. Both fighters will compete March 11 in Bangkok at the second of two tournaments staged by One Championship.
Related stories:
Women's Fights a Strong Part of One's Expansion Plans
Women Fighters to Smash Bangkok as MMA Penetrates Homeland of Muay Thai
ONE Championship MMA Coming to Bangkok, New Markets for 2017
Rags to Riches: The Story of Thailand's First MMA Champ