Imagine a Motorhead and Beach Boys collab and you might get "Dirty Water," a track that convinces you it's a soft beach-rock groove right before aggressive guitar riffs take it over halfway through.
That's how David Grohl, in leather high-tops, ripped jeans and a lumberjack shirt, described new music from him and the other fighters of foo last week at a preview of their new album hours before they took the stage at Impact Arena.
"This is our most experimental record so far, and rhythmically, we were trying to do something different," Grohl said before suggesting it was something Lemmy and Brian Wilson would give birth to.
Foo Fighters aren't exactly underground or normally the kind of music you'd read about in this space, but who can say they haven't been exposed to the music? Even the hardestcore junglists know the words to "Everlong."
Twenty-one years and eight award-winning albums after they first came to Bangkok, the band returned Aug. 24 to do it again for their fans in Thailand and promote "Concrete and Gold," which drops Sept. 15.
Like the visiting dignitaries they are, the band's security for a pre-gig presser was tight af. There was no getting inside without a thorough pat-down – even metal detectors. Security guards confiscated phones, cameras and even my wallet. Writing could only be done by pencil and paper.
And once inside we were briefed that each reporter could ask one question only and it had to be about the gig or the new album, lastly we couldn't utter a peep until the album's official release date, which is why you're seeing NFTU published today.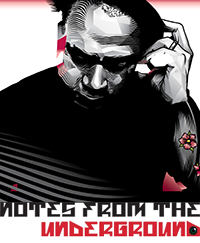 Sounds like some fascist corporate bullshit you say?
Well, in all fairness, the band must be tired of leaked albums and reporters asking the same questions about what they really think about Nickelback.
I definitely felt a Wayne's World-esque, we're-not-worthy moment. This was, after all, the former drummer for one of the greatest rock bands of all time (Nirvana). Did I mention he played drums for Queens of the Stone Age as well?
For about an hour, we listened to all 11 tracks from the new album up close and personal on a full sound setup before a brief Q&A sesh.
On it, the band hews to their signature songwriting formula albeit on a much heavier tilt.
"On all the songs, I wanted to find different dynamics of rhythms to start from," Grohl said of the musical inspiration.
That's most evident on "Run," the album's first single and second track. It's Soca-esque drum beats, grinding guitars and screaming vocals set the the tone for the rest of the album.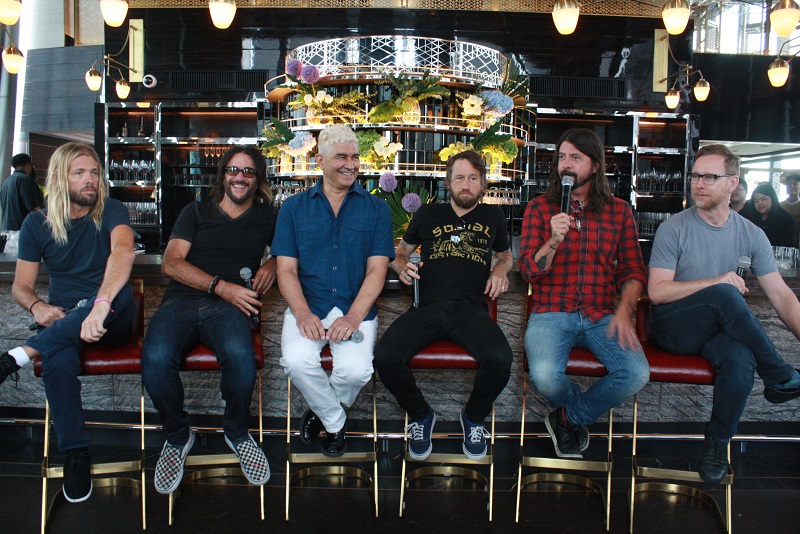 In it, Grohl screams: "The rats are on parade, another made charade, what you gonna do?"
Asked if the Orange One was inspiration for the track and album, Grohl said yes, to an extent.
"Donald Trump is inspiring to [the song writing] but not in a beautiful way, but in a dark and depressing way," he said. "But we can't make a Rage Against the Machine record."
"Concrete and Gold," their ninth album studio album, was produced by Greg Kurstin (Adele, Sia, Pink) and features a drum cameo by Sir Paul McCartney on the vibey track "Sunday Rain."
Drummer Taylor Hawkins said working with the Beatle was quite the experience.
"We still weren't sure if he was gonna do it because, yaknow, he's Paul McCartney," he said. "He's a natural musician. He never heard the fucking song, and he did two takes, and it turned out great."