Top: Blaq Lyte / Facebook
BANGKOK — The last thing a California-raised man from Nong Khai wanted when he opened a hip-hop nightclub on the first day was a police raid.
In May, a party at the second floor of Bad Motel was not only attended by hundreds of revelers but also Thonglor police officers who told Blaq Lyte's owner Supreda "Nick" Sotawong that his venue had been open later than what the law allows.
But more than a year has passed since the country's nightlife came at a near strand still following the death of King Bhumibol. After the mourning period ended in late October, regular parties at venues throughout the city – formerly forced to close early – have resumed to normal business hours.
But the question is: Has it really sprung back to life? Khaosod English talked to music veterans, venue owners and managers to get insights.
Read: Why Everything is Closing Early and Bangkok Nightlife May Never Be the Same
While being informed by authorities to shut their doors at midnight or 1am, several venues said they were now back to closing an hour later.
After the raid in May, Nick said he and Blaq Lyte staff members would get a call from police about when they had to close. After the royal cremation in October, Nick said they were allowed to close at 2am.
Buddy's Group registered entertainment venues on Khaosan Road – Brick Bar, Molly Bar, The Club and 999 West – are now back to closing at 2am, said Sa-nga Ruangwattanakul, adviser of Khaosan Road Business Association.
Other places confirmed to closing in the early morning as well. They include RCA dance club Onyx and pre-Cuban Revolution concept bar Havana Social on Soi Sukhumvit 11.
The fun at other locations has gone beyond 2am. Although the owners and PR staff don't want to "say it out loud," many year-end and New Year parties are slated to last until 3am, 4am and 5am on their Facebook event pages.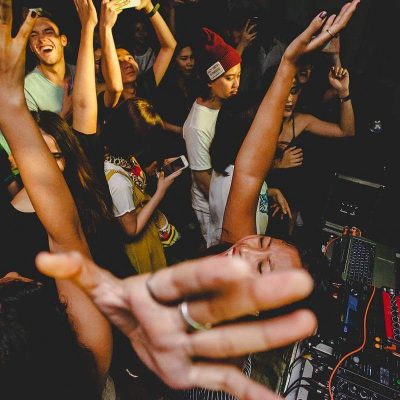 Oliver Wolfson of Whiteline in Silom said the venue's dance floor Safe Room will go into the late hours with upgraded entertainment.
"We are working to make it a unique and fun experience," said Wolfson.
Sitting at the corner of sois Thonglor 10 and Sukhumvit 55, new hangout Violett opened in November. The place has quickly gained a following for its quality underground music.
"Normally nightlife in Bangkok has only two styles: live Thai bands and EDM. But as it's kinda boring these days, the clubs have started to expand into more genres," said Violett's manager Rawikarn Pitaklohapit, mentioning some underground hip-hop and techno clubs in the Thonglor and Ekkamai areas as examples.
"Violett intends to give people a chance to explore an alternative venue where we create a real good vibe of party and upgrade the nightlife scene of Bangkok," Rawikarn said. "We want people to come and really have fun, dancing without caring how they look and how others look under a really intense music selection and club light and sound environment."
Another new place opening around the same time as Violett is De Commune. Its owner Pathompol "DJ Ahivar" Chanin said the mushrooming venues in Thonglor and Ekkamai lead to big competition in the industry. To survive his business, Pathompol said he tries to introduce his place to newcomers by hosting events.
"Each place has different approaches to attract customers," said Pathompol. "Mine is based on events. De Commune's customers are very random. Sometimes they are friends of the DJs who perform that night."
Kawee Soontornwan, founder of Medium Rare Live and DJ at venues in the Sathon and RCA areas, said late-night entertainment destinations aren't limited to Thonglor, Ekkamai and RCA anymore.
"Thonglor started to get saturated to some extent," Kawee said. "More people are looking for new places in new areas like [Chinatown's] Soi Nana which now has Teens of Thailand and Asia Today."
Kawee said he is opening a new place taking over former Cosmic Cafe soon.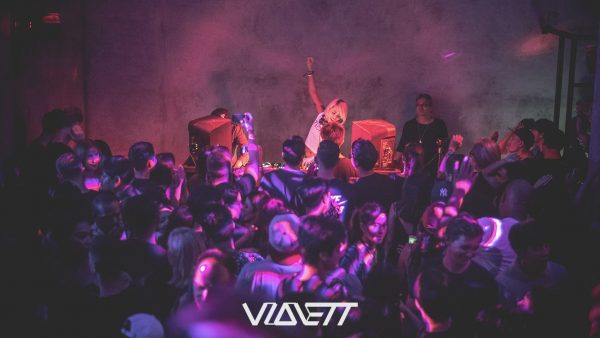 Future Challenges to Bangkok's Party Potential
While Jan "DJ Jaydubb" Bisping agrees that everything mostly has gone back to normal after the mourning period, he in a bigger picture compares Bangkok's nightlife today to the scene four to five years ago when only a few dance clubs such as Glow and Levels dominated.
To Bisping, these days see more and more venues open their doors here and there. He mentioned Mustache Bangkok, Beam, Studio Lam, Whiteline, Safe Room, De Commune and Violett.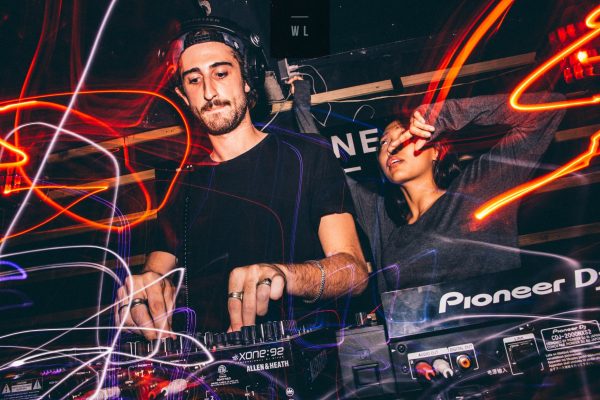 Sure it harbors diversity and offers more options to Bangkok revelers, but Jaydubb also noticed some drawbacks, as most new places are not "paradise" as they used to be.
"People go to different places and each venue doesn't get enough people to make it fun," Bisping said.
The crackdown on Bangkok bars and nightclubs has intensified since the junta seized power in 2014. Frequent police and army raids leads to many venues getting shut down or having their licenses revoked.
Felix Braun, better known as DJ Moreno, said Bangkok's electronic music scene is not the best in the region.
"Bangkok in terms of infrastructure, inhabitants and as a hub for tourists, clearly has the potential to be the number one spot in Southeast Asia. But it's not, it's among the worst," Braun wrote. "The unpredictability of the authorities are [sic] to blame here but also the fact that most spots are run by people with an economic interest but not the knowledge and vision."
Related stories:
Why Everything is Closing Early and Bangkok Nightlife May Never Be the Same
Goodbye Dark Bar: Ekkamai Venue Another Nightlife Casualty