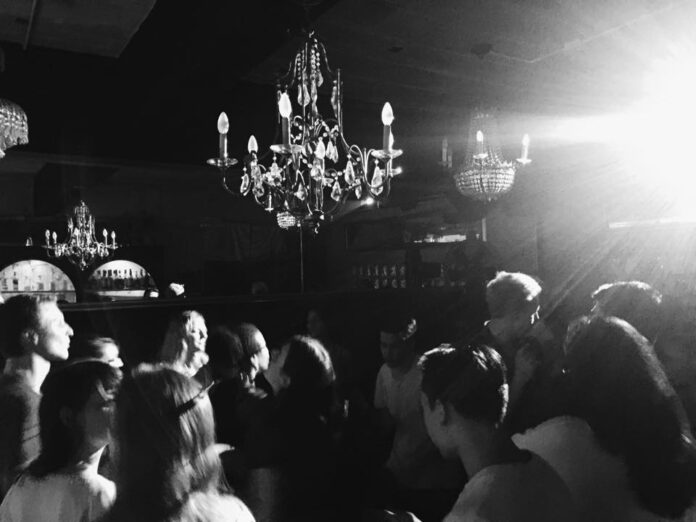 BANGKOK — An outpost of Bangkok's once-vigorous late-night scene will soon go dark – or at least, darker than usual.
Dark Bar, for over two years an Ekkamai after-hours fixture, will close permanently because the venue is being forced to close at midnight, owner Nodnuanwan "Nod" Tatong said Thursday.
A gothy, small hole perched on the second floor of a shopping mall at Soi Ekkamai 10, Dark Bar's underground offerings have no future since January when police began forcing it to close at midnight, she said.
Nod was told by officers that because of the venue's "style" and "precariousness," it could not remain open after midnight.
"I tried, but I can't really fight the system," she said.
Under the law, bars and nightclubs have a 2am closing time.
Several of the venue's regular DJs said it would be difficult to replace.
"Dark Bar was one of the last footholds for the underground scene, especially the dark and dirtier side of things this side of Sukhumvit," said James Gilbody, who performed regularly there as DJ Delorean of the Kontraband crew. "Never have we dealt with a more supportive and fun owner, and I haven't experienced that kind of all-out dance and energy since Cafe Democ."
Anders "The Outsider" Svensson estimates he worked behind the deck there more than 20 times.
"In a city where underground music is lacking, any venue for non-mainstream music closing down is a great loss," he said. "Dark Bar is a very unique and special place where locals and expats alike met up to simply get down to the music."
Dark Bar's sister venue Light Room has to go as well. The last day for both will be June 3. Events are scheduled through then, including shows by its longtime residents.
On May 17, David Chong from Guy's Bar on Ko Phangan will perform.
Nod said a farewell party will be held featuring all the past resident DJs, and it will stay open as late as possible. After that, Nod said she and her team will continue hosting nightlife events at other venues.
Dark Bar opened in late 2014, and Light Room a few months later.