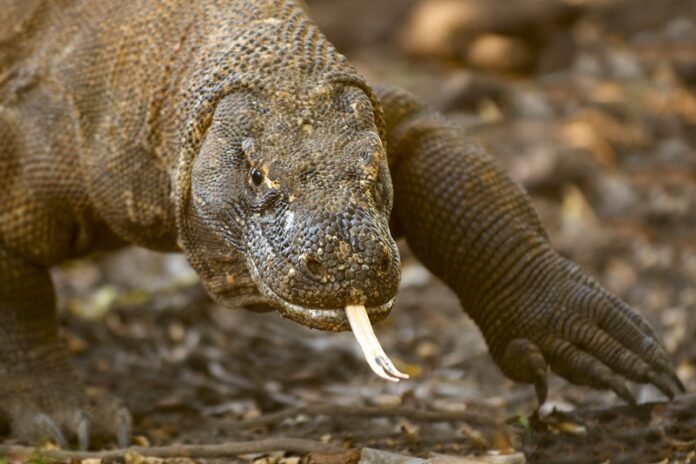 JAKARTA — An Indonesian national park official says a Komodo dragon has bitten an overly inquisitive tourist who ignored warnings about getting too close to the enormous reptile while it was eating.
Chief of the Komodo National Park, Sudiyono, says the tourist from Singapore was bitten on his leg Wednesday morning while taking pictures of the Komodo dragon, the world's largest lizard.
Sudiyono says the man was rescued by locals and rushed to a hospital in Labuan Bajo on Komodo Island for treatment.
Endangered Komodo dragons are found in the wild on several eastern Indonesian islands. They can grow to 3 meters (10 feet) or more in length.