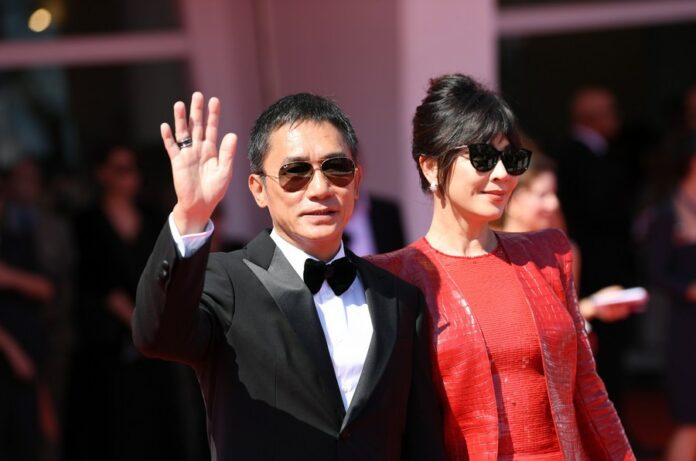 VENICE Sept. 3 (Xinhua) — Among global stars shining at the 80th annual Venice International Film Festival these days, Chinese actors, actresses and directors are also actively participating the event with different roles.
The 80th annual Venice International Film Festival is ongoing from 30 August to September 9, at the Venice Lido, a diverse line-up of movies will compete for the prestigious Golden Lion prize.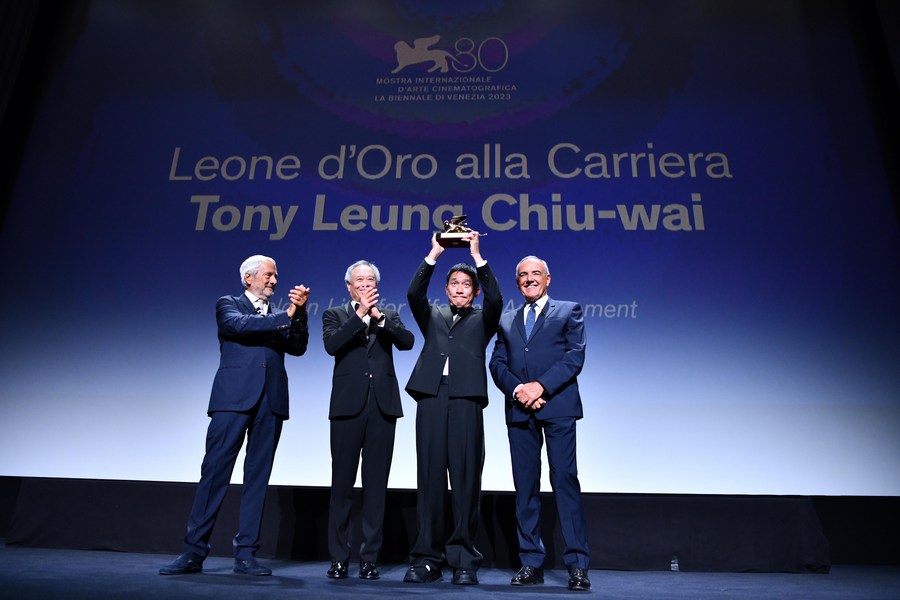 American filmmaker Damien Chazelle served as Jury President for the main competition, French filmmaker Alice Diop headed the jury for the Luigi de Laurentis Award for Debut Feature. Italian filmmaker Jonas Carpignano the jury of the Orizzonti section.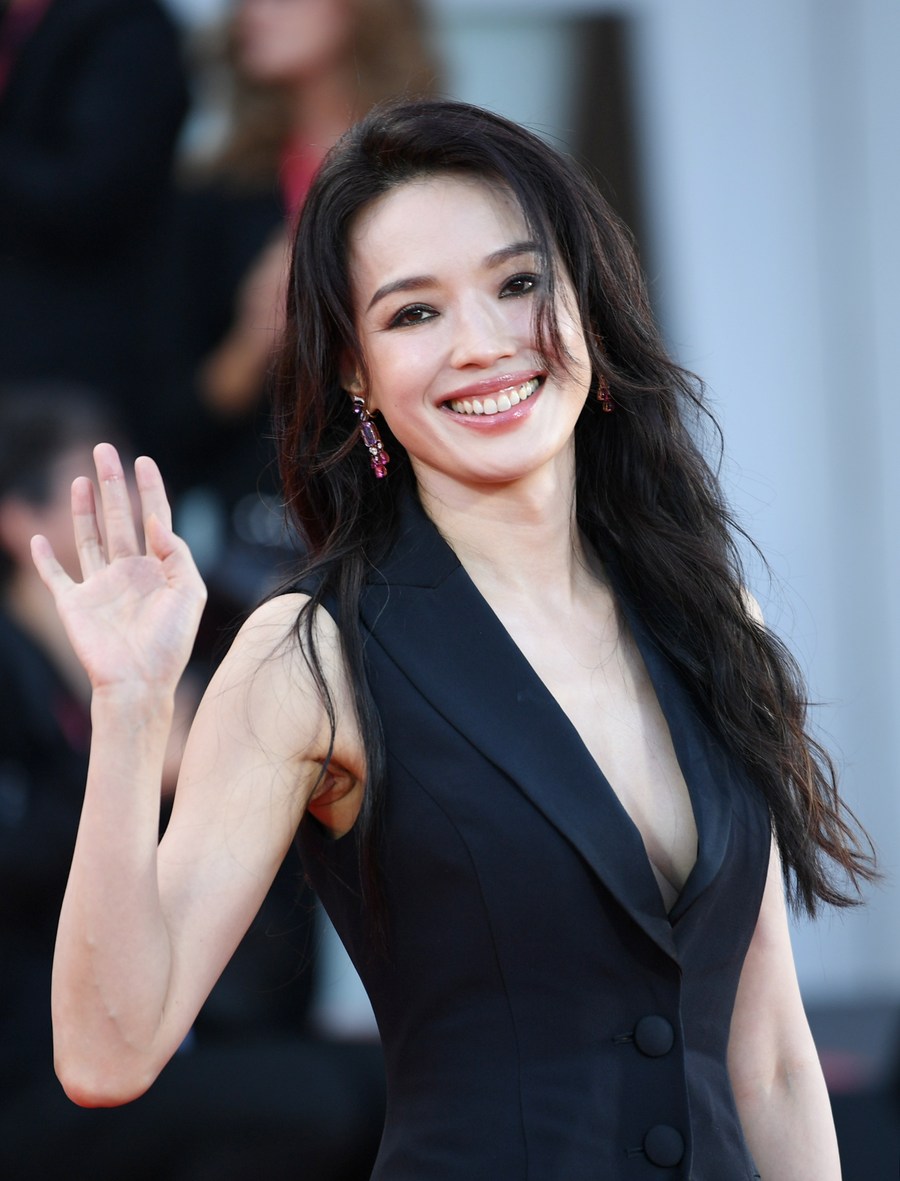 As the strike is ongoing, some American films have already announced the absence of the cast in the red carpet of its world premieres, including Bradley Cooper, director/writer/producer and actor of Maestro.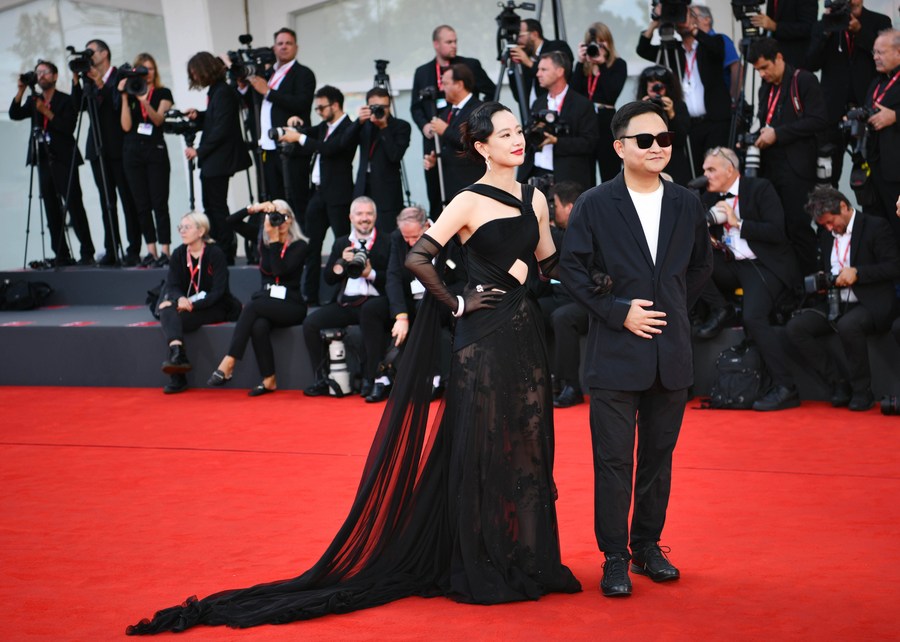 Italian director Liliana Cavani and Chinese/Hong Kong actor Tony Leung Chiu-wai were both awarded with the Golden Lion for Lifetime Achievement during the festival.
According to Reuters report, Leung received the award on Saturday, brushing away his tears as he was given a prolonged standing ovation.
"It is like a dream come true," Leung told Reuters TV.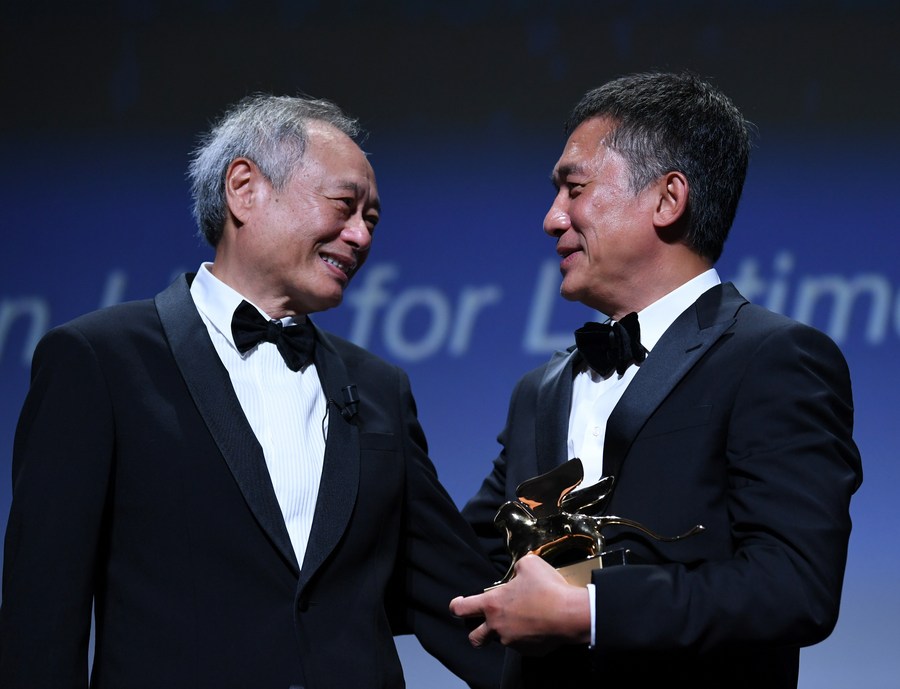 Leung gained international recognition for his roles in movies made by Wong Kar-wai, such as "In the Mood for Love", which came out in 2000, and "2046", which hit the screens four years later.
He also appeared in a trio of movies that won the top Golden Lion award at the Venice Film Festival — "A City of Sadness" (1989), "Cyclo" (1995) and "Lust, Caution" (2007), directed by Ang Lee, who handed him his award on Saturday.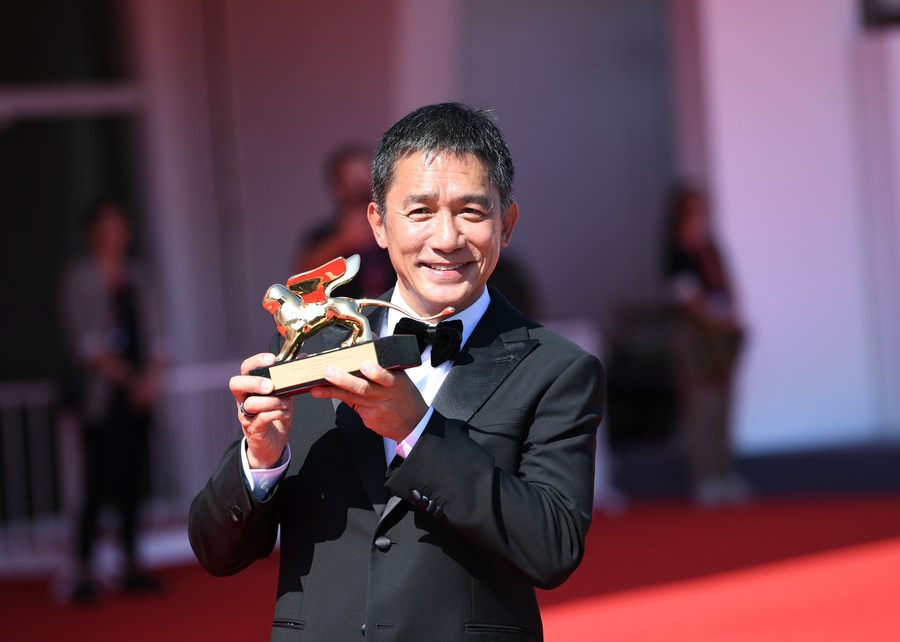 ________