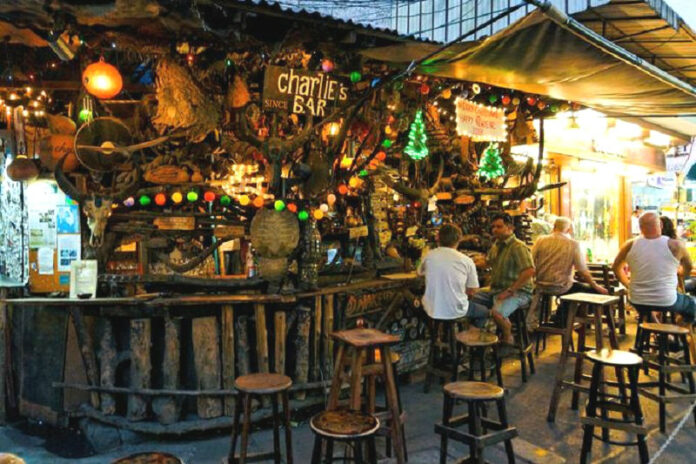 BANGKOK — Friday night is the last chance to swig cocktails and inexpensive beer at a boheme alley bar in a sweaty sub soi off Sukhumvit 11.
Cheap Charlie's Bar will say goodbye tomorrow to 35 years as a Bangkok institution with a small farewell party of drinks, light food and snacks.
Long before it was swallowed up by high-end nightlife venues popular with foreign visitors, the bar was founded in 1982 by brothers Charlie Budkajang and Satit Budkajang.
The pocket-friendly bar, festooned with animal antlers, toys, knick-knacks and memorabilia is the kind of kitsch and gauche rapidly vanishing from the capital in favor of bland, character-free polish.
It's still looking for a new home.
Cheap Charlie's is not the only venue to go: Almost a dozen other venues such as Moghul Room, Stash Bar, The Alchemist, Charley Brown's and Tapas Cafe will bid farewell as the small, privately owned soi is bulldozed for a development project.