BANGKOK — Not only will the acclaimed French thriller "Personal Shopper" premiere in Thailand next week, its Cannes-winning director will be here to introduce it.
It's not often that critics praise the still-faced Kristen Stewart for her acting, but she surprised them and audiences with her turn as a personal shopper for wealthy Parisiennes in the psychological thriller.
In the film, things take a turn after her she starts getting text messages from a mysterious person she believes to be the ghost of her dead brother.
The film earned Olivier Assayas the Best Director prize at Cannes last year.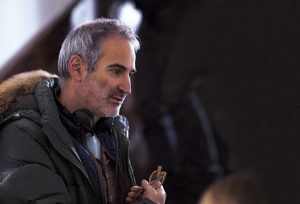 Assayas, who attended the now-infamous Bangkok International Film Festival in 2005, will be in town to present the film when it shows at 7pm on Wednesday.
Admission is free. Seats are limited, so best reserve one online.
A reception precedes the screening at 6pm, with Assayas set to talk about his feature at 7pm. The movie will roll at 8pm in the Alliance Francaise auditorium on Witthayu Road, a 10-minute walk from exit No. 3 of MRT Lumphini.
The film is in English with Thai subtitles and will go on to show in theaters nationwide.