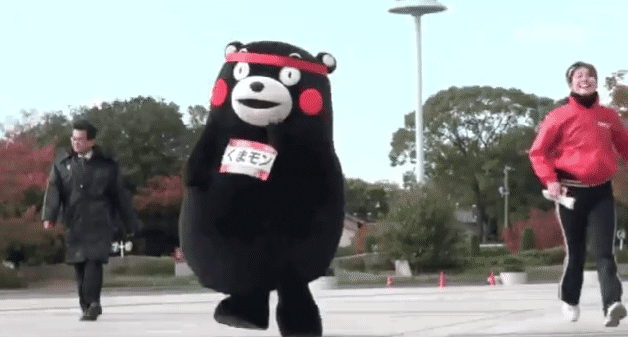 BANGKOK — Can you outrun an overweight bear mascot? Find out in December.
Kumamon Run is a 5K race set to take place at a park in Bangkok's Prawet district. Participants can run the distance alongside Kumamon, the adorable, vicious and rosy-cheeked bear character who hails from Japan.
Kumamon has been a regular guest at marathons and other running events in the Japanese city of Kumamoto – his hometown and namesake.
The run will be hosted by an official vendor of Kumamon-related products in Thailand. Information about tickets will be released at a later date.
The event was initially set to take place in January this year, but was postponed following King Bhumibol's death in October to observe the national mourning period.
Kumamon was created as a mascot for Japan's Kumamoto prefecture in 2010 to promote tourism. The pot-bellied black bear has gained online popularity due to his clumsy and mischievous personality. He currently holds a title of prefectural sales office manager.
And if anyone's wondering whether he can really run in that bulky costume, yes he can.  
Kumamon Race will take place Dec. 23 at Rama IX Park.
Correction: An earlier version of this article misstated the year that Kumamon was created.