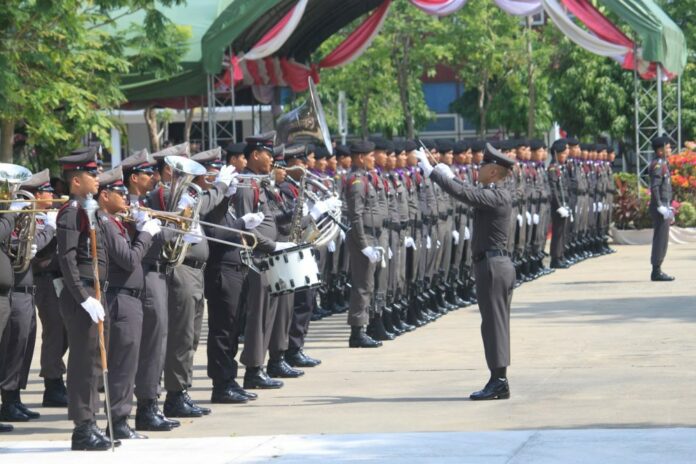 BANGKOK — If you see cops descending on Asiatique this weekend, don't worry – they aren't out to catch any visa violators, but to serenade you with their music.
As host of the 23rd World Police Band Concert, Thai police will hold an orchestra concert Saturday at the riverfront tourist destination, alongside musicians from Singaporean, Burmese and Japanese police forces. The concert will also include a police parade.
Another concert marking the occasion will take place Sunday at Mahidol University's Salaya campus.
Since its first event in Tokyo in 1996, the World Police Band Concert has been held in multiple cities featuring many international police forces, including those from New York, Paris and Hong Kong.
The 23rd World Police Band Concert at Asiatique will take place 4.30pm on Saturday, preceded by a parade at 4pm. Entry is free. The riverfront attraction is reachable via ferry from BTS Saphan Taksin.
The 23rd World Police Band Concert at Prince Mahidol Hall in Mahidol University will take place 4pm on Sunday. Entry is free.