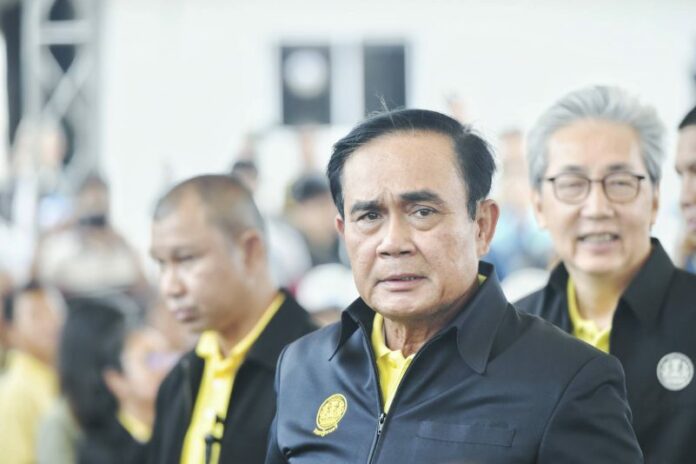 BANGKOK — The kingdom's leading election observers on Sunday criticized the junta leader's order allowing the Election Commission to revise constituency boundaries.
The People Network for Election in Thailand, or P-NET, said in a statement that the move could lead to the redrawing of boundaries that risk favoring pro-military government parties and lead to unfair elections.
"The order to allow the redrawing of boundaries without listening to the people is an order that risks bringing about unfair boundary divisions, leading to advantages for some political parties and disadvantages to others," the statement read. "The tendency is that political parties supporting the military government may gain advantage from this action and produce elections results not accepted by society."
The commission was expected to announce the boundaries in the coming days when junta leader Gen. Prayuth Chan-ocha – who is also prime minister – exercised his absolute power Friday under Article 44 of the now defunct 2014 provisional charter. This gave the commission additional time to change election boundaries.
Ittiporn Boonprakong, President of Election Commission, denied on Monday that the junta had given specific instructions as to how the constituency boundaries should be redrawn, adding that the revisions would be revealed Dec. 11.
P-NET said the order issued by Prayuth is tantamount to "using state power to interfere in an independent organization." It said that setting electoral constituencies must be done independently without interference from those with state powers.
"Electoral constituency boundaries are the beginning of honest and fair elections," P-NET said in the statement. It added that drawing clear boundaries early enabled candidates to judge if they want to compete.