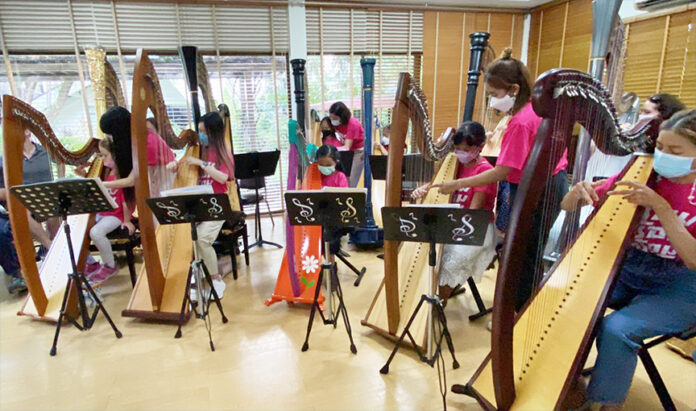 For those of you who have always wanted to learn the harp, the most beautiful instrument, but never got round to it, the Tamnak Prathom Harp Centre is offering a special ten-day course (5,000 bahts) to get to know the harp-and perhaps learn a few songs at the end of this month.
The course will begin on February 25-26, and March 4-5, 2023 from 1 pm – 4 pm. at Tamnak Prathom Harp Centre 16 Sukumvit Soi 43, Bangkok, Thailand, 10110
We accept students from seven years up and no prior knowledge is necessary.
Call 02 2614777 (FAI) now only ten people will be accepted.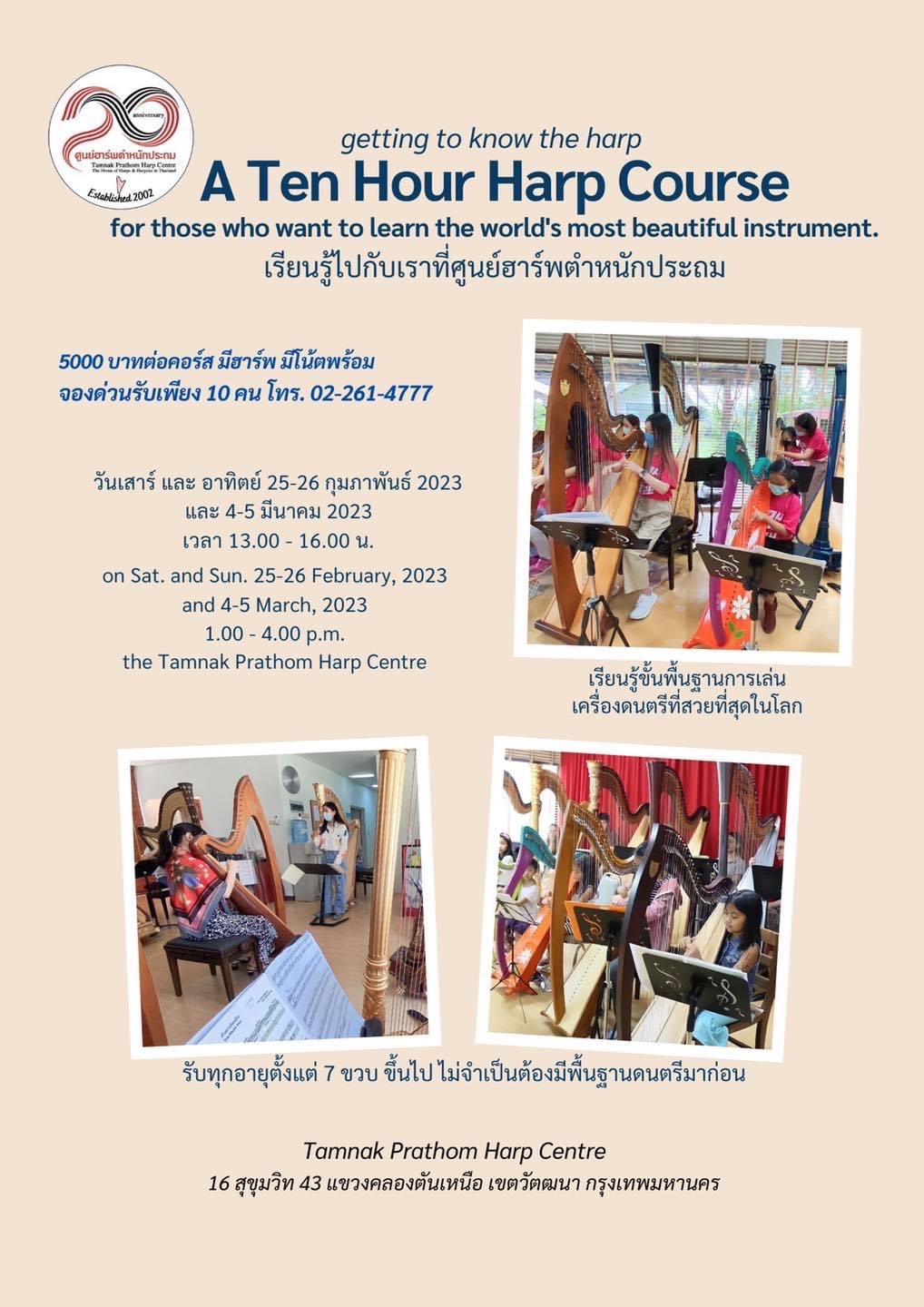 About Tamnak Prathom Harp Centre
Learn with a goal ! Not everyone can be harpist professional standard, but getting to know your harp well and able to play your favorite tunes for friends or your own pleasure is your choice.
We accept students from seven years old on and we have harps to buy as well as to rent, or even rent to buy. They come for all budget.
Our harps come straight from the factories of Camac of France, Lyon&Healy of Chicago, Salvi of Italy and Aoyama of Japan.