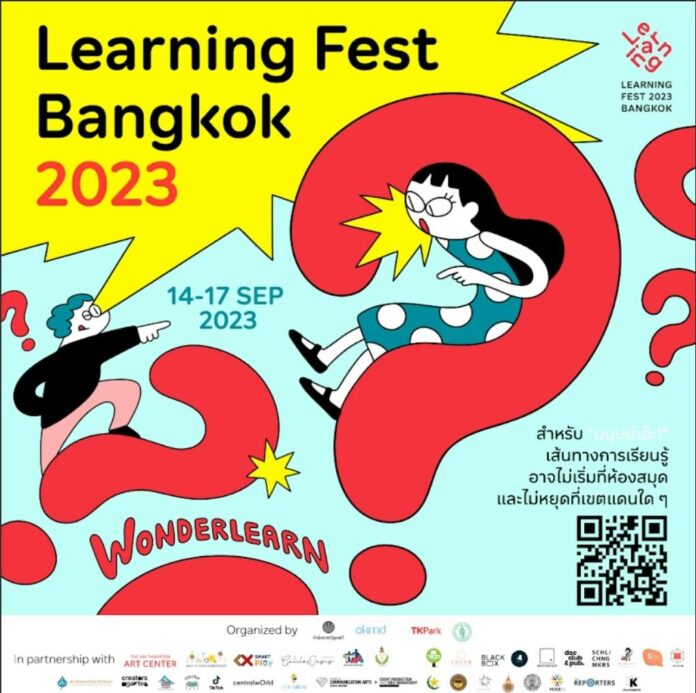 Running from September 14-17, 2023, this 4-day event provides a unique learning experience. It offers participants the chance to join creative hands-on activities, delve into a Muslim community's rich history and culture, create art, even meet some of their favorite celebrity gamers. The concept of this gripping event is 'WonderLearn', which aims to fire up curiosity in people to help them become lifelong learners.
Bangkok – TK Park has come together with Bangkok Metropolitan Administration (BMA) and a network of over 30 learning and academic centers to organize "Learning Fest Bangkok 2023", Thailand's first learning festival. Taking place between September 14-17, the event seeks to encourage people to maintain an open mind to keep learning and share knowledge and learning experiences, making Bangkok 'a learning city' and one of the UNESCO's Global Network of Learning Cities (GNLC).
The theme of the event is 'WonderLearn' – Always keep curiosity alive – and seeks to embrace the spirit of curiosity that enhances learning which is a lifelong journey.
Kittirat Pitipanich, director of TK Park, notes that curiosity and thinking skills are crucial to learning success. Together, they drive the wish to explore and learn new things, seek new information and experiences, improve skills, solve problems and boost adaptability to change.
"Curiosity counts. It helps us learn and grow. We wish to cultivate a mindset of curiosity and openness to new insights. We see them as steps on journey to knowledge and lifelong learning," he said.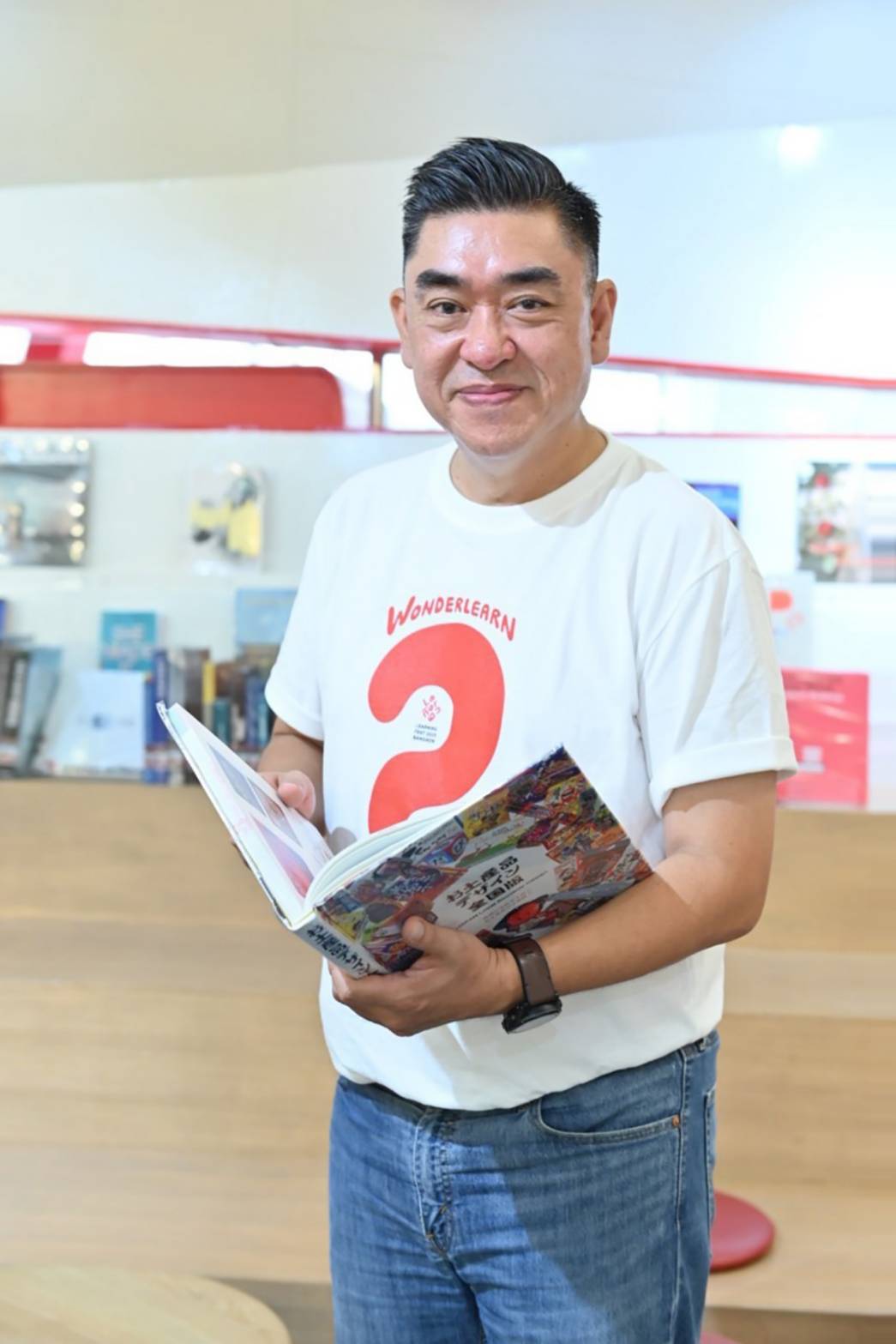 Much to learn at the Learning Fest Bangkok 2023
Members of the public are invited to come along and explore these new learning experience and enjoy being entertained by more than 30 learning activities and events throughout the four days. These range from learning tours offering hands-on experience about the learning concepts to encourage curiosity, informative virtual sessions by experts, and academics and more fun and educational activities. Among the highlights are a series of special stations, each offering their own thrills.
Day 1
The highlights are:
• 'Wonder' Award Presentation ceremony – TK Park will present the awards to 10 winners who generate and deliver great insights through their works and boost the spirit of curiosity. Among the award winners are Parit Watcharasinthu, Phuwanate Koonparin, Thapanee Eadsrichai, Chanon Sontinatharakul and Koraphat Kerdpan.
• A Conversation with the World – Aimed at cultivating a questioning mindset, this creative activity encourages learners to explore the world with a wide-eyed sense of wonder by investigating the unknown and using questions to allow them to understand the learning concepts, all powered by a smart phone and device. The activity runs at Pathumwananuruk Park and BooksBunny between September 14-17, from 10am-8pm.
• TK Café by ANOTHER DOT – Come create your own signature cocktail. Love coffee? Love art? If you do, have a go at creating art with it at this station.
• 10 ways to be an active learner exhibition – If your ambition is to be an active learner, don't miss this exhibition. Created by OKMD, it's the source of ideas that give you tips and techniques which actually work to help you become a more efficient learner.
• Wonder Exclusive Tour by Museum Siam – A team from Museum Siam will take you to the Bangkok Underground Museum, Thailand's first underground museum, located within the subway area where Sanam Chai station meets Museum Siam. Explore the history of the Sanam Chai neighborhood and its surroundings from past to present. Get a fascinating glimpse of ancient objects unearthed during the construction of the MRT station.
• Secret Guest on Board by Thailand Board Game Association – Meet and greet celebrity gamers and play games with them. Among the celebrity gamers joining the event are Chayapat Acheewarangaprok, translator of Chasing New Horizon; Tanthai Prasertkul, a science communicator with a wicked sense of humor; and Napat Emdee, creators of a popular science page on Facebook.
• Physical Wonder by Physical Education Department – Come, exercise your brain and get faster with sport stacking. Look into tools used to analyze the brain and how they function. Also learn how to improve all these brain functions through sports training that can enhance your athletic performance.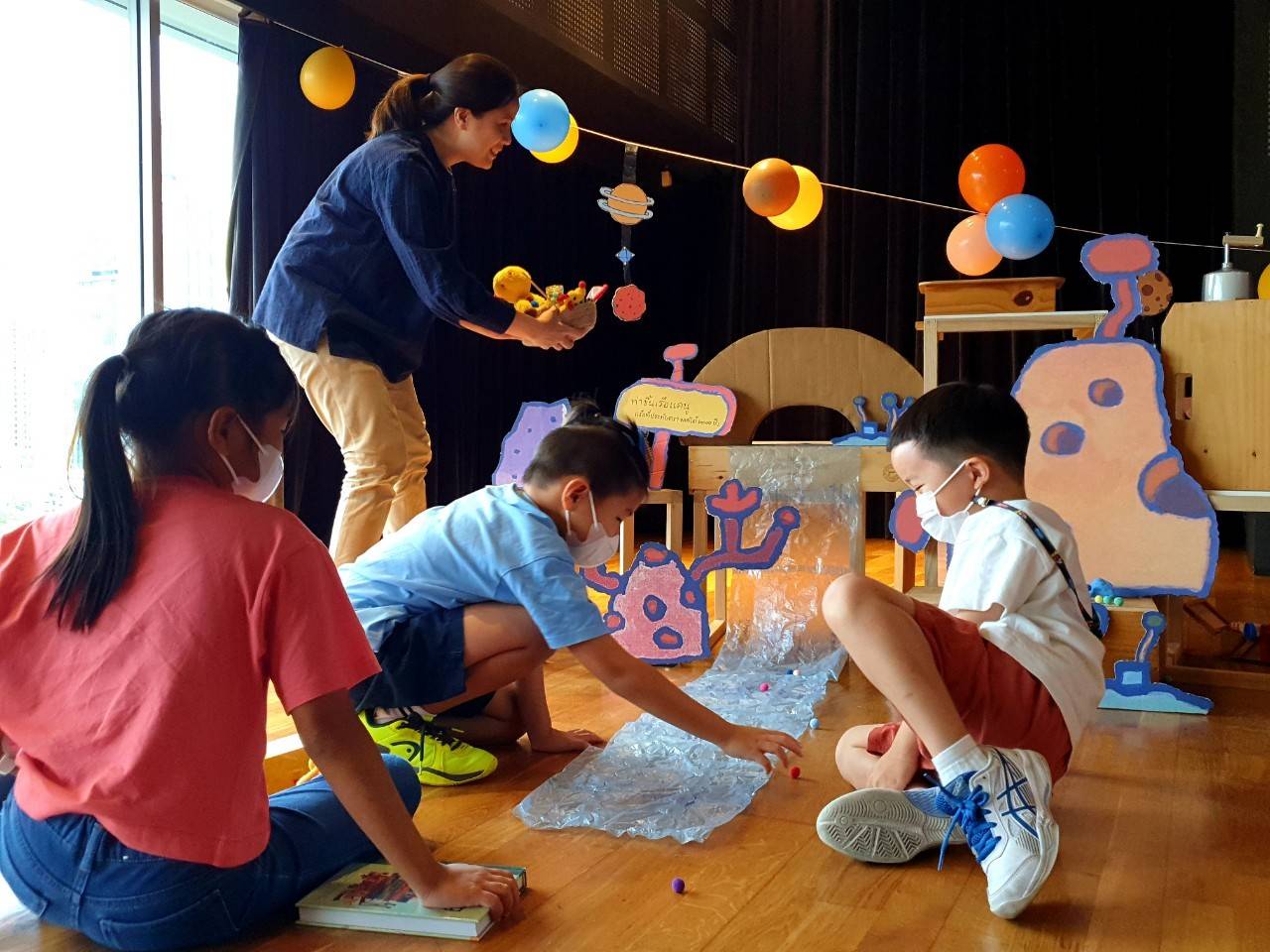 Day 2 features three virtual public sharing sessions on "Inquiry-based Learning", a teaching method that encourages learners to ask questions in order to trigger curiosity and then investigate real-world problems.
The highlights are;
• In the first session, Judy Halbert and Dr Linda Kaser, co-directors of the Networks of Inquiry and Indigenous Education (NOIIE) talk about the principles and the concept of Spirals of Inquiry, the phases of the spiral and how they work in practice. The duo are co-authors of Leading Through Spirals of Inquiry, a resource that is designed for school leadership teams.
• The second session shines the spotlight on "creating an inquiry-based learning environment and cultivating critical thinking skills in Thai society", delivered by a group of academics and experts led by Assoc Prof Sutheera Prasertsun.
• In the third session, Chaiyot Imsuwan, Nicha Thippayapongsakorn and Thippimon Krietwateerattana discuss the benefits of inquiry-based learning and the directions of this active learning approach.
All three online sessions will be broadcast live on Friday, 15 Sept, 2023, from 9:00am – 12:30pm through KOMMON.co and TK Park Facebook pages.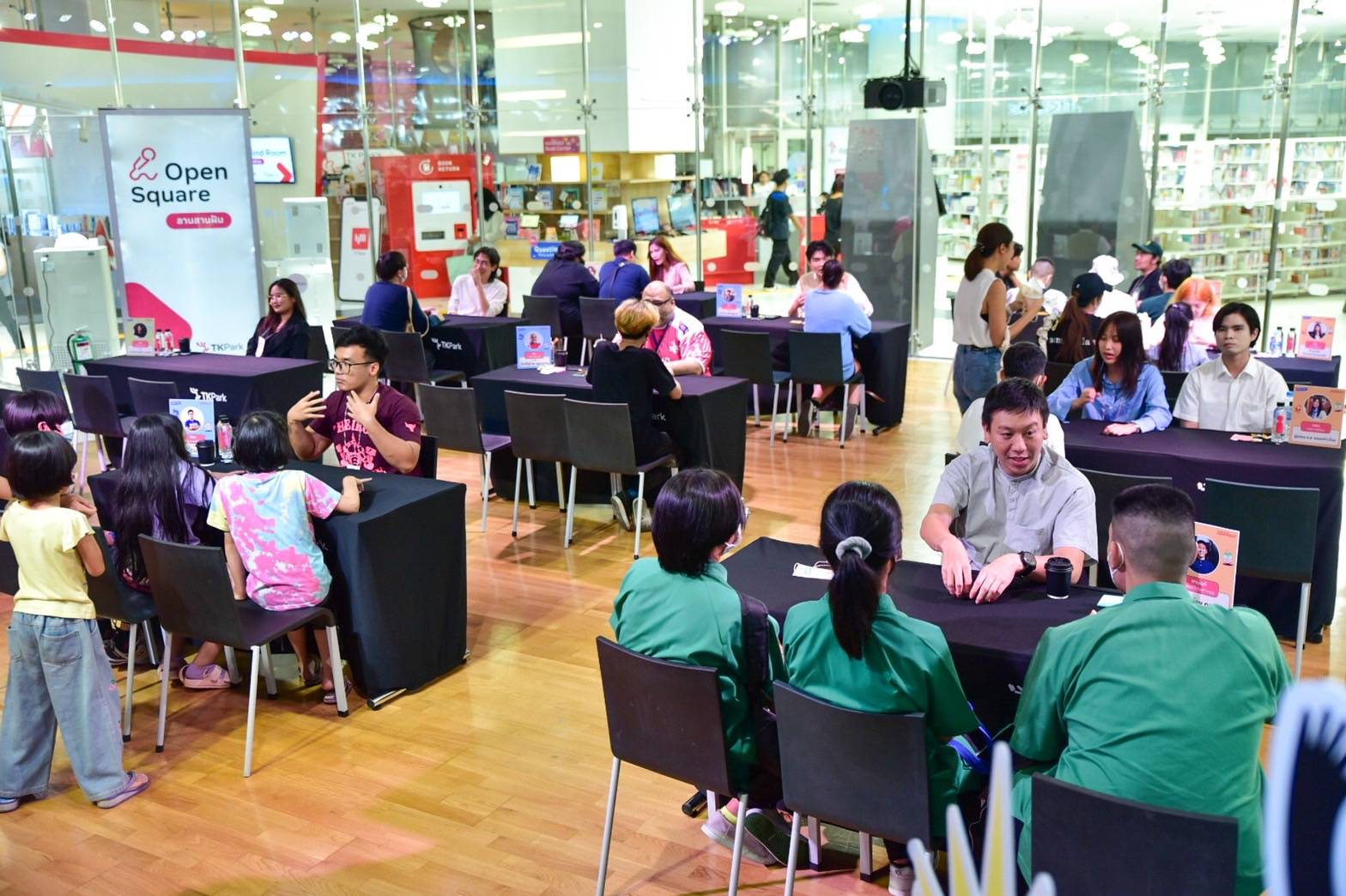 Day 3
The highlights are:
• Wonder Talks – Be inspired and motivated to think differently in the "Wonder Talk". Influencers from different fields will boost the spirit of curiosity in you. Kannawee Suapsaeng will encourage you to ask and try to answer questions about human rights violation. Kannathorn "Hong Teh" Techolan will touch on the topics of art, Napat Jatusripitak will speak about computer data, Om Omsiri will talk about finances, and Jessada Denduangboripan will address science.
• Nature Lab by BIGTrees project – The Foundation team led by Anunta 'Pi Kob' Intraraagsorn and Pongkwan 'Pi Pong' Lasuz will take you on a tour to explore the wonderful natural surroundings of Pathumwananurak Park and the creatures living there to help you to understand nature and live in harmony with it. You are invited to join post-tour activities focusing on the lessons learned from nature through an art exhibition and multi-media.
• LEGO for creative problem solving by KX Smart Play – Kids, build a bridge with LEGO, those little building blocks. This classic creative fun set is a wonderful tool that promotes critical thinking and problem-solving skills as children have to think about what to build and figure out how to make the pieces fit together.
Day 4
The highlight is:
• Community-based tour in the city – Spend a day in the small weaving community Baan Khrua, Bangkok's oldest Muslim community near the city's Charoenpon area. Immense yourselves in the local culture and learn the amazing history of the community and how they keep their silk weaving heritage alive. This free walking tour runs from 9am-5.30pm.
For more information about the activities and to register to join the event, please go to www.learningfest.tkpark.or.th.