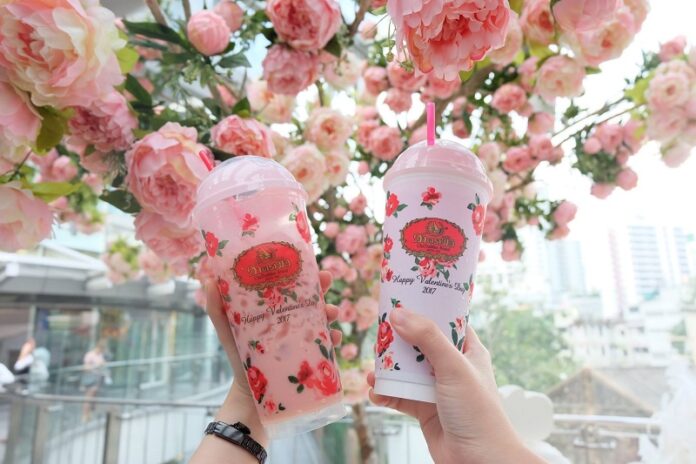 BANGKOK — A specialist in alternative medicine Friday said people should take it easy with the pink-colored cups of tea which have spread online in photos recently.
Sudarat Chamnanna of Chao Phya Abhaibhubejhr Hospital, a hospital in Prachinburi province specializing in herbal medicine, said the rose tea trend, which is an old laxative remedy, should not have the strong effects some have reported and may not be pure.
"I don't know what the formula of that rose tea is. They might put a laxative in it and added rose flavor," she said.
The latest tea trend kicked off after a popular brand, Cha Tra Mue, released a rose tea drink on Feb. 1. Since then people have gone online to testify to its effect on their gut.
"Only a couple of gulps makes my stomach run," wrote Facebook user Srdprang. "My friend said she drank the whole glass and had nothing left in her stomach."
Others reported explosive results.
"I gotta surrender! I hardly poop, but [now] I have gone to the toilet four times!" @Aisassy tweeted.
Still others were unmoved.
"I had two glasses already," @Anrmee4452442 tweeted. "I still haven't pooped!"
Why are people rushing to loosen their bowels? Some think it will help them lose weight or detoxify. Does it work?
Rose tea has been used as a remedy for constipation and menstrual pain stretching from ancient China to pre-European North America. A cursory review could not find any clinical studies of its use as a laxative. A study for use in relieving menstrual pain by a university in Taiwan found it was safe to consume.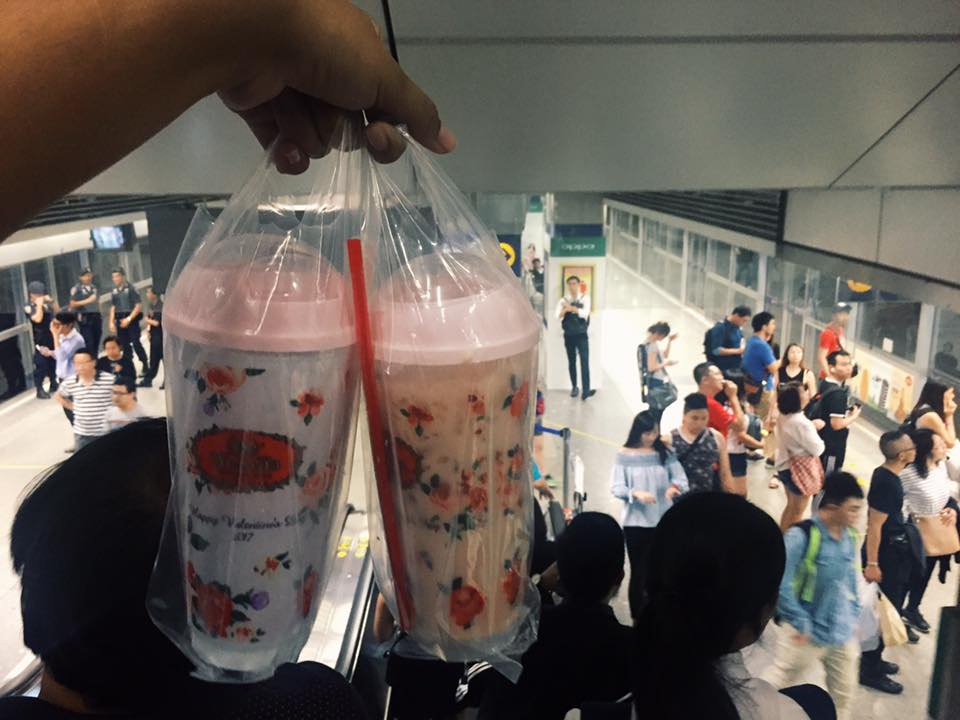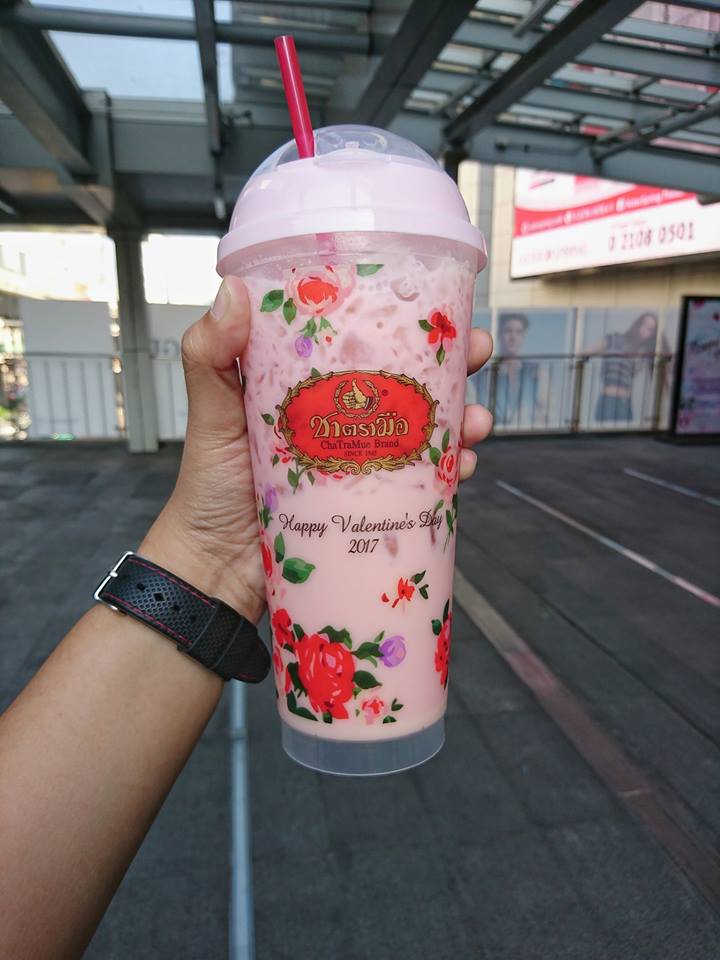 ขอทิชชู่เพิ่มด้วยค่ะ… pic.twitter.com/86wRMlIFFY

— ถูกบอกต่อ (@Thookboktor) February 17, 2017
ชานมกุหลาบ~
ตอนแรกเฉยๆ ไม่รู้สึกอะไรเลย ผ่านไปสักพักรู้เรื่อง ยาระบายจริง ๆ มันไม่ใช่อ่อนๆ มันโหดร้าย หมดไส้หมดพุง#ชากุหลาบ #ชากุหลาบตรามือ pic.twitter.com/9RQQO2JYv4

— ※PPLOROSCHEY※ (@AMPloysapphire) February 14, 2017
ยอมแล้วจ้า นี่ขนาดเป็นคนถ่ายยากนะ ยังเข้าห้องน้ำ4 รอบอ่ะ ใครไม่ถ่ายหลายวันควรกินนาจา มีแต่ bts อโศกละนะ #ชากุหลาบตรามือ pic.twitter.com/yvxT9JP8cf

— ❥aisassy (@aisassy) February 17, 2017
#ชี้เป้า พิกัดชาตรามือฮะ
เมนูฮิต ชากุหลาบบ~
รสชาติแบบกุหลาบจริง ๆ กลิ่นมาเต็ม ผสมรสนมหวาน ๆ ที่สำคัญถ่ายคล่องมาก กิน 10 คน ขี้ไป 7 ✨ pic.twitter.com/xjoM7bcLvq

— ชี้เป้าโปรถูก (@Redprice_50) February 17, 2017
ไม่กล้าอ่ะ กลัวววว #ชากุหลาบ #showdc pic.twitter.com/QbfA8UJNrT

— ฺ (@khunzakame) February 16, 2017

https://twitter.com/anrmee4452442/status/831465085889437697
ลอง #ชากุหลาบ #ชาตรามือ #ความแพง #ความ55 pic.twitter.com/LhPB9m35q1

— •.*ใบแต้ว*.• (@BaitaewPB) February 10, 2017
ฮายยยยยย #ชากุหลาบ #ชาตรามือ แดกไปครึ่งแก้วล่ะ ยังไม่ปวดขี้เลยจ้า แล้วมาดูกันที่บอกขี้ๆกันนี่จริงไหม? นี่ชอบลองของซะด้วย pic.twitter.com/3vKSNNpQOa

— Bellana (@XBellanaX) February 15, 2017