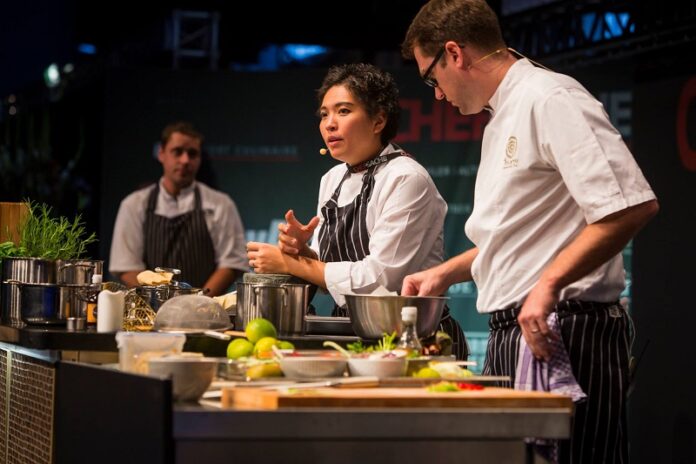 BANGKOK — Top Thai chefs and those in fine dining are sounding modest, reserved yet hopeful in the run-up to the much-anticipated arrival of Michelin Guide ratings to the capital city next month.
Anticipating the Dec. 6 release of the first Michelin Guide book for Bangkok's restaurants, chefs from top restaurants said they're pushing to maintain the highest standards, telling staff to be vigilant and exercising the utmost attention to detail in case a reviewer passes through.
"They won't identify themselves," said Nooror Somany-Steppe, chef at upscale Thai restaurant Blue Elephant, speaking about the anonymous Michelin inspectors.
At her restaurant, housed in a century-old mansion on South Sathorn Road, Nooror said she has instructed staff to be vigilant about forks or napkins falling from diners' tables.
This – said the chef who also runs restaurants in Phuket, Brussels and Paris – could be a sign of a food inspector testing the restaurant's attentiveness.
There is one problem, however. Blue Elephant, popular among Taiwanese diners, serves about 100 to 200 people lunch and dinner daily, so a number of patrons are bound to unintentionally drop utensils by sheer mistake.
Nooror did say that a Western man and Thai woman who dined at her restaurant about three months ago claimed after their meal to work for the famed French culinary guide.
"We don't expect to get [a star or more] but gaining it would be good," said Nooror, pointing out that the occasional boisterousness of her large restaurant could hinder the chance of obtaining a Michelin star. "We do our best with the food, however."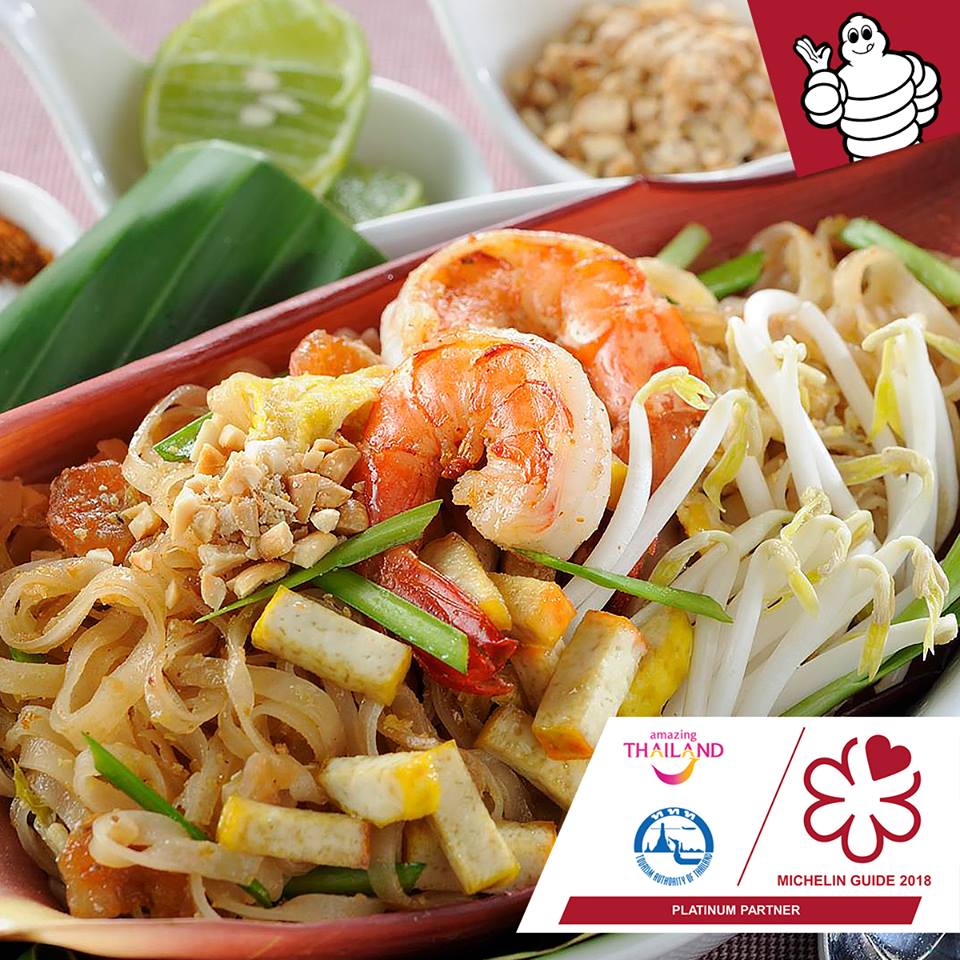 At Jok Kitchen, a modest table restaurant in Chinatown and foodie cult place run by chef Somchai Tangsin, or Hia Jok, bookings are normally made 20 days in advance. The place sits only 20 people. One can sense the chef's excitement when uttering the word Michelin, despite the restaurant already having been recognized by the BBC and National Geographic for its food excellence.
"I believe Michelin is extraordinary," said 63-year-old Somchai, who serves dishes such as shrimp dumplings and other Thai-Chinese seafood. The chef, known to be a particularly gracious host, does this on a Lazy Susan on two round Chinese tables. "We don't expect a star, as it could be far-fetched to expect."
Can Farangs Rate Thai Food?
The guide will be the sixth in Asia after Japan, South Korea, Singapore, China and Hong Kong. But unlike Michelin's first venture into Japan a decade ago – snubbed by top chefs who believed foreigners lacked the expertise to rate Japanese food – Thai counterparts were much more receptive.
In Bangkok, those interviewed were more open to Western, particularly French, judgment of Thai food. They believe the guide's advent will be a boom for Thai cuisine and elevate its already world-famous standards.
Kwantip Devakula, who formerly ran the famous Deva Restaurant on Sukhumvit Road before it closed in 2010, said gaining Michelin recognition requires more than just cooking delicious food but ensuring good ambience and nice washrooms. Kwantip, who now runs fine-dining catering services, said judging Thai food requires "knowledge about Thai food."
Chef Kwantip said it's possible for Michelin to have enlisted inspectors with expertise in Thai food.
Emails to Michelin representatives inquiring about their rating expertise went unreturned as of publication time.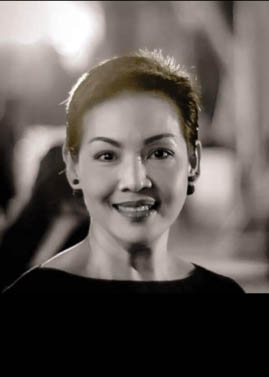 However, Michelin Thailand's Facebook site lists five aspects in its rating criteria: ingredients, cooking techniques, chef personality, value and consistency.
For the uninitiated, one Michelin star means the restaurant is "very good in its category," two means "excellence worthy of a detour," and three stands for "exceptionally worth a long journey."
Nooror had a different idea about foreigners being able to evaluate Thai food though.
"I think farangs have a taste in fine dining, but they may see Thai food in a different light, say as something to be paired with wine. It may be a bit luxurious," said Nooror, whose restaurant has a sommelier to advise diners on wine pairing.
"Some may not know how to cook well, but they are gourmand," said Somchai of Jok Kitchen. Somchai added he has experience with food inspectors from foreign outfits such as the BBC, and is convinced the critic was qualified and trained in food science.
Kittikorn Penrote, operator of Iron Chef Group Thailand – who owns the Iron Chef restaurant in Thonglor – said the criteria stipulated by the century-old guide is comprehensive and sufficient.
"It can be applied to all types of cuisine," Kittikorn said, adding that if there's anything he's worried about, it is whether down-to-earth Thai kitchens will have a chance to meet such criteria at all.
Of several top chefs polled, only one reserved judgement on whether the guide is qualified to judge Thai food.
"I can't answer … fully because I have yet to see the first results," wrote chef Thitid Tassanakajohn of Le Du restaurant, which was ranked No. 37 this year in Asia's Best 50 Restaurants. "[I] will have to wait until next month to be able to say something."
Higher Profile For Thai Cuisine on World Stage?
All contacted chefs said the guide would help further promote Thai food to the world. They all played down the fact that the Tourism Authority of Thailand, or TAT, spent 143.5 million baht to partner with Michelin to devise an edition for Bangkok and later Thailand for five years.
According to an April news release, the aim was to "allow food lovers to explore Thailand's culinary scene, raise the profile of Thai restaurants and boost the economy."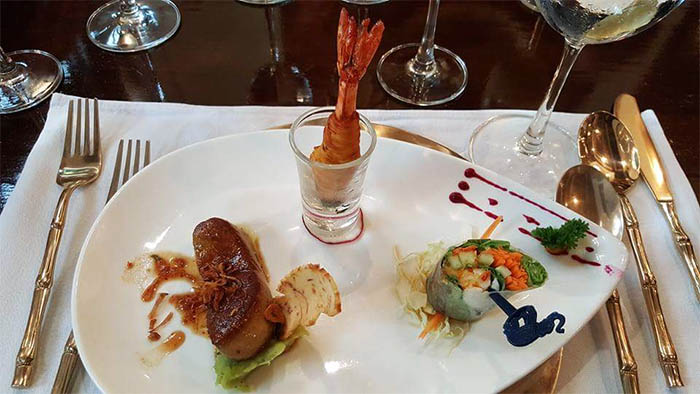 "This partnership between TAT and Michelin will boost high-quality tourism in Thailand, while helping visitors to get more out of Thailand's rich culinary scene," Top authority official Yuthasak Supasorn said.
For chef Nooror, such partnerships are positive. She added that TAT and Michelin earlier this year chose her Thai restaurant in Paris to publicly launch their partnership.
"I don't see any problem with that," Nooror said of the involvement of TAT through its partnership and funding of the red-colored guidebook.
Somchai meanwhile said having a Michelin Guide for Bangkok will mean more status-sensitive foodies will accept places in Bangkok that make the list.
"Places have long futures if they make it into Michelin," he said.