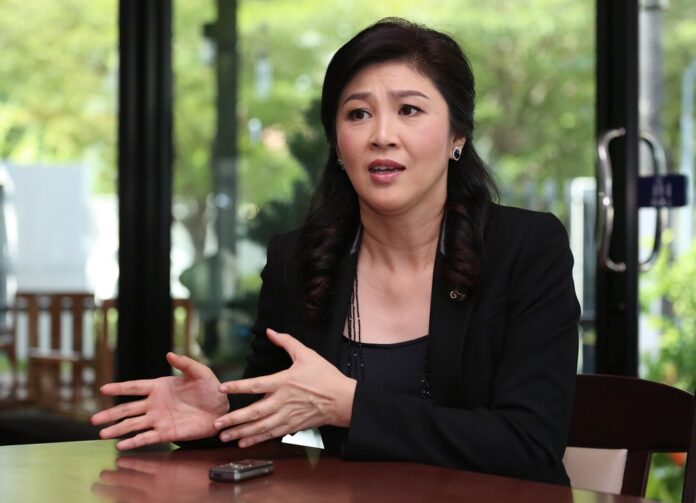 BANGKOK — The ruling junta filed a criminal charge against a policeman accused of helping former premier Yingluck Shinawatra flee the country in August, an officer said Tuesday.
A junta representative filed a negligence complaint against Col. Chairit Anurit on Monday, despite top police investigator telling reporters in October there was no sufficient evidence for a prosecution.
Read: Yingluck Passports Revoked After Appeal Deadline Passes
"The charge was filed against Col. Chairit on suspicion of helping the former prime minister flee," Pathumwan police station chief Popathorn Jitman said by phone. "She was a suspect wanted by the court at the time."
Yingluck is believed to have left Thailand by land into Cambodia several days before the verdict in her malfeasance trial was to be read. Chairit and two other low-ranking officers later said they aided in her escape by driving her from Bangkok to a town on the border, allowing her to evade security checkpoints.
The court in September found her guilty in absentia of neglecting to prevent corruption in her government's rice subsidy program and sentenced her to five years in prison.
Col. Chairit has been summoned to give testimony Friday, and police will deliberate whether there's enough evidence to press charges against him, Popathorn said.
The legal action comes just a month after the deputy police commissioner tasked with investigating Chairit dispelled any chance of prosecution, citing a lack of evidence.
"For this issue, it's now over," Srivara Ransibrahmanakul said Oct. 9. "We cannot press charges or expand the investigation any further."
Yingluck has not issued any statement since she vanished. Media reports based on sources suggest she has traveled to Dubai and London.
Related stories:
Top Cop Insists Search of Yingluck's Home Not Too Late