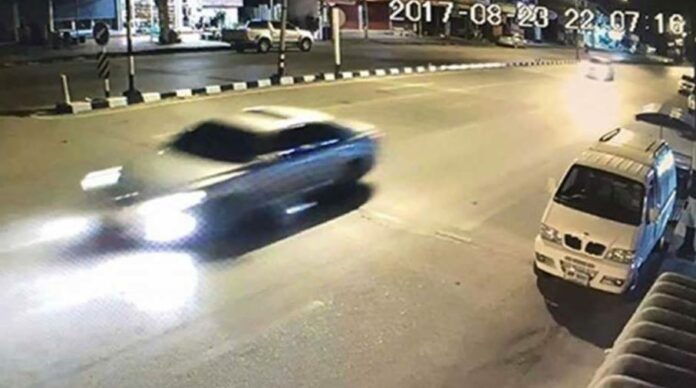 BANGKOK — Three police officers who allegedly helped fugitive former prime minister Yingluck Shinawatra were released on Friday after being interrogated.
There will be no prosecution of Col. Chairit Anurit, a deputy commander in Bangkok's metro police, and two other officers suspected of aiding fugitive former premier Yingluck Shinawatra's Aug. 23 flight from the country were released at around noon.
They were not charged because there was no warrant for Yingluck's arrest at the time, deputy national police chief Gen. Srivara Ransibrahmanakul said.
The two lower-ranking officers were Lt. Col. Samit Chai-inkam and Senior Sgt. Maj. Pornpipat Makboonngam. All three were reassigned to jobs in operation centers in Bangkok and Nakhon Pathom.
Chairit, Samit and Pornpipat were taken early Friday morning to Royal Thai Police headquarters for questioning relating to Yingluck's escape over a land border into Cambodia days before the verdict was to be read in her malfeasance trial.
Gen. Prawit, who serves as deputy prime minister, said earlier today that the officers had confessed.
Along with the three officers, a Toyota Camry was also seized in Nakhon Pathom province that was believed to be the vehicle that took Yingluck to the Aranyaprathet border crossing in Sa Kaeo province.
Forensic investigators collected DNA and fingerprints from the car, which had a lapsed registration. The owner is being questioned by police.
Deputy national police chief Gen. Srivara Ransibrahmanakul said Friday morning that the suspects were giving "useful information" but did not reveal further details.
Prawit said Friday that officers were hunting for another car, a Mercedes-Benz, which was believed to have been used to take Yingluck from her Bangkok home to the Minburi district.
Yingluck's disappearance did not become widely known until she failed to show up at the Supreme Court on Aug. 25 to hear the verdict in a malfeasance trial stemming from an agricultural subsidy implemented by her government. She had pleaded not guilty and never missed a court hearing in the trial which ran over two years.
One of her ministers, who was found guilty of conducting a bogus government-to-government deal, was sentenced that same day to 42 years in prison.
The reading of Yinglucks' verdict was rescheduled for Wednesday.