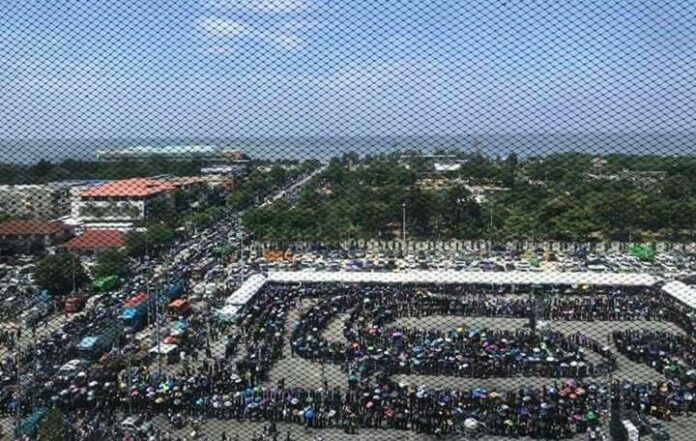 BANGKOK — Two provincial governors criticized for mishandling ceremonies to honor His Majesty the Late King Bhumibol were suspended from their jobs Monday.
Nonthaburi Gov. Panu Yamsri and Chonburi Gov. Pakarathon Tienchai, who originally were to swap places with governors of other provinces, were instead suspended indefinitely while under disciplinary review, the interim cabinet decided at its weekly meeting.
Their deputies will fill in for them, interior affairs minister Anupong Paochinda announced. He said they could get their jobs back if they are cleared by the review.
Anupong denied that the move might embolden protesters in other provinces, saying the government is required to listen to the public.
The move came after junta chairman Prayuth Chan-ocha reviewed reports about their management of Oct. 26 ceremonies to pay respect to the late monarch.
Panu and Pakarathon were under fire for reportedly forcing mourners to wait for up to eight or even 12 hours in lines to lay down symbolic funeral flowers at the replica crematoriums in their provinces. King Bhumibol was cremated on the same day in elaborate rituals in Bangkok.
Panu was also criticized for pledging to "do better next time," while rare protests calling for Pakarathon's resignation broke out in Chonburi and continued several nights.
Apart from Bangkok, provincial governors are not elected. Instead, they are appointed from the capital by the Interior Affairs Ministry.
Updated: This story has been updated to reflect the cabinet's decision to suspend, not transfer the two men.