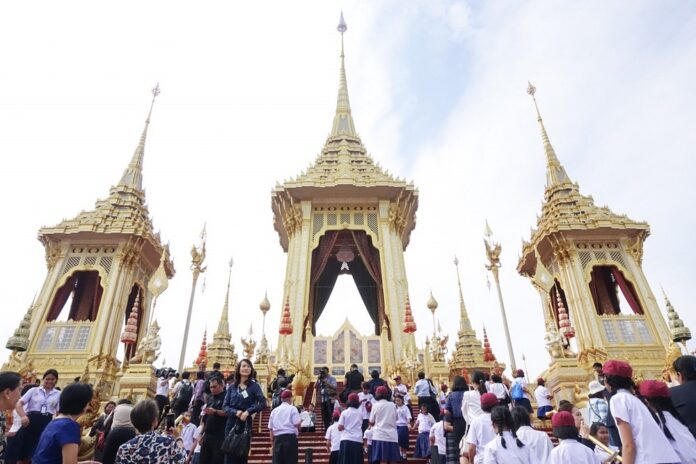 Update Nov. 29: The royal crematorium is extended to open until Dec. 31, the cabinet announced on Wednesday. 
BANGKOK — The royal crematorium exhibit may be open to the public longer than planned.
On Tuesday, Gen. Prayuth Chan-ocha said his cabinet was considering extending the exhibition since visitors are still packing into the site every day since it opened at the beginning of this month following the cremation of King Bhumibol.
Gen. Prayuth said it sent a positive message to the world.
"People take beautiful photos with the crematorium and foreigners all over the world see it. They think, 'The funeral is over, why are so many people still at the crematorium?'" Prayuth said. "It shows our love, faith and confidence in the monarchy, which is a good thing."
The general also said that during his foreign travels, foreigners praised his country's history and art.
"Whether it's the UN Secretary General or Donald Trump, they say Thailand is beautiful and has nice people, even if they have never been here. But they've seen footage on TV, so they view our country in a good light."
The royal crematorium exhibition opened on Nov. 1 to visitors, days after the late king was cremated in spectacular rites observed nationwide.
The public was subsequently banned from ascending to the structure's upper levels the next day.
The crematorium was to be dismantled at the end of November, as tradition considers it a bad omen to leave it standing in the city center for long. So far, more than 1.4 million people have reportedly visited the structure, where an exhibition and murals about King Rama IX have been erected.
Related stories:
Royal Crematorium Interior Closes to Visitors
Take a Tour Around the Royal Crematorium (Photos)