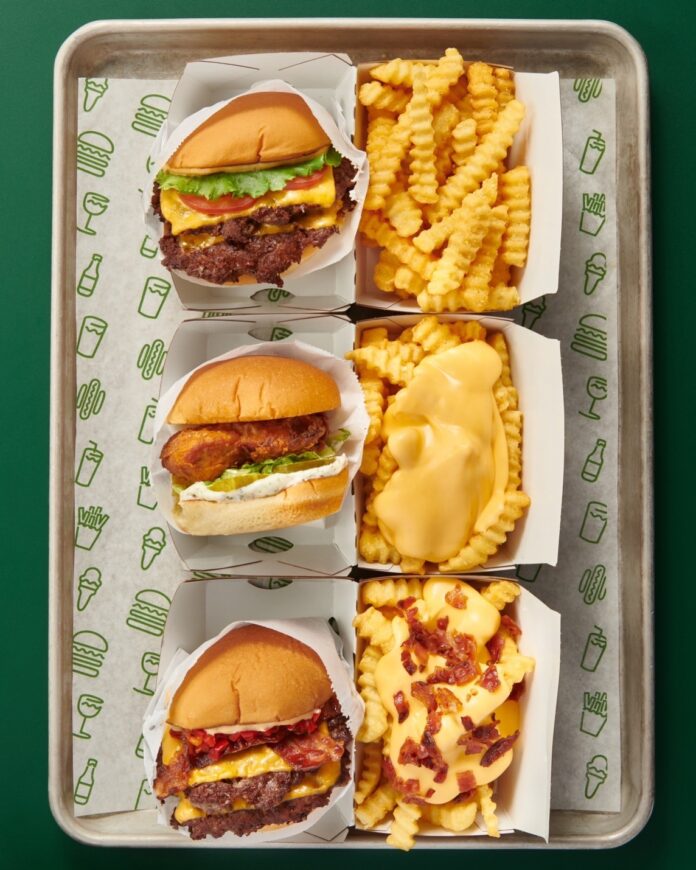 Bangkok – Shake Shack, the iconic New York-based burger brand, announces its second location in Bangkok at THE EMSPHERE, the vibrant retail destination in the heart of Sukhumvit, with a dynamic installation by local artist P7 from November 8 – December 3, 2023.
Shake Shack X P7 Installation at BTS Phrom Phong Station
Leading up to the official opening, Shake Shack has tapped P7, a Bangkok-based artist and designer known for his distinctive hand-drawn street art graffiti, to create an eye-catching installation at BTS Phrom Phong Station, where a skywalk will soon connect all three malls in EM DISTRICT, including the soon-to-be-opened THE EMSPHERE.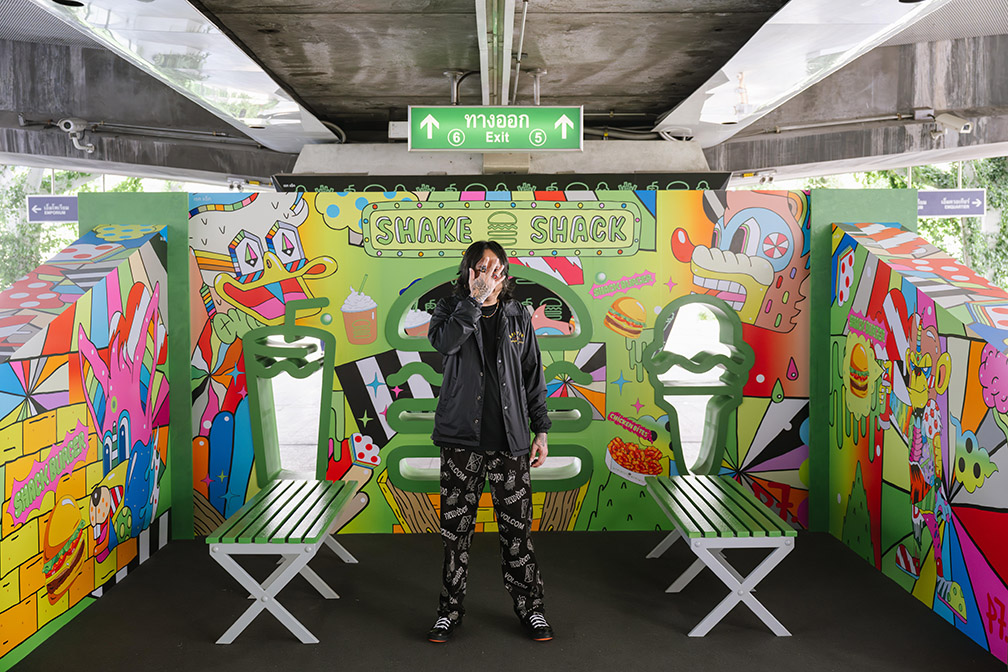 As a tribute to Shake Shack's origin, P7 recreated a New York Subway station in his own uniquely fun and playful style with the theme 'From New York to THE EMSPHERE.'
The mural features P7's signature surreal characters, representing the diversity of people in Sukhumvit, and the colors epitomize the ever-changing energy of the neighborhood. Keen-eyed observers might even spot hints of the menu items that will be launched at THE EMSPHERE Shack.
To celebrate this remarkable collaboration, Shake Shack invites fans to participate in exclusive giveaways and win Shack-themed swag items through their social media channels. To learn more about how you can win simply by visiting the installation, be sure to follow Shake Shack Thailand on Facebook and Instagram.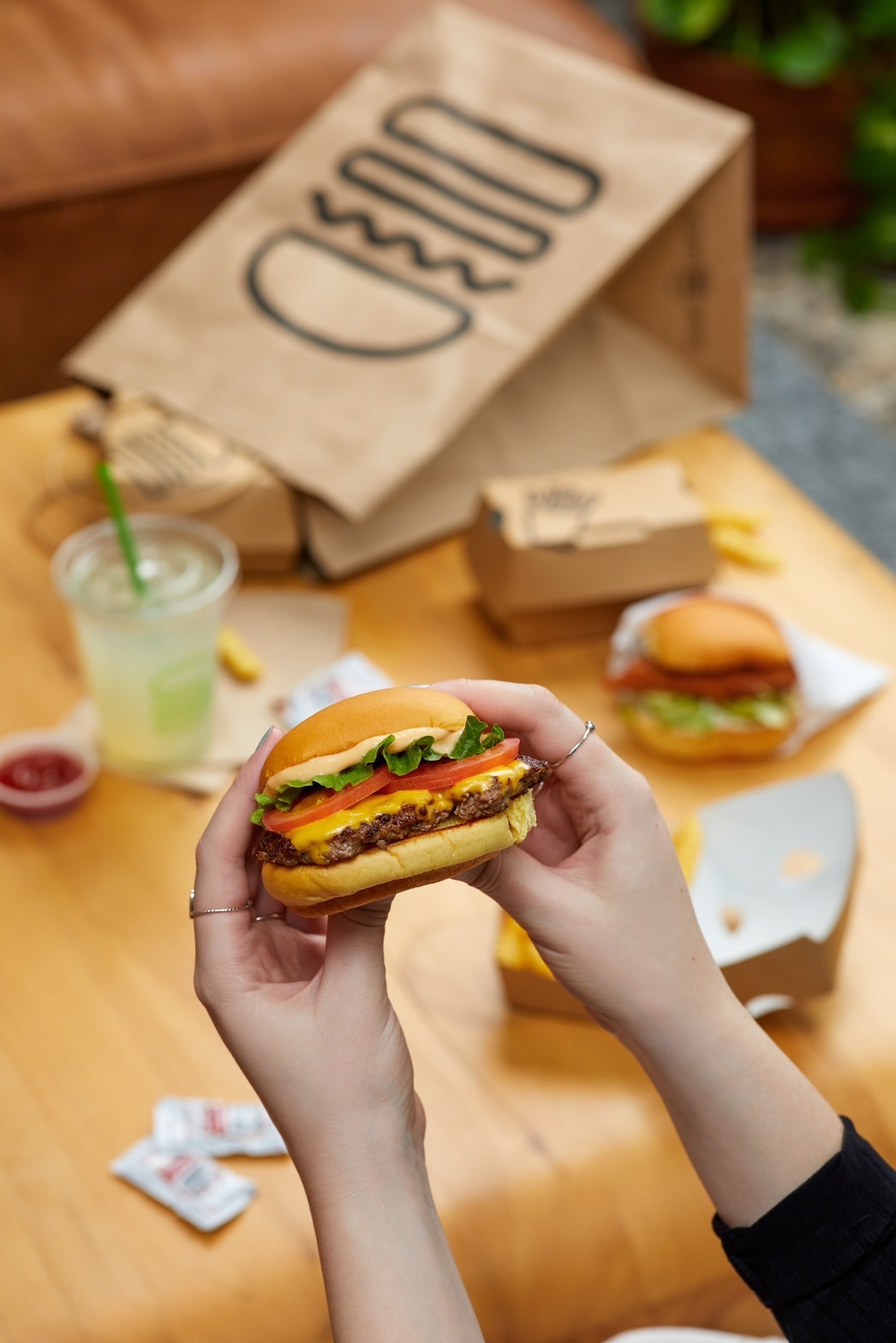 Elevated Versions of American Classics
Shake Shack will continue to serve elevated, modern and fun versions of American classics, with new additions coming to the second location. The menu showcases responsibly sourced premium ingredients with everything made-to-order. Signature items include ShackBurger®, Chicken Shack, 'Shroom Burger, Crinkle-Cut Fries, Shakes, ShackMeister® Ale, Shack Red®, Shack White® and Shack Attack concrete in addition to Thailand exclusive items.
Shake Shack is working with Maxim's Caterers Limited to open the second Shake Shack in Thailand, continuing its commitment to 'Stand For Something Good®.' This mission is shown through sourcing the best ingredients and by building connections with local communities, with the goal of creating a lively and friendly gathering place in Sukhumvit.
Location: Shake Shack The Emsphere, G & GM Floor , 628 Sukhumvit Road, Khlong Tan, Khlong Toei, Bangkok 10110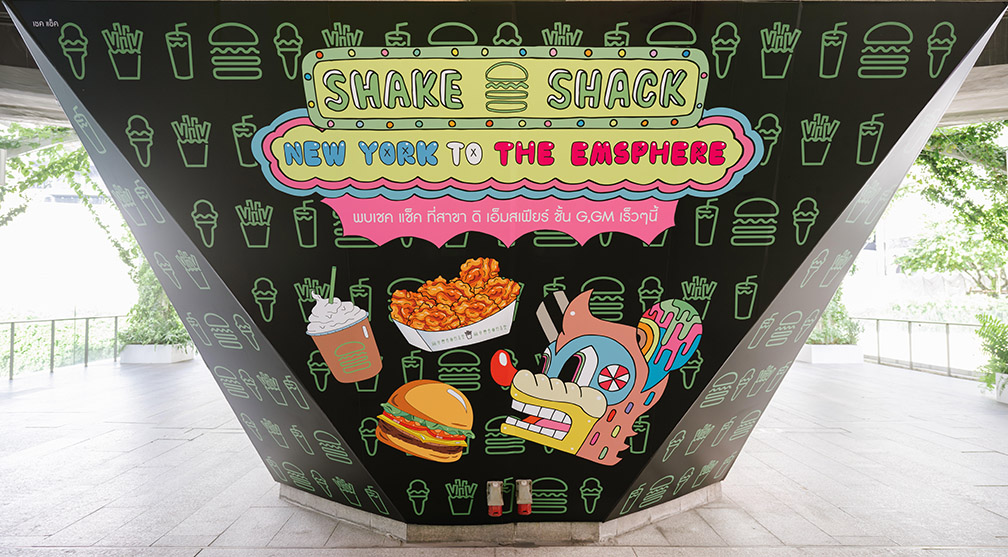 _________
About Shake Shack
Shake Shack serves elevated versions of American classics using only the best ingredients. It's known for its delicious made-to-order Angus beef burgers, crispy chicken, hand-spun milkshakes, house-made lemonades, beer, wine, and more.
With its high-quality food at a great value, warm hospitality, and a commitment to crafting uplifting experiences, Shake Shack quickly became a cult-brand with widespread appeal. Shake Shack's purpose is to Stand For Something Good®, from its premium ingredients and employee development, to its inspiring designs and deep community investment.
Since the original Shack opened in 2004 in NYC's Madison Square Park, the Company has expanded to more than 500 locations system-wide, including over 300 in 32 U.S. States and the District of Columbia, and international locations across London, Hong Kong, Shanghai, Singapore, Mexico City, Istanbul, Dubai, Tokyo, Seoul and more.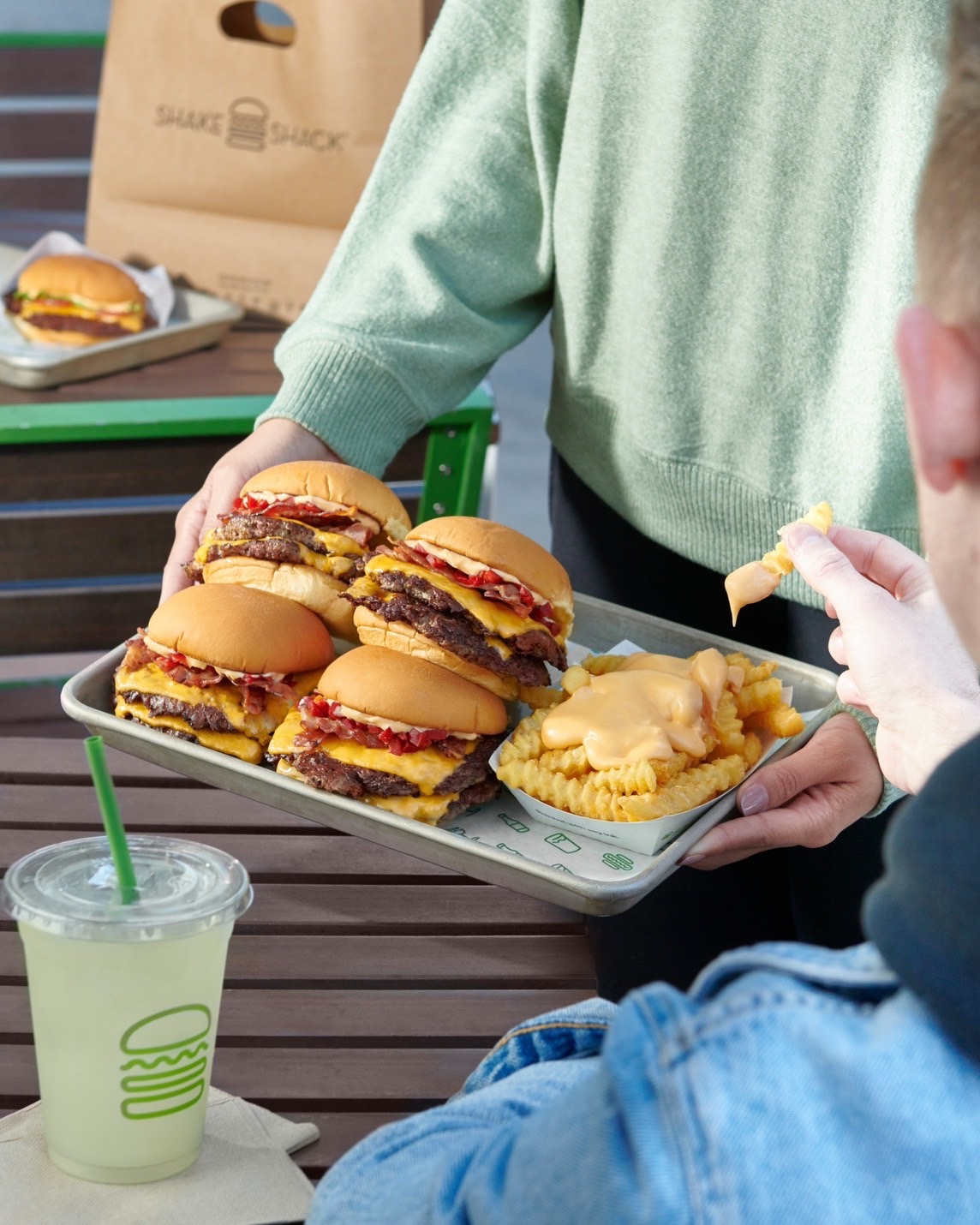 About Maxim's Caterers Limited
 Founded in 1956, Maxim's Caterers Limited (a company incorporated in Hong Kong) is one of Asia's leading food and beverage companies comprised of Chinese, Asian and Western restaurants, quick service restaurants, bakery shops, coffee shops, Japanese chain restaurants and institutional catering, while providing a range of festive products, including the award-winning HONG KONG MX Mooncakes.
It is also the licensee of renowned brands including Starbucks Coffee, Genki Sushi and IPPUDO Ramen, The Cheesecake Factory and Shake Shack in various territories. Altogether, it has over 1,800 outlets in Hong Kong and Macau regions, Mainland China, Vietnam, Cambodia, Thailand, Singapore and Malaysia. 
_____