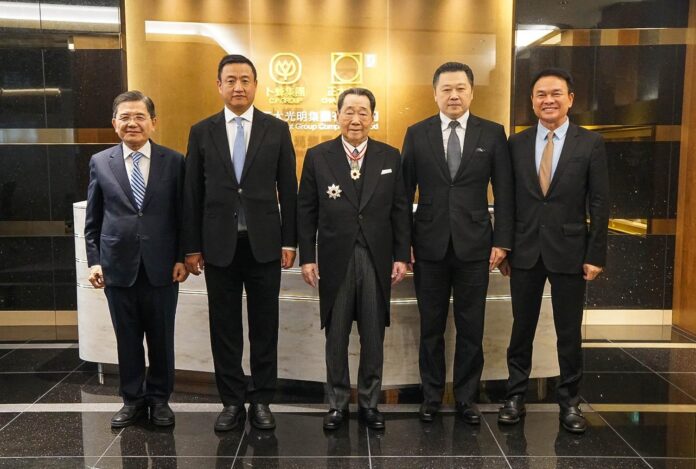 Dhanin Chearavanont, Senior Chairman of Charoen Pokphand (CP) Group, has been bestowed with the "Order of the Rising Sun, Gold and Silver Star", by Japan's Emperor Naruhito for his role in promoting the Thai and Japanese economies.
The "Order of the Rising Sun" is the highest national decoration by the Japanese government to the private sector.
The award ceremony for foreigners for the autumn 2023 season took place at the Imperial Palace in Tokyo on November 8. The emperor presided over the ceremony while Japanese Prime Minister Fumio Kishida presented the order to the recipients.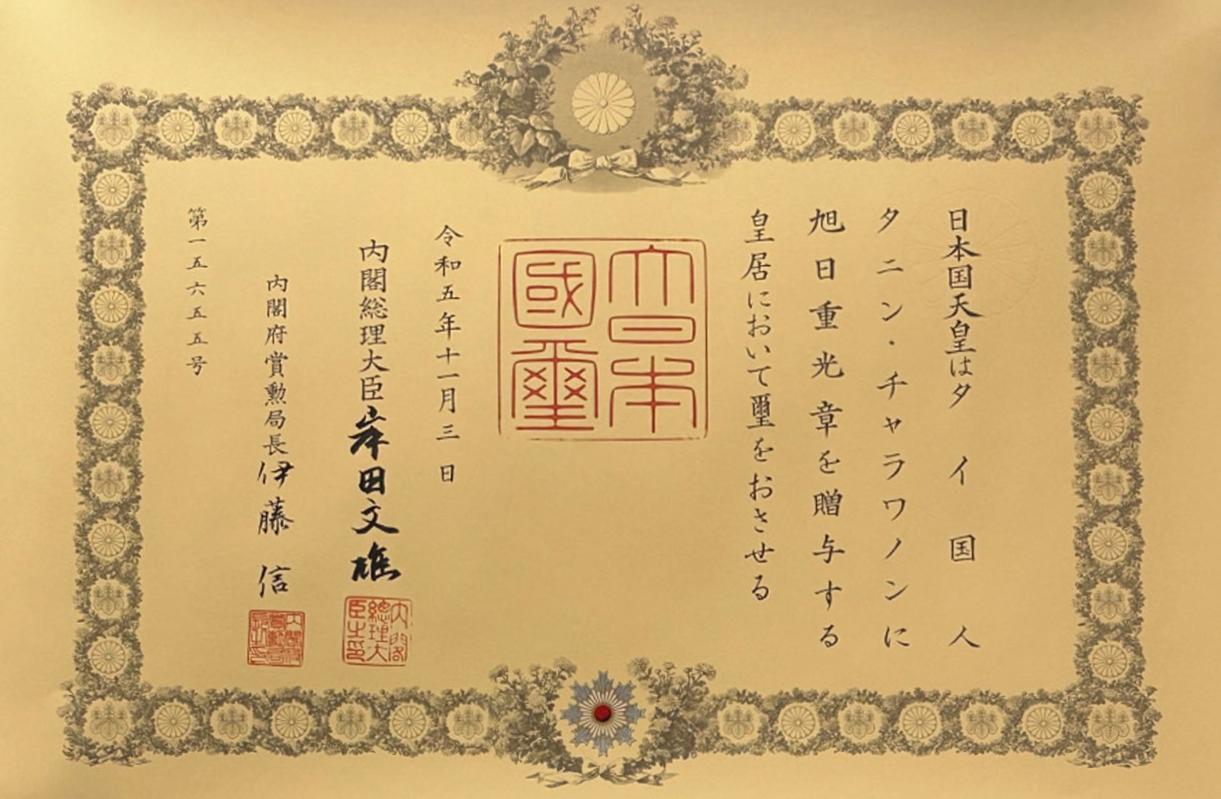 The Japanese government stated that Dhanin, senior chairman of CP Group and a Thai businessman, was awarded the order due to his vital role in promoting economic exchanges between Thailand and Japan. The senior chairman has also cooperated with several Japanese companies and helped further improved their businesses, strengthening the economic ties between the two countries for several years.
Furthermore, Dhanin has also played an important role in promoting Japanese culture through CP Group's selling of Japanese food products in Thailand, which has led to the widespread development and promotion of Japanese culture in the country, the government said.
Quoting a report by Nikkei, a Japanese media organisation, the government said that CP was the Thai company that had revolutionised Japan's dining table after it started exporting frozen chicken to Japan in 1973, being the first company to do so. The move has provided Japanese households an access to affordable, high quality source of protein over the years.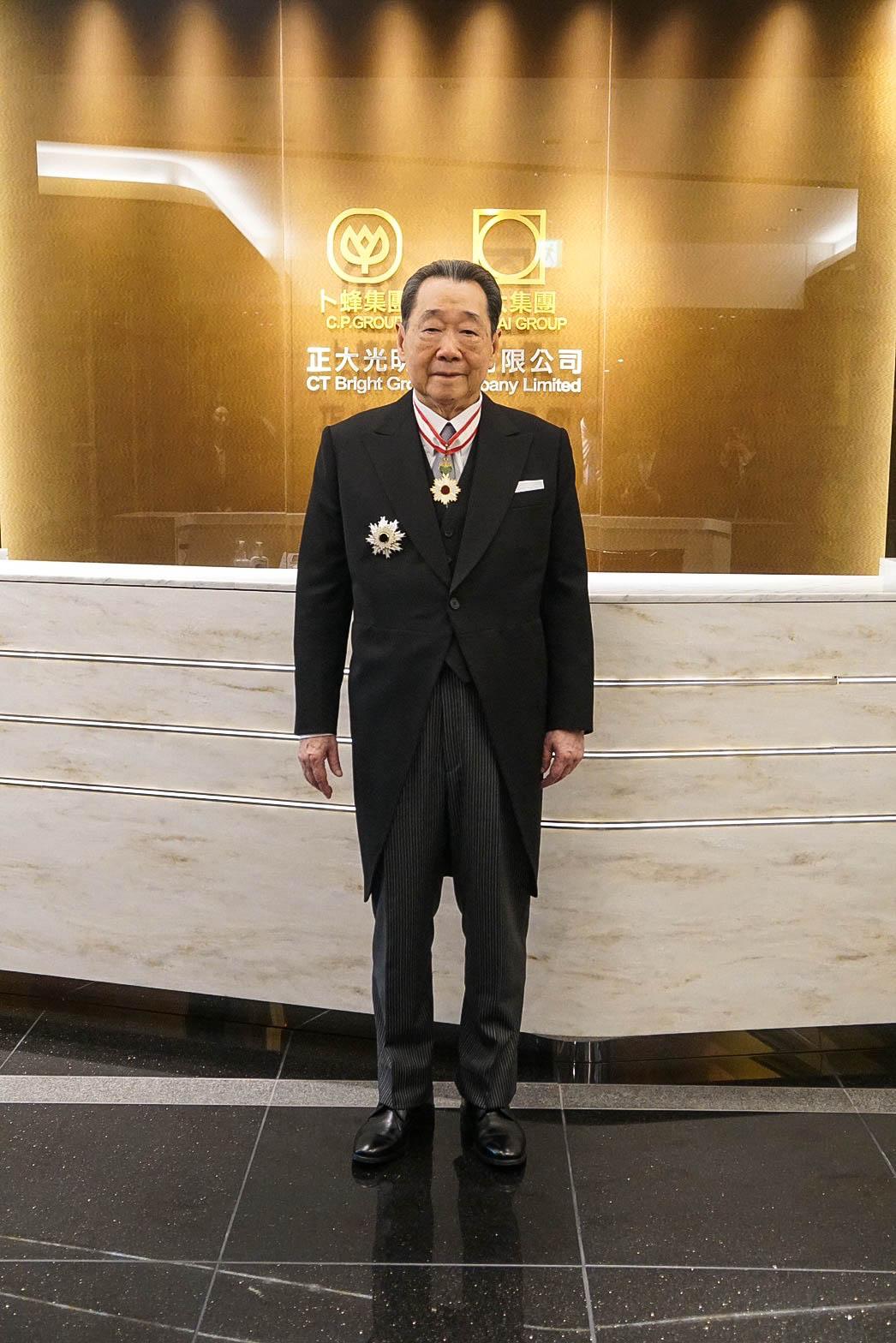 Dhanin, who heads Thailand's largest private conglomerate, said he was honoured to receive the order, and he considered this achievement one of the proudest moments in his life.
"CP Group has maintained a positive relationship with Japan under our principle of '3 benefits'," he said. "In any country that we invest in, CP Group aims to ensure that our businesses generate benefits in three aspects: To the respective country, its people, and lastly to the company."
Dhanin said that after starting its frozen chicken export business with Japan in 1973, CP Group had established partnerships with leading Japanese corporations, including Itochu, Japan's third-largest trading company and the fifth-largest on the Japanese stock market. The partnership has enabled Itochu to expand its various businesses in Japan as well as invest in Thailand's food manufacturing sector.
CP and Itochu went on to partner with CITIC Group, one of China's largest conglomerates with businesses in financial services, advanced intelligent manufacturing, advanced materials, new consumption and new-type urbanisation.
"This partnership of Thai, Japanese and Chinese conglomerates will strengthen the potential of the business sector in the Asian region to compete at the global level," said Dhanin. "As for CP, we will use this joint venture to expand business opportunities in agriculture, industry, food, retail and international trade by using expertise of all parties. I am confident that this cooperation will help boost trading and investment in Thailand and across the region."