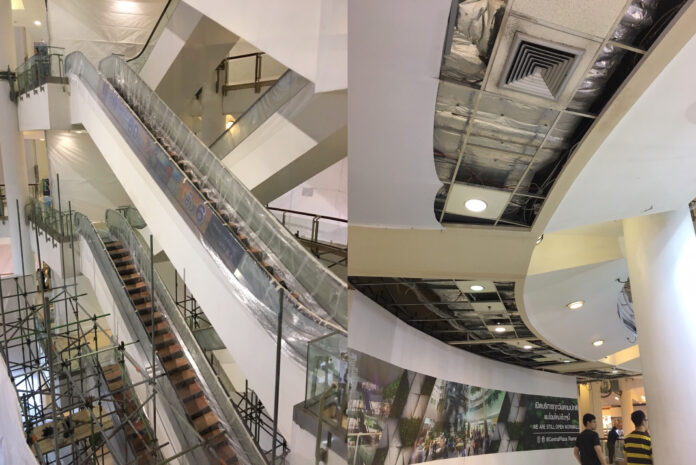 BANGKOK — One of the capital's largest malls will partially close through year's end for a facelift on its 20th birthday.
The Central Department Store area at CentralPlaza Rama III in Bangkok's Yan Nawa district will close June 19 through December for renovations. Some retail stores in the mall will continue operating, including Tops Supermarket, Major Cineplex cinema and Fitness First Gym, mall staff said Sunday.
By Monday afternoon, work was already underway in areas of the mall.
Built in 1997, the aquatic-themed mall is a popular weekend destination for neighborhood families.