BANGKOK — A popular soap opera was fined today for depicting rape and violence against a female character, mainstays of an entertainment form in which rape is treated as an essential plot device.
Coming at a time of renewed public anger over sexual assaults against women, the first fine of its kind by regulators was levied against the nation's largest media conglomerate Monday for episodes aired earlier this year of lakorn series "Puen Rak Puen Rai."
The 50,000 baht fine for GMM Grammy stemmed from complaints over an episode of its Channel 25 series which aired May 3.
The show, broadcast at 8pm on a Tuesday night, depicted an amused audience watching and filming a man as he raped a character on the show. In another scene, the same woman is brutally tortured by burning her face with a searing motorcycle exhaust pipe.
Read: Rape-Murder of Teacher Sparks Public Fury, Again
The show was rated "suitable for all ages."
The story chronicled Cartoon and Cherry, two best friends who become enemies when they become involved with two men and betrayal, jealousy and more ensues.
Earlier this month the rape and murder of a teacher north of Bangkok in Saraburi province led to renewed calls for harsher punishments, including mandatory death sentences.
Fetishized sexual violence against women is the norm in television lakorn, the details of which are recounted in titillating detail across the spectrum of mainstream Thai-language media. Often, the sexual violence serves as a plot device leading to a relationship between the woman and her attacker.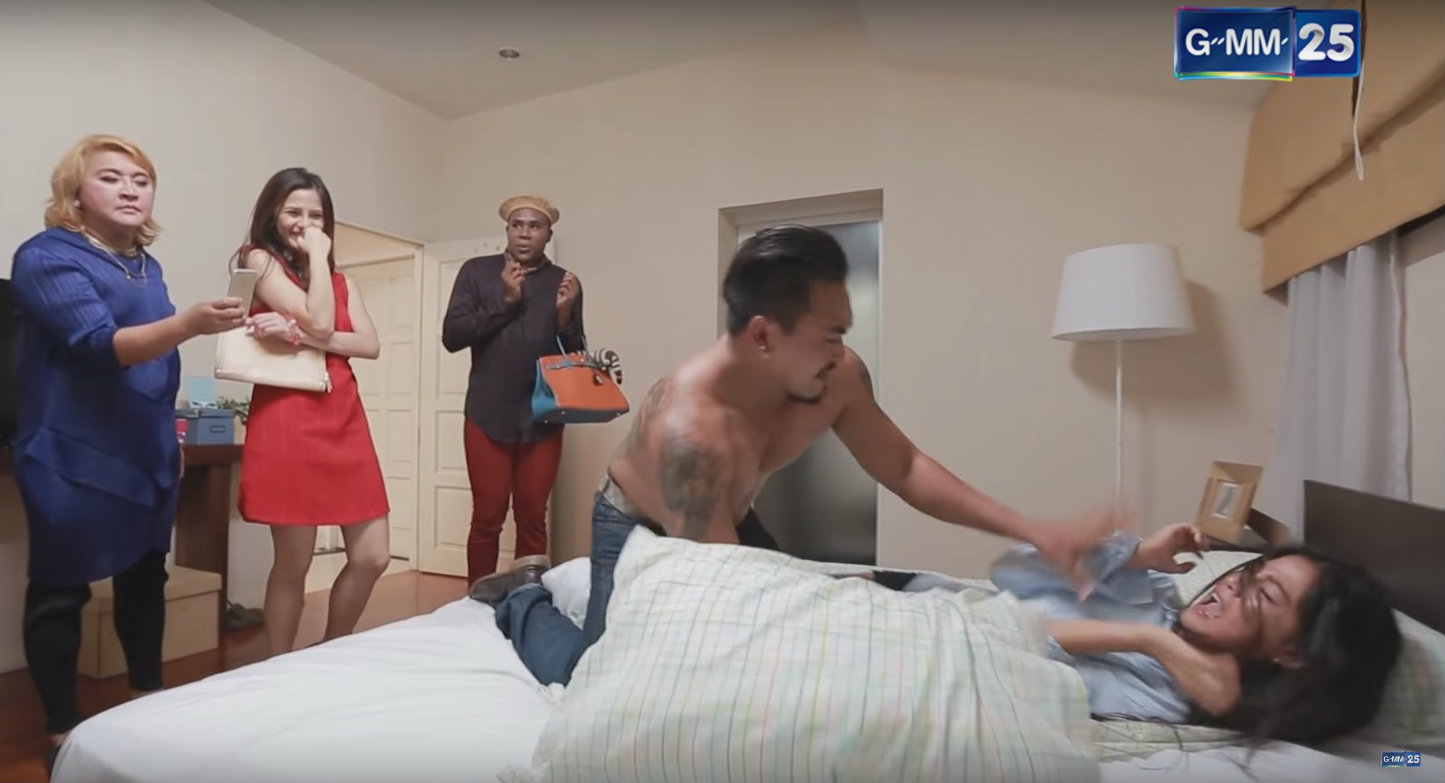 Supinya Klangnarong of the National Broadcasting and Telecommunications Commission announced the decision online Sunday night.
"For the rape scene in the soap opera, tomorrow will be the first time it has been punished under Section 37," Supinya wrote in reference to the broadcasting act's section covering material deemed obscene, profane, or harmful to people's mental or physical health.
She said it would hopefully set a precedent.
"If [the commission] agrees, this will set a norm for other cases," she wrote.
The film was also ordered to change its rating to restricted and cut the two scenes if the episode is run again.