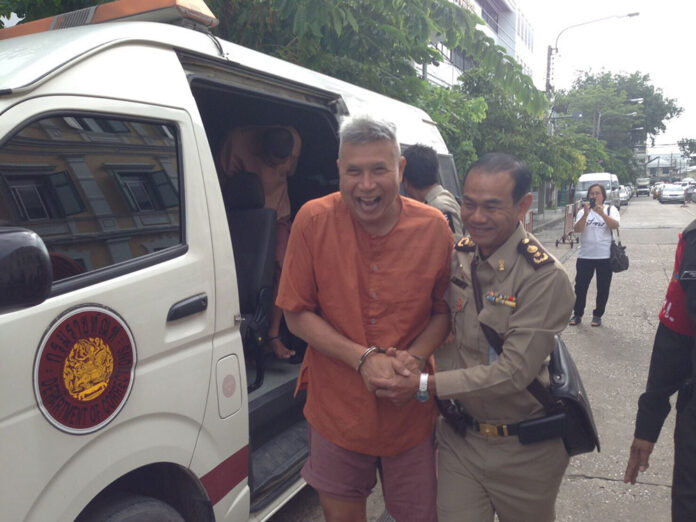 BANGKOK — A well-known Redshirt singer sentenced by a criminal court for defaming the monarchy was given another three years in jail by a military tribunal Monday.
Thanat Thanawatcharanon, aka Tom Dundee, will now spend over a decade in jail after the Bangkok Military Court sentenced him to three years and four months for insulting the monarchy, a law known as lese majeste.
Thanat's prosecution by the military came after it seized power in 2014 and took over lese majeste cases. It's the only known case of someone already under criminal indictment being tried anew by the military, and could stem from the fact his offending YouTube videos remained online for a month after the coup.
Thanat's lawyer Saolak Pho-ngarm said the singer changed his mind about defending his case and pleaded guilty to the military judges.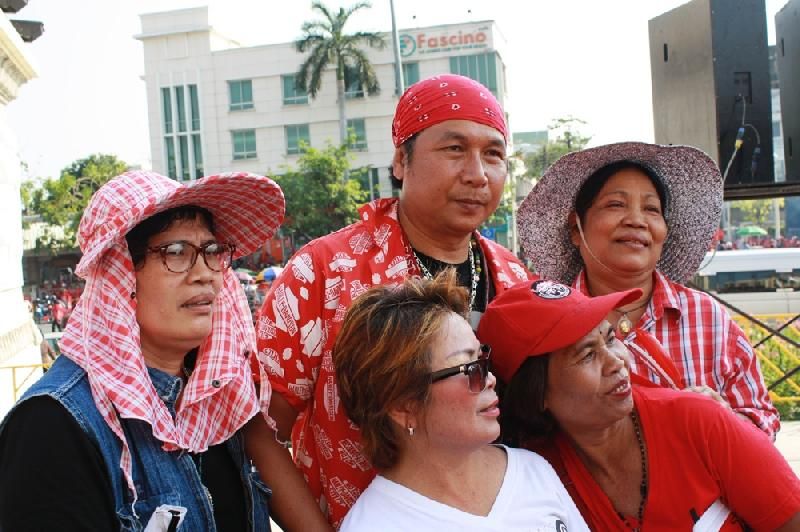 On June 1, he was sentenced to seven and a half years in jail on the same charge. The singer had long contested the charges before reportedly giving up and confessing out of despair.
The criminal court had also sentenced him to writing a "national reconciliation" song and planting trees in honor of His Majesty King Bhumibol.
The military court reduced its sentence from five years after he pleaded guilty to the crime.
That brings his total sentences for insulting the royal family up to 10 years and 10 months.
The offending YouTube videos were of speeches he made at Redshirt rallies in November 2013.
Related stories:
Singer Gets 7 Years for Lese Majeste, Must Write 'Reconciliation Song'
Two Redshirts Punished By Martial Court For Defying Junta Summons