Top: Miss Grand Khon Kaen, Patchara Woha, wears a dinosaur costume Wednesday night at the Miss Grand Thailand 2018 National Costume Contest.
Photos: Taylor McAvoy
BANGKOK — A fierce woman warrior sits astride a dinosaur. Another is a bowl of tom yum goong, complete with squeezed lime. Then there's a mermaid, whose costume comes with her own beach backdrop.
Contestants from each of the 77 provinces showed their local claims to fame as part of Miss Grand Thailand's famously flamboyant National Costume Contest on Wednesday night. The contest, held at the BITEC convention center in Bang Na, featured 77 contestants from each province wearing outfits representing their parts of Thailand.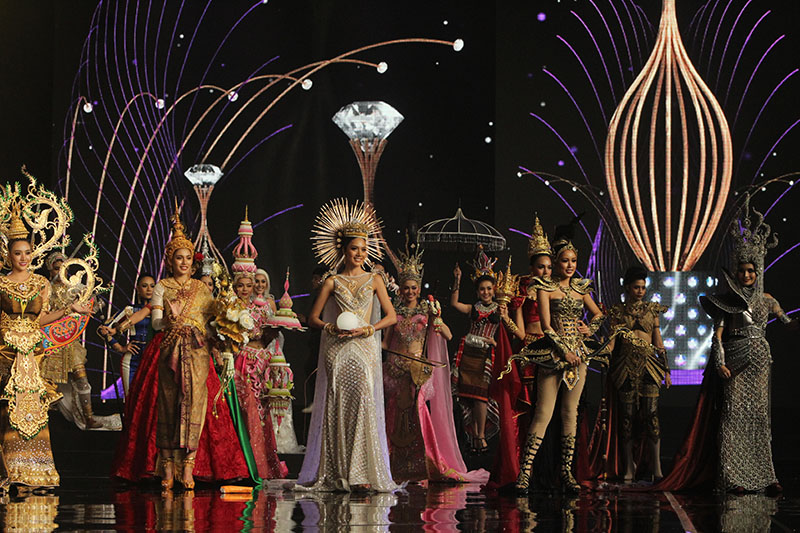 While the bedazzling, extravagant costumes and excessive backdrops risked blending into one another, several memorable stand-outs received the most cheers by reinterpreting Thai culture and history in fresh ways.
The winner of the best national costume will take home 100,000 baht, with the four runner-ups pocketing 30,000 baht each. The 10 finalists are determined by likes and shares on the Miss Grand Thailand Facebook page, with votes closing at 5pm Friday.
Last year's winning national costume, a durian dress, went on to win the best costume at a international pageant in Ecuador.
Some costumes celebrated local flora and fauna, even the prehistoric variety, such as Miss Grand Khon Kaen's dinosaur-mounted hunter in a fantasy take on the northeastern province's famed fossil record.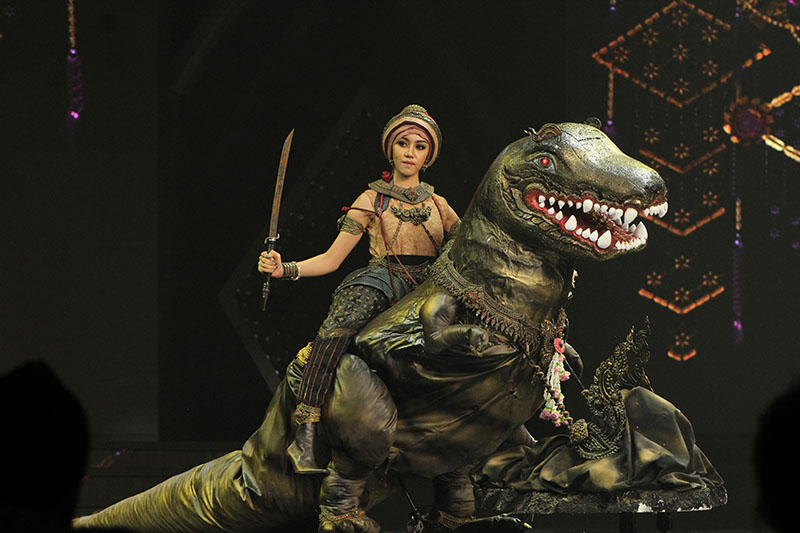 Others celebrated natural features, such as Miss Grand Tak's beaded waterfalls (Tak has Thailand's highest) and Miss Grand Phuket's classy Andaman pearls. The sweltering heat of west Thailand was embodied in Miss Grand Kanchanaburi's sun backdrop and warrior goddess ensemble referencing the city's central role in the Nine Armies' War of 1785.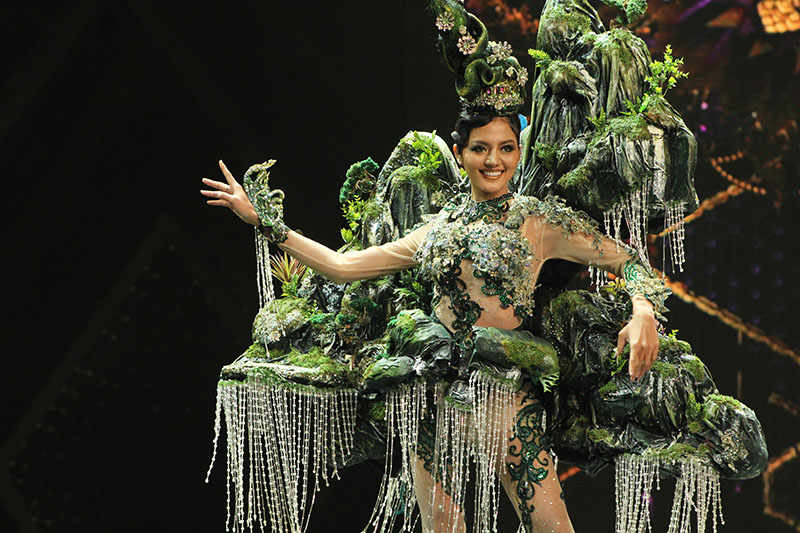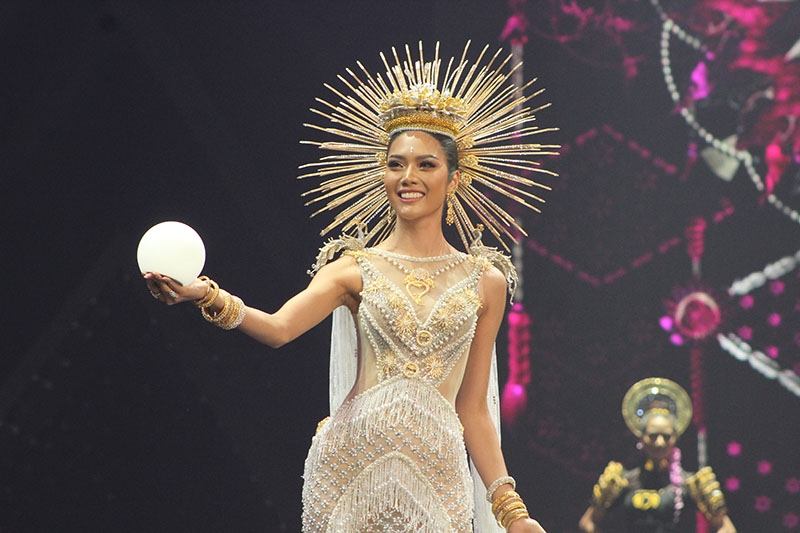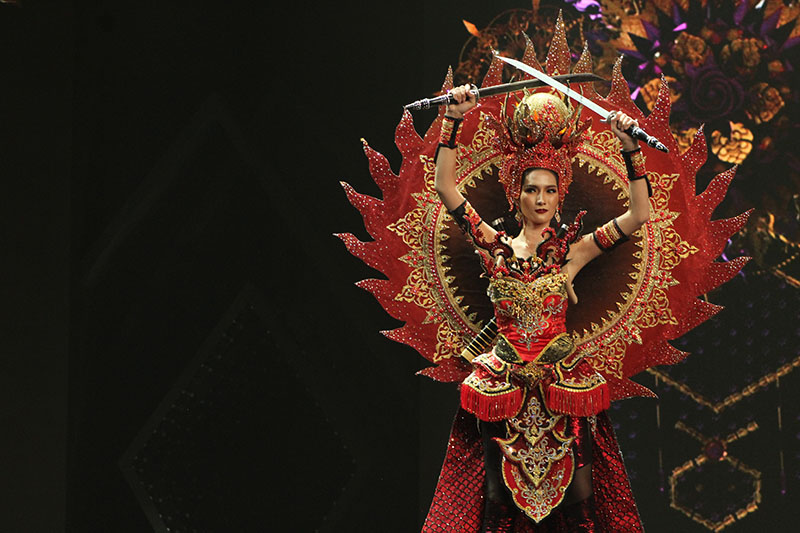 Popular tourist attractions were also worn: Miss Samut Prakan's elephant-headed costume represented its Erawan Museum. Miss Phayao lugged the 500-year-old Wat Tilok Aram on her back, set it down and then walked around it with a candle to representing the wian thian candlelight processions held there.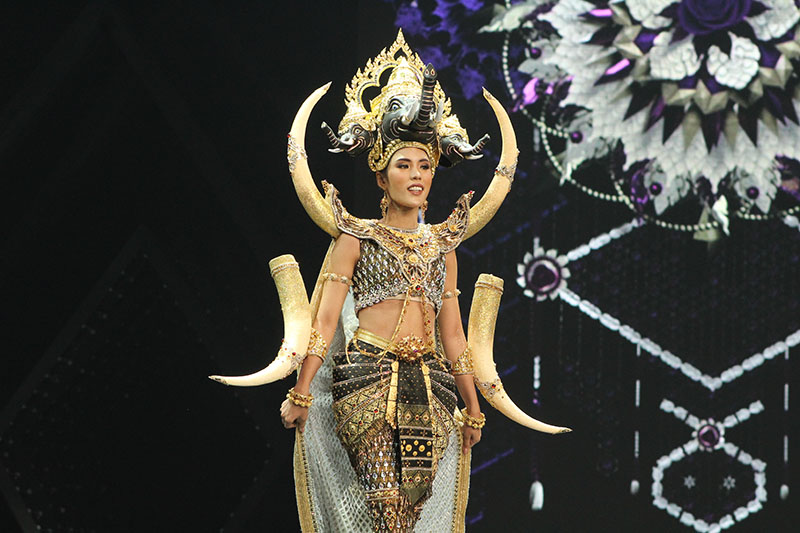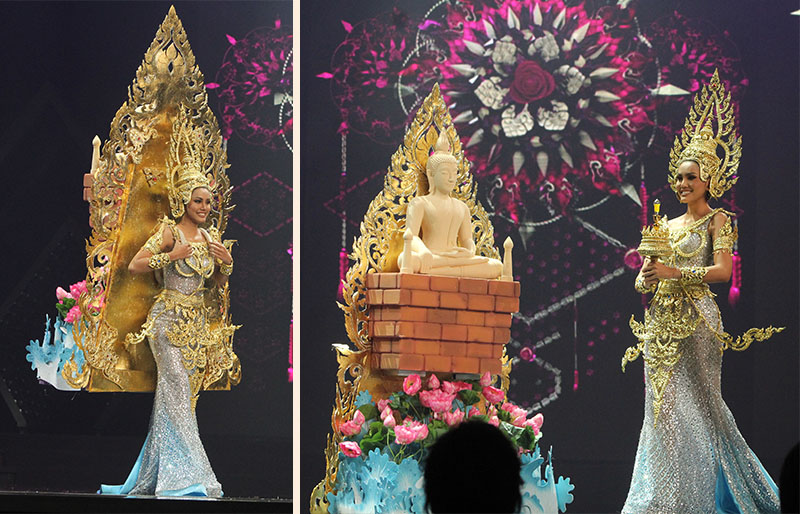 It wouldn't be Thai without some food included. One of the most popular costumes was worn by Tassana Manso, who drew cheers as Miss Nakhon Si Thammarat when she squeezed a lime and ladled broth onto herself dressed as a bowl of tum yum goong. Miss Nakhon Phanom dressed up as the Queen of Rice wielding a sickle.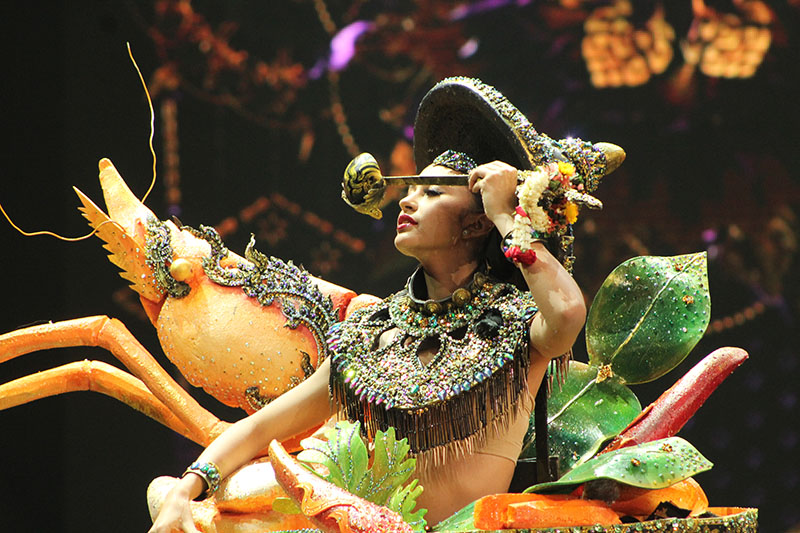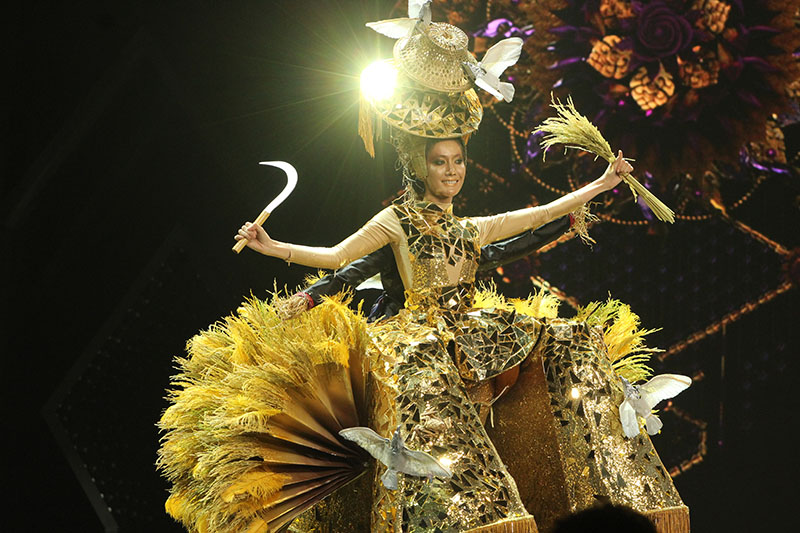 A number of contestants took a martial bent, dressing as women warriors. Miss Chiang Mai was a Lanna war drummer, Miss Sing Buri a 17th-century defender of Bang Rachan and Miss Trat in a French-inspired costume representing two years it spent under French colonial rule a century ago. Miss Samut Sakhon was outfitted with sails to represent the Ayutthaya trading period, and Miss Surin came as Phraya Surin Phakdi Si Narong Changwang, a renowned warrior who served as the first provincial governor.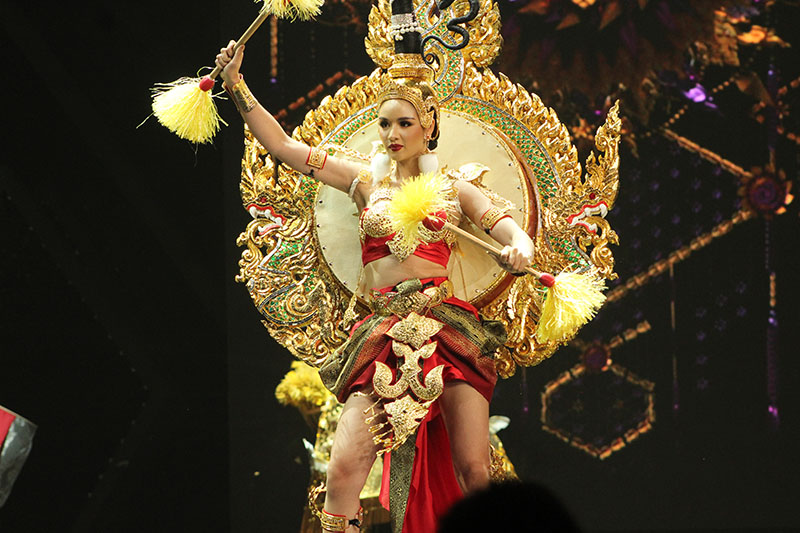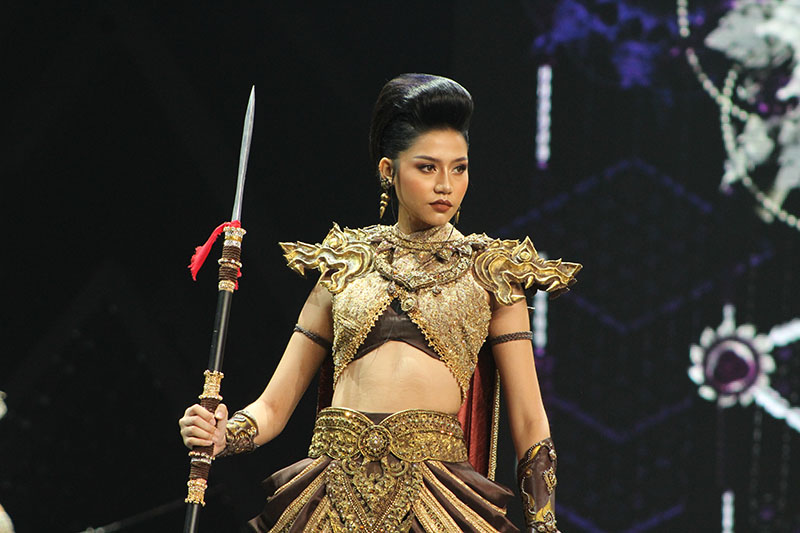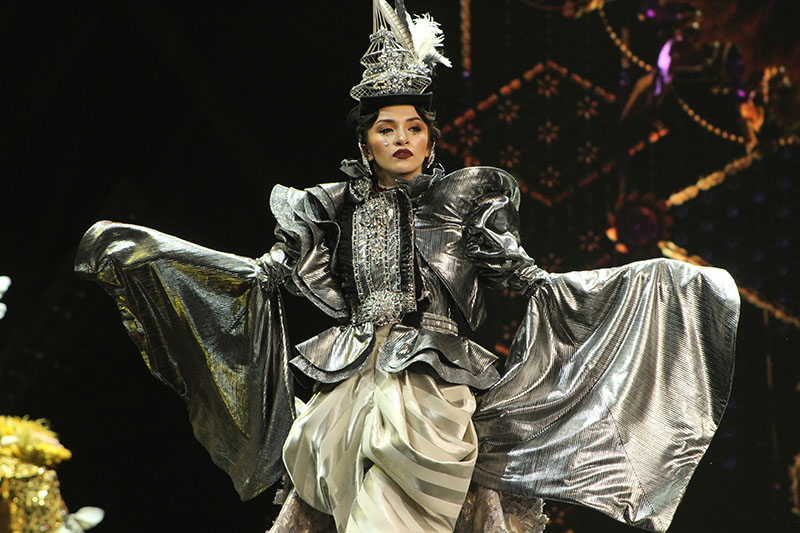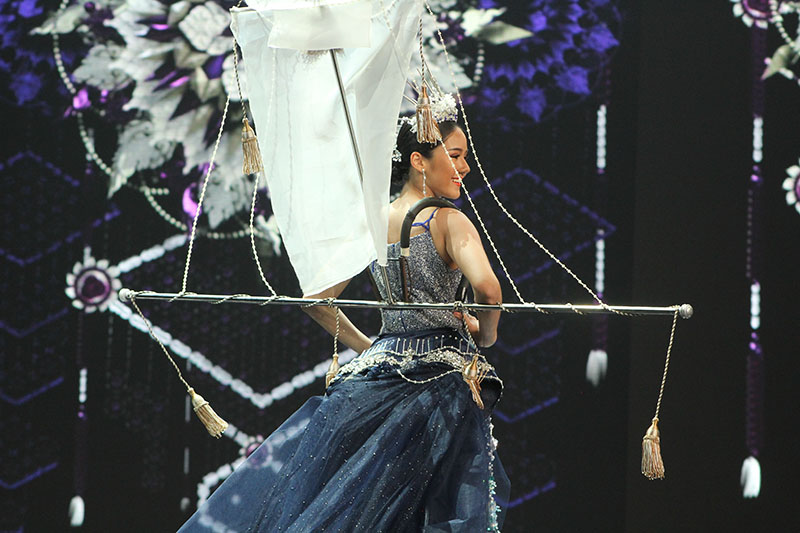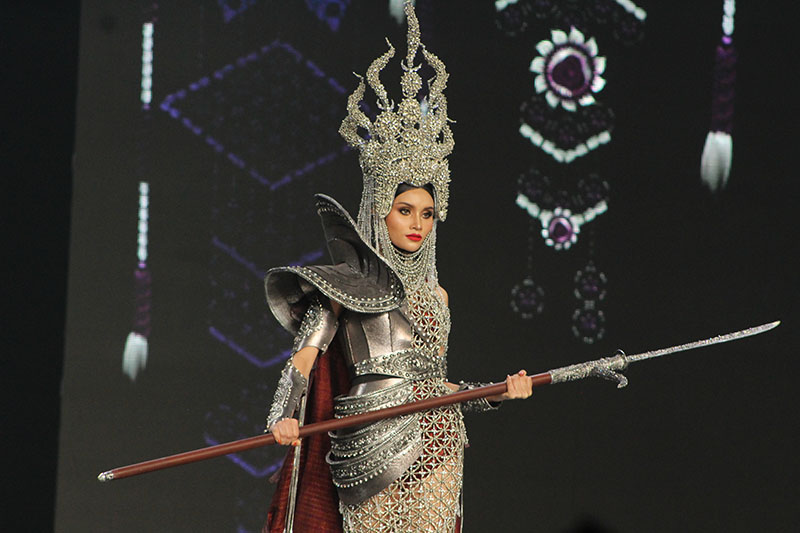 Mythical and literary figures were also present, with Miss Phatthalung portraying the lead from "Ngo Pa," a romance written by King Rama V. Miss Lopburi scrambled onto the stage in flats, scratching and leaping as the monkey god Hanuman while Miss Songkhla lugged a whole ensemble onto the stage to lounge and comb her hair like the mythical mermaids of Samila Beach.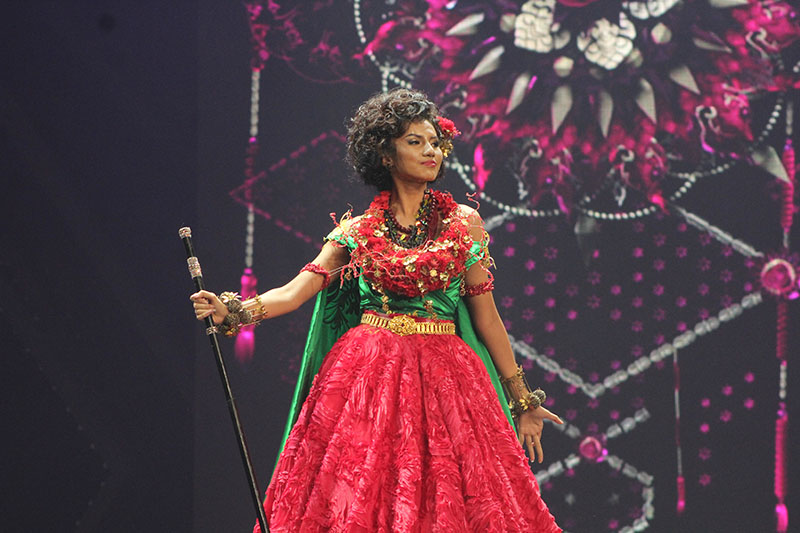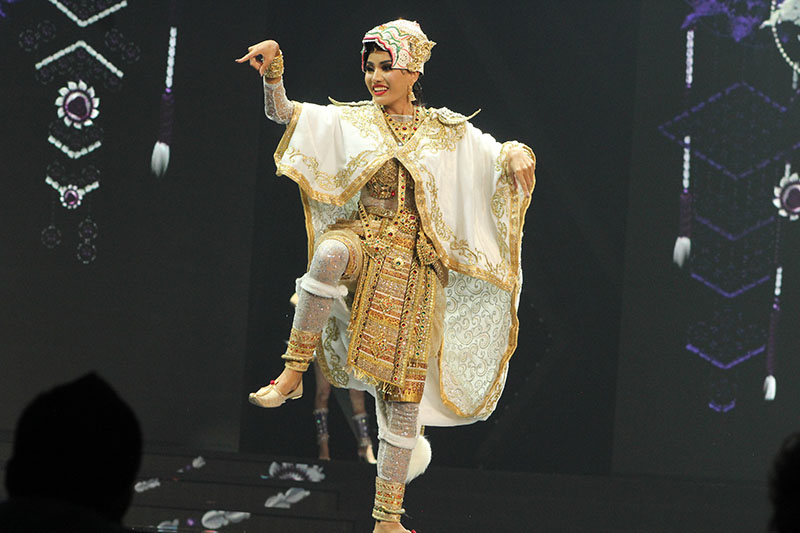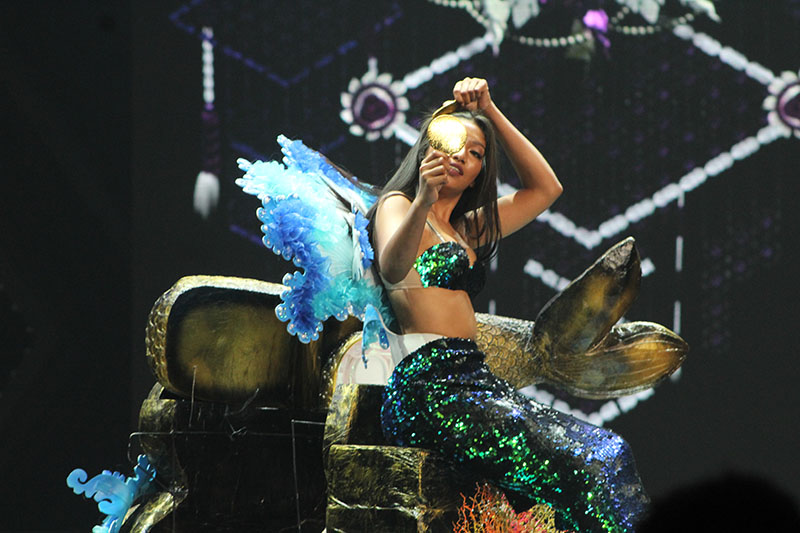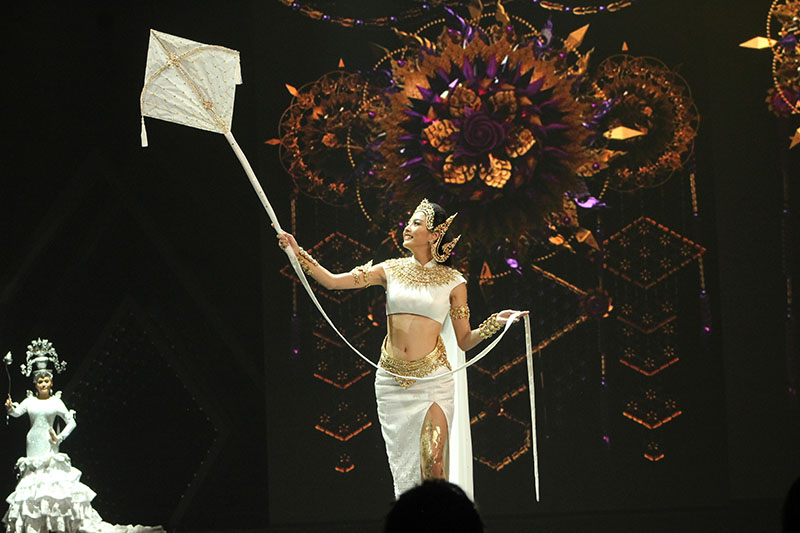 Many represented crafts from their provinces such as the Nang Yai puppetry of Rayong, dragon bowls of Ratchaburi, cotton-spinning of Loei and krathong-making of Sukhothai.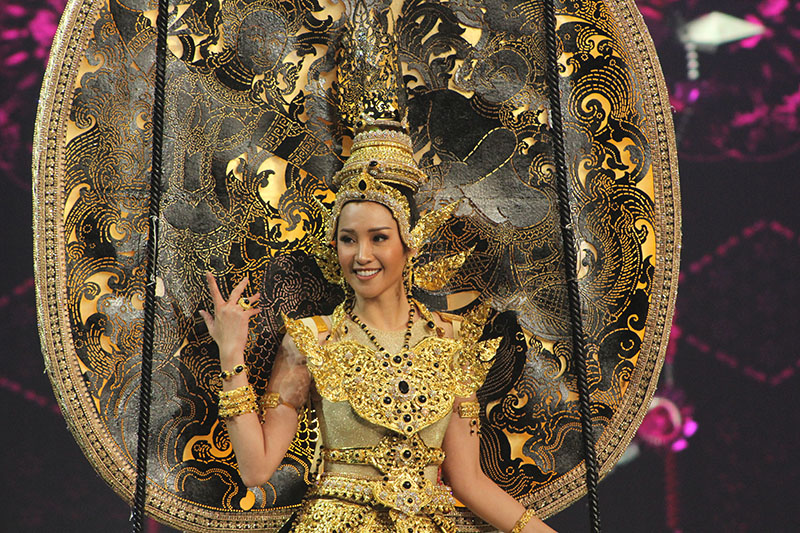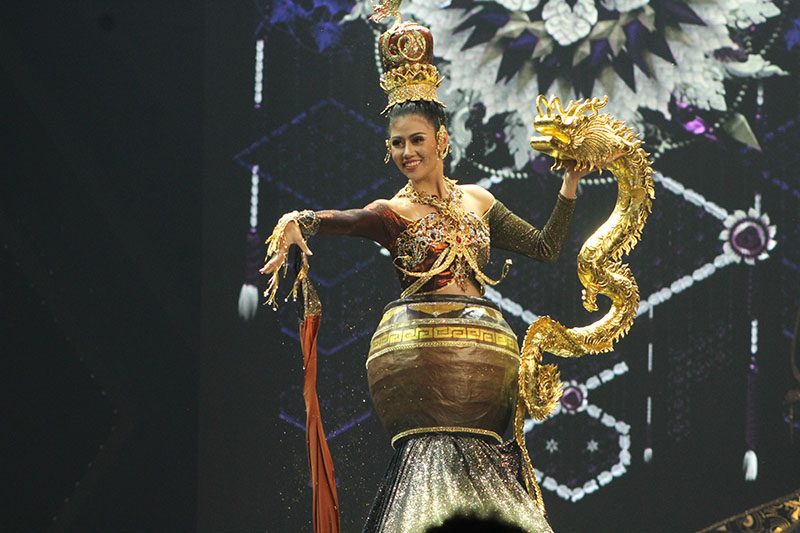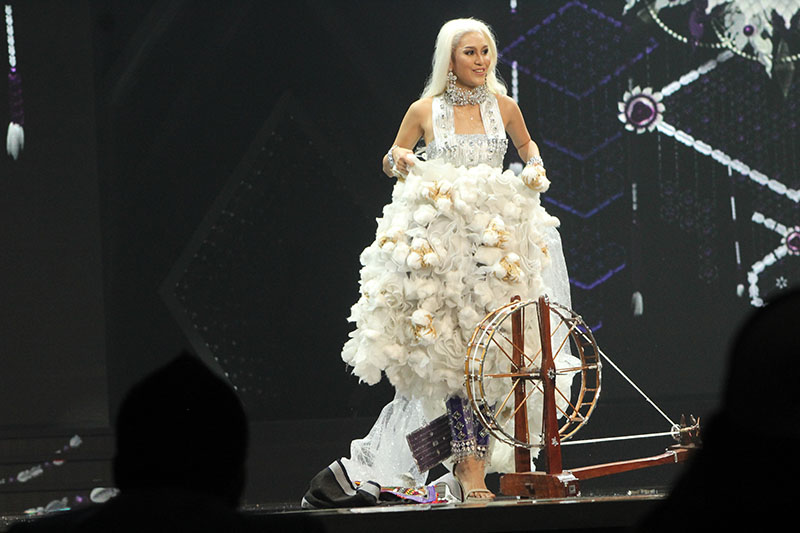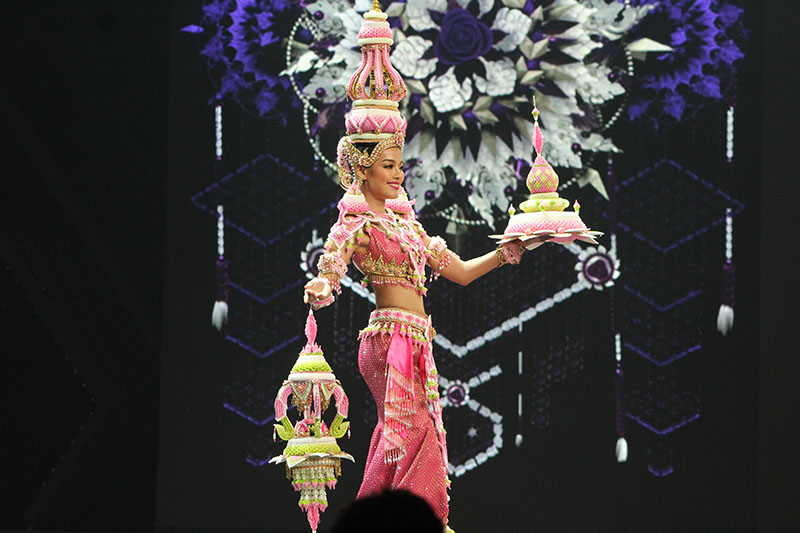 A few costumes went modern, such as Miss Trang's scuba-inspired gear or Miss Lampang's equestrian outfit for her city's horse-drawn carriages. Miss Buriram invoked future and past by rushing the stage in an F1 racing jumpsuit beneath a giant Isaan kite.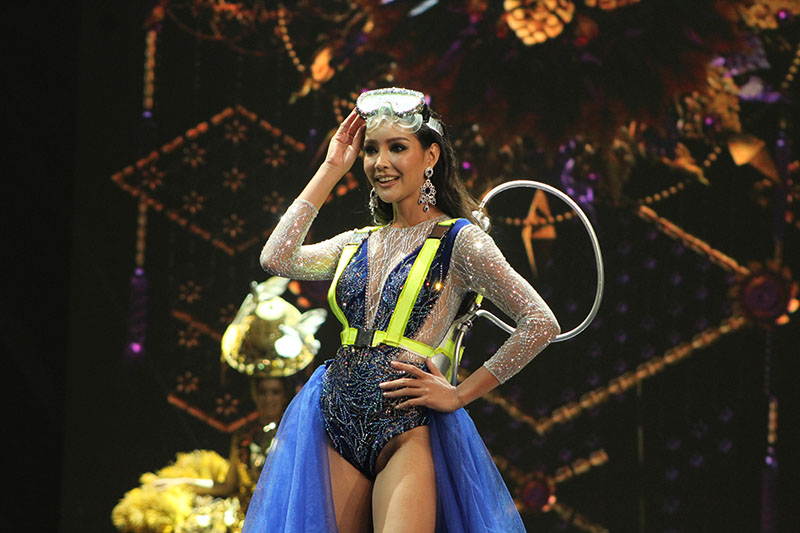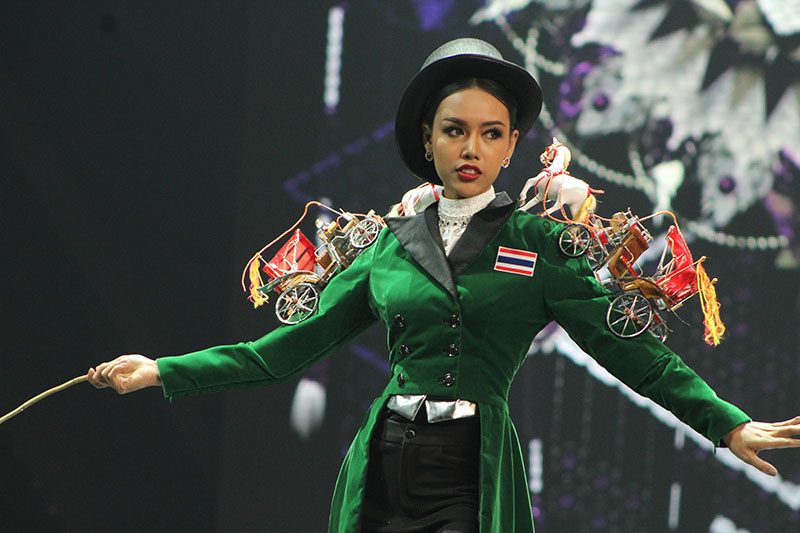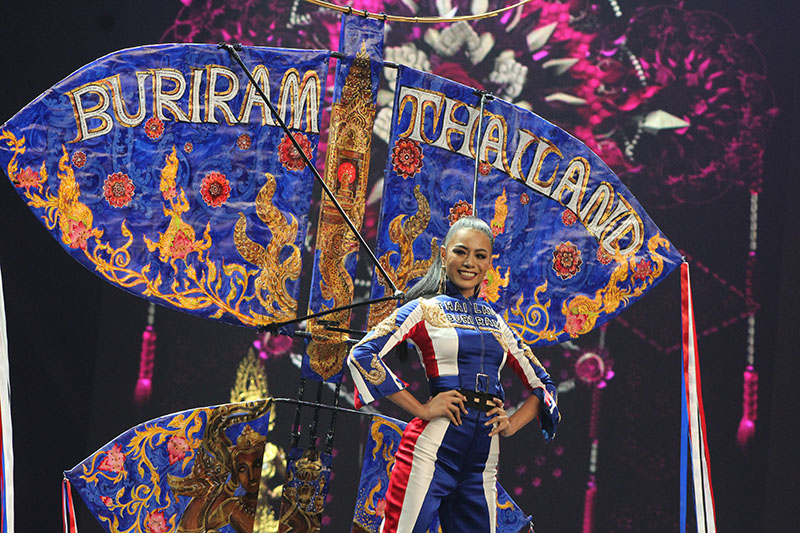 Related stories:
Durian Dress Wins Best Costume at Latin American Pageant
Pageants Drop Tradition to Try Modern National Dresses (Photos)