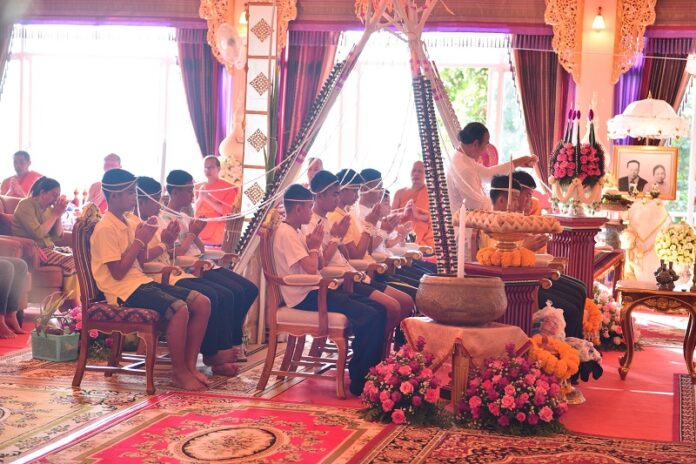 CHIANG RAI — The football boys and their coach have attended a Buddhist ceremony at a temple to protect them against misfortunes, a day after they were discharged from a hospital following their rescue from a flooded cave.
The 11 boys and the coach – the remaining team member is reportedly a Muslim – were joined by relatives and friends at the temple in the northern province of Chiang Rai, where they sat and put their hands together to the tune of chanting monks.
The ceremony, which is meant to extend one's life and protect it from dangers, was held at the temple that sits on the northern border overlooking Myanmar.
On Wednesday, the 12 boys and the coach faced the media for the first time since their ordeal, describing their shock at seeing the British divers who found them after they went missing inside the cave for almost 10 days. It would be another week before they were pulled out to safety in a complicated rescue that included diving them out of the cave.