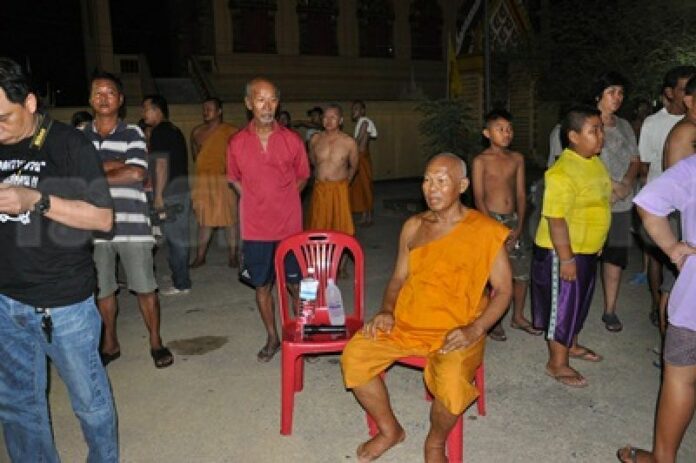 (12 April) A fire burned down 3 teak houses which served as residences for monks in Nang Boon Temple, Pathum Thani, and damaged an adjacent building.
Police received the call informing them of the fire at 03.30 am, and the fire continued for an hour before the rescue teams managed to extinguish it.
Pra KruSopon Boonyapirak, abbot of Nang Boon Temple, said the fire started at the storage area in the basement of one of the monk residences. 300,000 baht worth of donation given to the temple was also lost in the fire, he said, and many monks were injured by shards of broken glass caused by the fire.
Police suspected electronic malfunction as cause of the fire. The cost of damage was estimated at 20 million baht.