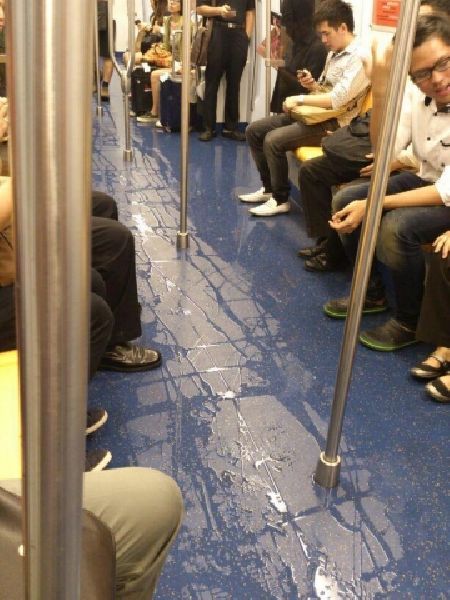 (11 April) Mr. Arnat Arpapirom, adviser to the exectutive boardof Bangkok Transit System (BTS), commented on the photos which showed flooded floors of Skytrains and were circulated widely on social network sites,sparking criticism of the System's management. Mr. Arnat acknowledged there had been such problem on a train in Sukhumvit line on afternoon of 11 April.
He said the storm and heavy rain in Bangkok during that time spilled into the trains when they stopped and opened the gates at each station.
"The problem was not serious and did not affect the train's operations. There was no electronic hazard as some people had worried. The pictured train managed to arrive safely at the destination where the staff cleaned the floor, and brought it back to service shortly afterwards" Mr Arnat said.