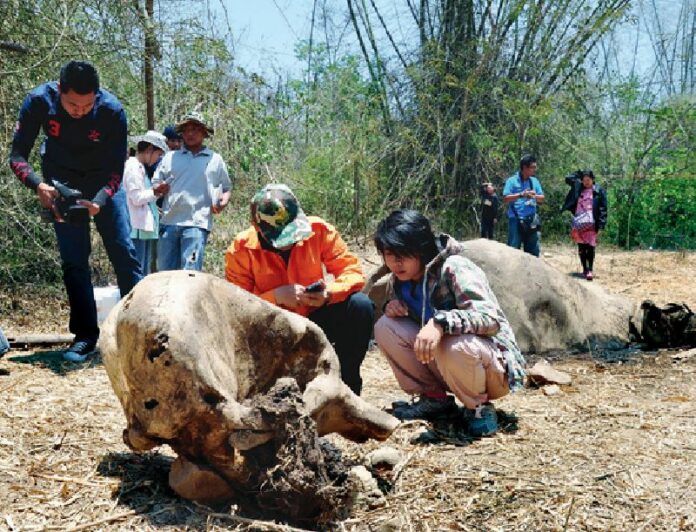 (12 April) Petchaburi police and local authorities are hunting down those responsible for the killing of a pregnant elephant in Kang Kajarn district.
The elephant′s carcass was found on 9 April. Police
speculated it was the work of a hunting band seeking tusks and
intestines from elephants in the forest.
Different branches of the authorities are coordinating to solve the killing and prevent further incidents. Among the planned projects are joint patrols between forest rangers and the
military.

A bounty of 100,000 baht has also been set by the
Governor of Petchaburi for any traces that lead to the capture of those responsible for the
killing.

Kang Kajarn subdistrict has one of the largest forest areas in Thailand, estimated
at 1.8 million Rai. The national park has been plagued by lack in
number of staff to keep watch on the local wildlife and fend off
criminal activities, chiefly illegal logging, drug trafficking,
and wildlife hunting.