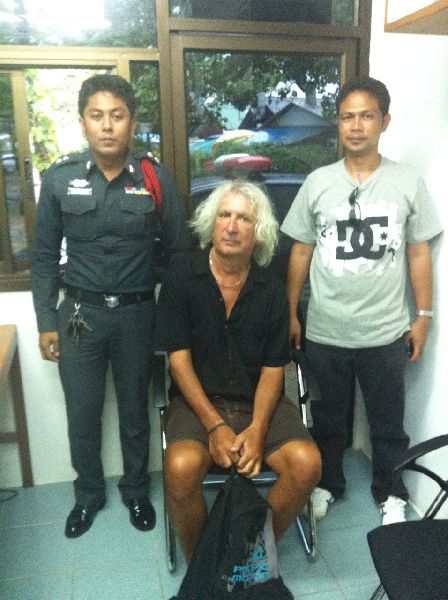 (12 April) Phuket police arrested a French man and charged him on the ground of making false accusation.
Police said Mr. Mark Proressi, 54, had
filed a report to the police earlier in the day that he was
robbed by 2 young men in front of Karon subdistrict branch
of Siam Commerical Bank, losing 2,000 baht in cash and a
number of documents.
The police reportedly interviewed many people in the vicinity but no one said they witnessed
the crime. Reviews of CCTV footages taken from nearby bank
and shops also yielded no trace of the robbery, police said. Mr. Proressi was interrogated and reportedly confessed he made false
complaint.
According to the police, Mr. Proressi made up the lie
because he had lost the money
during a night-out and was afraid his wife would be
angry.