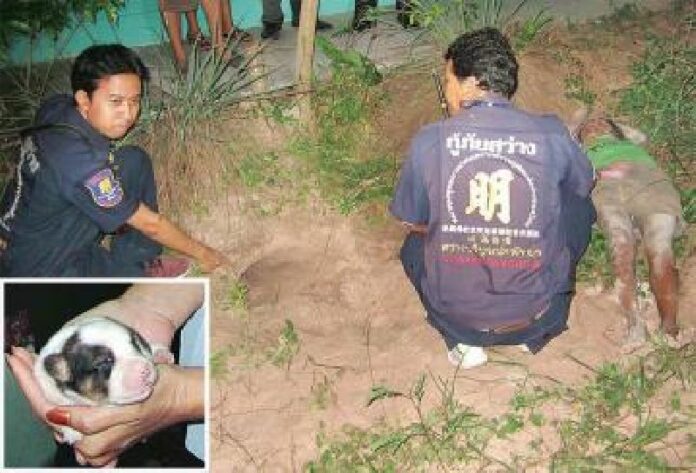 (16 April) A woman in Chonburi province suffocated to her death after she became stuck in a small hole on the ground while trying to pick up a group of puppies living with their mother in the hole.
Ms. Saipin Sangprakone, 43, was found dead in the 50 cm-wide hole. After removing the dead body, the police found a dog with its 7 newly born young ones in the bottom of the hole, and determined the cause of Ms. Saipin′s death as suffocation. The incident took place in the backyard of Ms. Saipin′s house in Banglamun district.
Ms. Saipin′s daughter told the police that she lived with Ms. Saipin at the place. She said couldn?t find Ms. Saipin when she came home and so went out looking for Ms. Saipin, until she found the motionless body of Ms. Saipin stuck halfway into the hole and immediately called police. Apparently Ms. Saipin tried to pick up the puppies but became stuck and suffocated in the process.