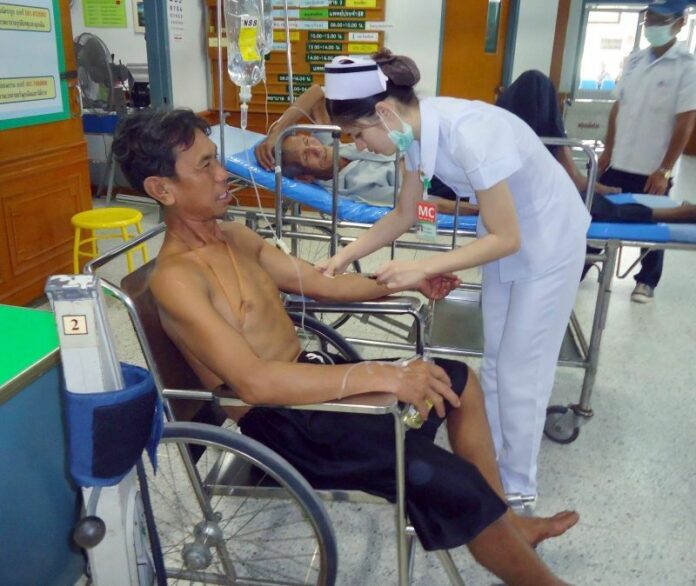 (24 April) Tens of thousands of bees attacked a group of locals in Kalasin province during their Rain Seeking Ceremony.
Our correspondent reported that 200 residents of 3 villages in Muang District had earlier gathered to participate in a ritual to appease the ghosts of their ancestors. The ceremony was headed by a 90 year old necromancer.
After the ritual was over, the villagers formed a procession andparaded around to ask for rain from the gods. However, the bees descended on the procession, causing the locals to flee for their lives. Reports say 24 people were sent to hospitals, 6 of them in critical condition.
Mr. Busadee Boonma, 44, an assistant to the necromancer, said the Rain Seeking Ceremony is held annually by the locals in order to ease the seasonal drought. He suggested that the bees, which live near a shrine dedicated to an ancestor spirit, were disturbed by the sounds of the procession′s drums.