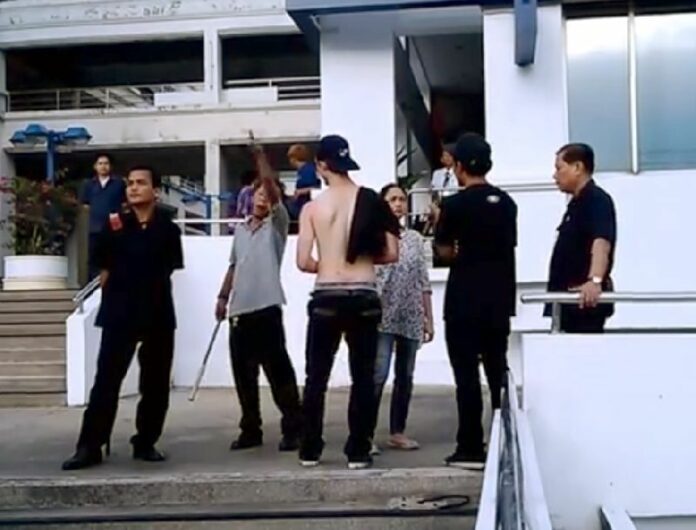 (26 April) Widely
criticized in the current online social networks is this video clip of world class skateboarders,
Fallen Team, who have traveled to Thailand to participate in the Extreme Sports Show, being told
who's boss by Thai security guard, claiming he is "Dang Bireley", a famous gangster of the 1950's.
The skate crew had plans to film stunts at Garden Home Housing Development, but is evicted
by the building's security staff due to risk of damage.
This incident has sparked debates in
the online community on whether the security guard's response was justified. Some agree, stating that
the skating may damage the iron railings, while others see the crew's video clips as damaging
Thailand′s image as a polite and friendly nation.
Below is the self-promotional video made by
Fallen Team: