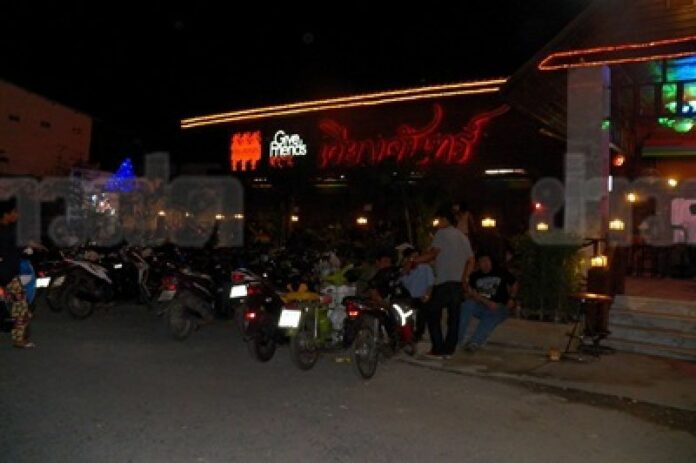 (3 May) Police had been notified at 02.00 today that there was gunfire and many clubbers injured at Viengchan restaurant, a popular night time destination in Pathum hani province.
Police found 3 cartridges of .380 handgun at the scene. The injured had been sent to
Pathumvech Hospital and Prachatipat Hospital.
An injured security guard, Mr Saravut
kwangthong, said that at 01.30 am, a fight broke out in the establishment.
We tried to
control the situation and took them out of the restaurant but that dissatisfied the gunmen, Mr
Saravut said, so they went back to the white Honda Jazz with unknown plate number and opened fire at
people in front of the restaurant.