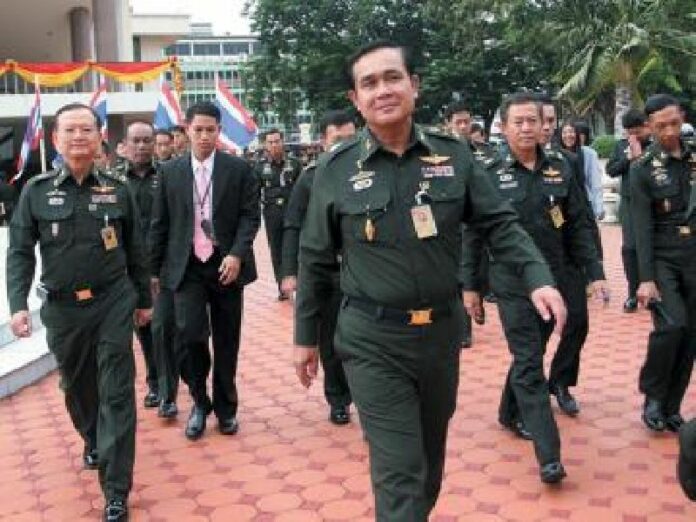 (8 May) Gen. Prayuth Chan-Ocha, Commander-in-Chief of the Royal Thai Army, said in a press conference that he is worried "like everybody else" that the ongoing protests in Bangkok might turn violent.
I don?t know who would be happy to see this kind of situation. But there might some people
who would be happy if violent incidents happen. That is why everyone has to remain calm. If they
stop talking and asking about controversial matters, things will get better. the army chief was
quoted as saying.
In a remark possibly referring to the Redshirts protesters? demands that
Constitutional Court judges step down, Gen. Prayuth told the reporters that keeping peace in the
nation should be priority for all sides, urging everyone to
espect the laws and avoid disturbing
the justice systems.
He also stressed that the protesters should not cause violence or
clashes on the streets.