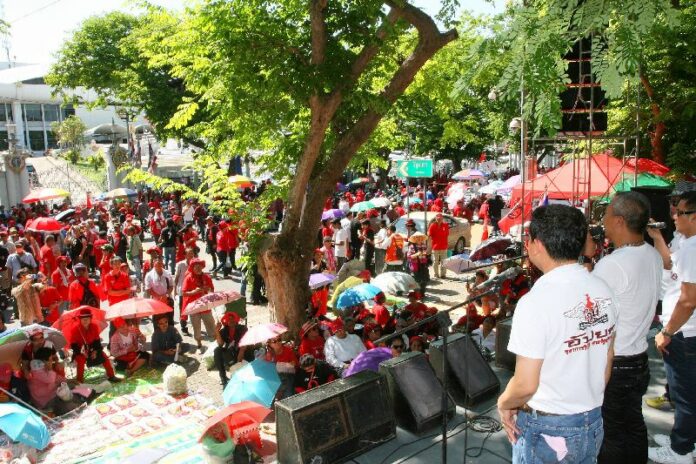 Thousands of Redshirts, organised by a group named The People′s Radio For Democracy, gathered in front of the Constitutional Court today before embarking on motorised march along the roads in central Bangkok.
The protesters eventually staged rally
around the Parliament House, repeating their demands that 9 judges of the Constitutional Court step
down. The Redshirts accuse the judges of manipulating the laws and meddling in politics.