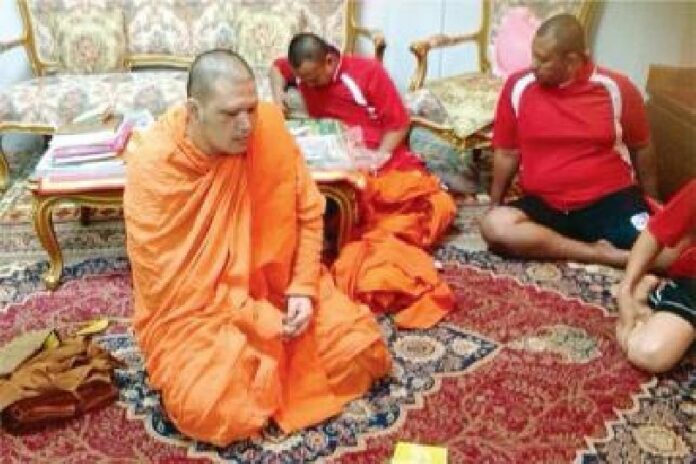 (9 May) Police force raided a temple in Phuket province, arresting 4 monks who were carrying crystal meth and marijuana.
The raid on Wat Kajornrangsan, Phuket, after receiving reports of drug abuse among the
monks. Upon arriving at the compound, police noticed a monk in the temple matching the description
of locals' reports. When approached, the man fled the authorities.
Officers asked the man to
stop and called in the abbot to search him. 24.14 grams of powdered marijuana was found on his
person. Investigations revealed his name was Monk Vichai Charuwunno Sukaromn, 23.
At the
same time, officers searched other areas of the temple and arrested other suspects.
Monk
Santi Titummo Tuantong, 32, was found with of 0.33 grams of crystal meth. Monk Suchai Dejtummo
Angsanam, 32, was found with 1.21 grams of crystal meth. Monk Vichai Kawesko Sooksawas, 33, was
found with 3.47 grams of powdered marijuana.
All suspects were officially defrocked from
monkhood and charged with possession of narcotics.