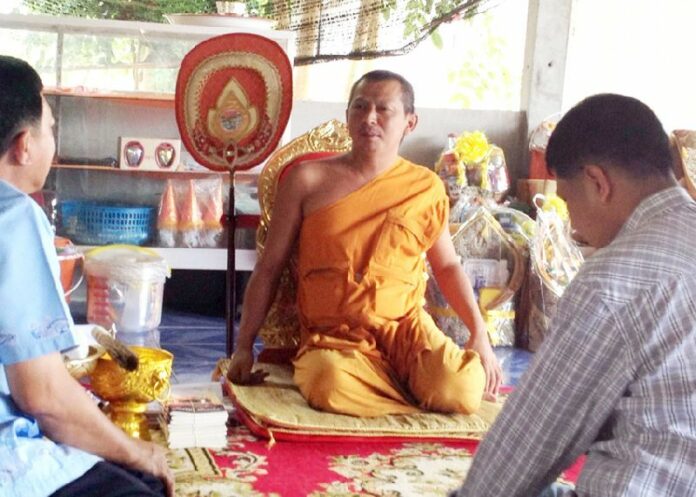 (20 May) Our correspondent accompanied Mr. Surayan Karnchanasilpa, Deputy Governor of Kanchanaburi province as he arrived at Nernpra-ngarm Temple with other officials to investigate reports that the temple′s residing monks were seen gambling.
A video clip showing some monks playing cards at the temple was posted on Youtube and has caused outrage among many Buddhists. Gambling is prohibited by both Buddhist organizations and Thai laws.
Pra Atikarn (head monk) Sittipon Yasapalo, 40, the abbot of the temple, told the officials he was indeed one of the monks who appeared in the video. He said the other 3 monks were visiting monks from other temples. The incident reportedly took place in the temple driver′s room.
Later, a senior police official in Kanchanaburi said the Buddhist authorities have defrocked the abbot monk, and he would be prosecuted according to the law. As for other monks seen in the video, the police cannot yet take action against them because they are still in monkhood.
Gambling carries penalty of no more than 1 month jail term and 1,500 baht fine according to Thai laws.