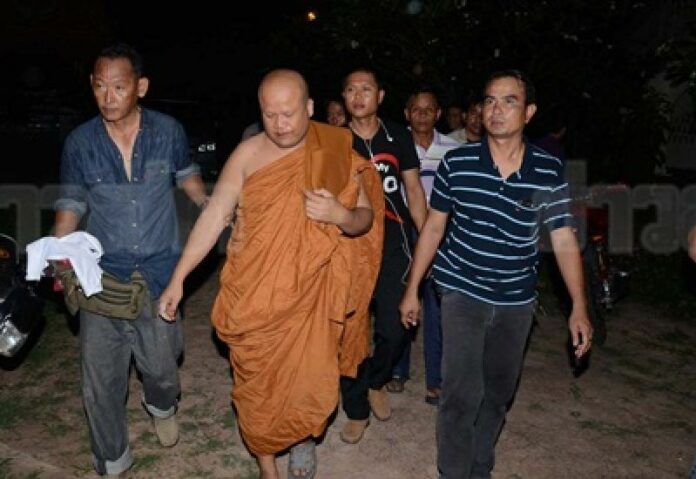 (28 May) Police officers
arrested the abbot of Uppatumpotaram temple in Kalasin province for drug abuse, while the monk said
he used drugs because they helped him lose weight.
The police raided the temple after
receiving reports from locals. The officers found Pra (Monk) Attikarnprayong Papassaro in the
second floor of the monk residence. The abbot was reportedly doing drug and refusing to open the door at first. He was also seen throwing an object into
the toilet and flushed it down with water.
The police retrieved the object from the pipes
uncovered 7 tablets of methamphetamine, which was taken in as evidence for the case. The rest are
apparently washed away with the sewage system. Police also found other drugs in his room and some
pornographic CDs, which were also confiscated.
The monk confessed to throwing
the pills down the toilet, saying that he bought them to use with a group of teenagers and a novice
who has fled. He has been a monk for 13 years and teach Buddhism and moral studies at local schools
until he was made the Abbot of the temple.
He added that the reason for the drug abuse is he
wanted to lose weight. He currently weighs 90kgs, so he is now taking 1-2 pills of methamphetamine
daily. He also admitted to screening pornographic videos for teenagers. He has now been unfrocked
from monkhood and will be prosecuted by law.