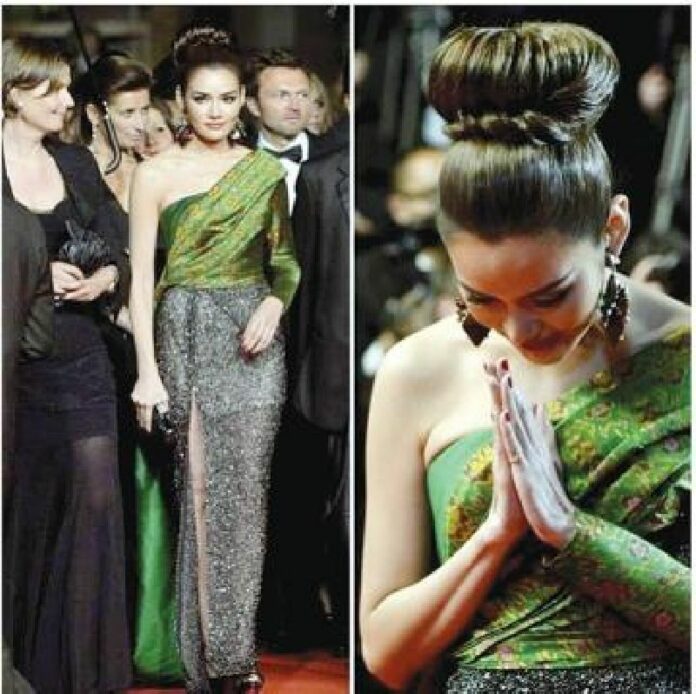 (30 May) Rhatha
?Yayaying? Phongam, the Thai actress who co-starred with American actor Ryan Gosling in the film
?Only God Forgives?, responded to the news about crowds booing at the film′s screening at Cannes by
urging Thai people to watch the film and judge for themselves.

Ms.
Rhatha said every film shown at Cannes Film Festival is booed anyway, and ?Only God Forgives?
received relatively lesser amount of booing.
In fact, if you look at the video I posted on
Youtube, there were also long applauds after the film was over. The British [audiences] seem to like
it, whereas the French might not like it because the film is dark and violent, she
said.
The film was criticized, and some people don?t like it, because the story might be too
artistic. But you all should see it for yourselves if the film is screened here in
Thailand
Ms. Rhatha continued that she was very satisfied with the experience in making this
film, remarking that she does not know whether she would have such moments again in her life. The
pinnacle of her experience was walking down the famous Red Carpet at Cannes, which she described as
eyond her wildest dream.
I?m very proud of it, Ms. Rhatha told our
correspondent.
Her presence at the Red Carpet also sparked a separate incident, in which Ms.
Araya ?Chompuu? Hargate, another popular Thai actress, was criticized by some netizens for not doing
traditional Thai greeting (wai) and not displaying enough Thainess, as contrary to Ms. Rhatha
who graced the crowds with her wai and Thai-inspired dress.
Yayaying played down the
incident, explaining that she and Ms. Araya were there as different capacities (Ms. Araya was not
part of any film cast – she was a brand presenter for the cosmetic firm l?Oreal Paris), but both had
made reputation for Thailand so Ms. Araya should be praised, not criticized, for her role at the Red
Carpet.
She said she had not talked to Ms. Araya about the incident, but insisted she had no
personal conflict with Ms. Araya.