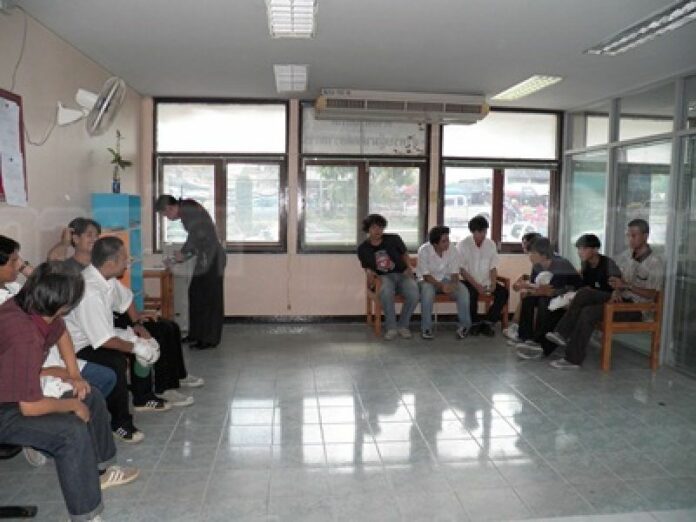 (3
June) Rival college gangs clashed with each other this morning in Pathumthani, and another fight
almost broke out in local hospital later where the gang members were sent to treat their
wounds.
The clash between 2 gangs of student began around 09.00, with some students seen
throwing homemade explosives in direction of their rivals in front of Major Cineplex cinema,
injuring a number of people. The students were from Pathumthani Technical School and Pathumthani
Technology College.
After the incident, police arrested 23 people. The injured were sent to
Pathumthani hospital. However, the gang members followed their injured friends there, and met with
the rival gang in the hospital. Fistfights were about to ensue when police officers at the hospital
broke up the groups in time.
There′s also report of some students firing their pen-pistols
toward the of students at a bus stop in front of Soi Rungrueng. The police moved in to arrest the
attackers, and identified them as students from Pathumthani Technology. 12 people were arrested
afterwards.
Polytechnic schools in Bangkok are known for fomenting deep rivalry against one
another, and the gangs often clashed on streets, sometimes with fatal casualties. Some bystanders
caught up in the fights had been injured or even killed before.