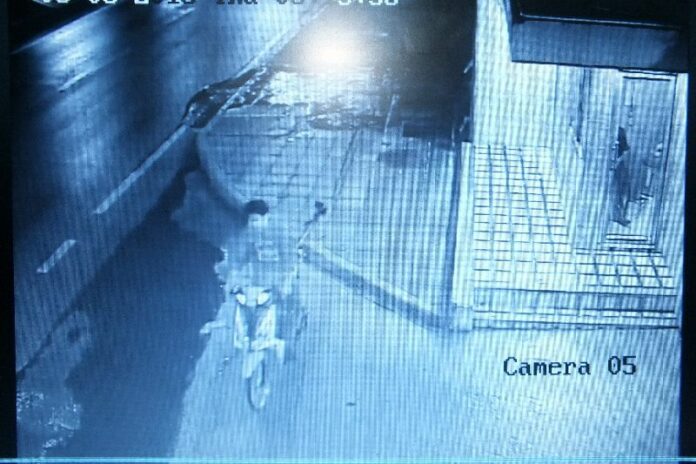 (7 June) Earlier today
police in Pathumthani province received reports of water gushing out of the water pipes in front of
Chokechai Steakhouse, a well-known restaurant, in Rangsit area.
At the scene, the restaurant
manager informed police that the brass water meter's PVC pipe has been cut off and stolen, leaving
the water gushing out of the pipes. The security guard turned off the water valve and informed the
manager, who in turn, informed the police.
Police investigated the security
camera footage and uncovered that the suspect worked along and parked his motorcycle in the area at
3.05. He walked over to the meter and cut off the pipe at 03.14 and left.
Investigations
revealed that the suspect had cut off almost 1 meter of the pipe and tied it to the back of his
motorcycle, hiding it behind his body as he passed the security guard. The suspect headed toward
Zeer Rangsit.
Police urge any individual who has seen or has any evidence on the suspect to
contact Kukot police station immediately.