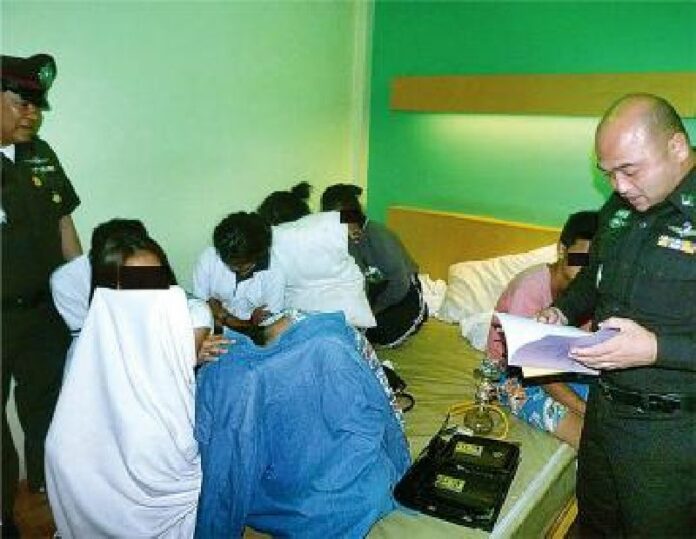 (6 June) Chonburi police
raided a motel room where group of 17 year old individuals were engaging in group sex and drinking
alcohol, some in their school uniforms.
Around 16.30, officers of Laem Chabang police station
received reports of awell-known polytechnic school students having a sex party in a motel
room at Royleelaa motel. Police raided the hotel and found 5 female teenagers and 3 male teenagers
at the scene.
Upon arriving, police found 3 motorcycles parked in front of the room. The
hotel staff knocked on the door, and when the doors open, police rushed into the room to find
5 female students, wearing their school P.E. uniform sitting in the room.
3 male students
were also present at the scene: 1 from the same school, and 2 who have dropped out. The 2 dropouts
were reportedly boyfriends of the 2 girls in the room. Inside the room, police found 5 empty beer
bottles, some tobacco, and used condoms.
Urine tests show no evidence of drug
abuse.
Questioning revealed that the group skipped school, rented the motel room late
morning, and came into the room one by one with alcohol and tobacco. The group said they all had
sexual intercourse inside the room.
Police have informed the parents of the teens, and also
the school, along with issuing a record of the event. The parents were alerted to escort the teens
home.