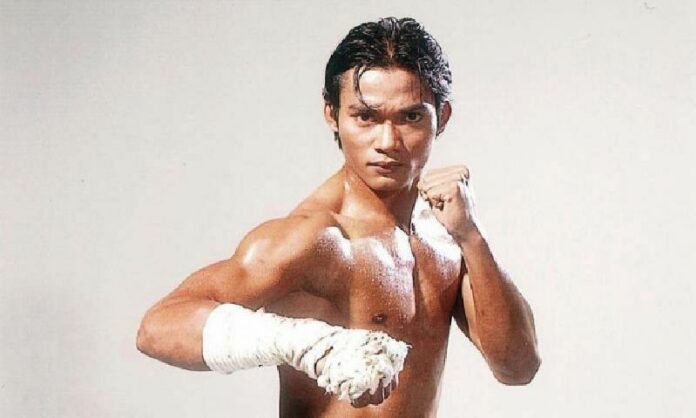 (9 June)
Family of the well-known action star ?Tony Jaa? are pleading that he come home, adding that they
have not seen or heard from him for 5 months now.
Mr. Tongdee Yeeram, father of the actor,
whose real name is Mr. Panom Yeeram, is currently suffering from his high blood pressure and
bleeding in his brain, his wife Ms. Rin Yeeram has revealed.
She said her family is keeping
close watch of Mr. Tongdee′s condition by his sickbed at their house in Surin province, and they all
are waiting for Mr. Panom to come home. She told our correspondent Mr. Tongdee was recently admitted
to hospital, too.
According to Ms. Rin, Mr. Tongdee behaved madly, as if he were possessed.
Her family believed that it results from Mr. Panom′s flirt with various martial Dark Arts with no
respect to the appropriate spirits, so the spirits are punishing his father.
She said she did
not want any money from Mr. Panom. Please feel pity for your father. He called out for you in his
sleep, Ms. Rin said tearfully.

Our correspondent said there were unconfirmed
reports that Mr. Panom is busy with filming his new movie, possibly a sequel to the hit film Ong
Bak which propelled him to fame in 2003.