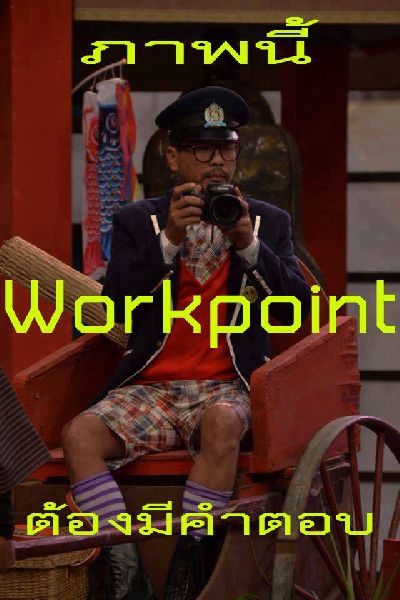 (9
June) Workpoint Entertainment, a major Thai TV show production company, spoke out on the allegations
that one of its comedy stars parodied His Majesty the King.
Royalist anti-government
Facebook pages and their ?fans? accuse Teng Terd Terng, a famous Thai comedian, of insulting the
Thai monarch. Their allegation is based on a screenshot of one of his TV appearances, in which he
sat on what appeared to be a wheelchair, holding a camera.
His Majesty the King is known to
make
public appearancesin such postures before, hence the connection.
It is understood that
the anti-government critics are lashing out at Teng Terd Terng, whose real name is Mr. Pongsak Pongsuwan, for his
attendancein birthday of a prominent Redshirt leader. There, Mr. Pongsak called for Former PM
Thaksin Shinwatra to return to Thailand (Mr. Pongsak later said he was merely joking).
Adored
by many Redshirts, Mr. Thaksin is seen as corrupt dictator and reviled by the Yellowshirts.
His sister Ms. Yingluck Shinawatra is currently serving as the Prime Minister.
In a statement
released today, Workpoint Entertainment said that the screenshot in fact showed an episode of the
comedy show Ching Roi Ching Larn broadcasted on 17 February this year. The episode was a parody of
a Thai novel about 2 Thais who fell in love during their stay in Japan, and Mr. Pongsak was acting
as one of the protagonists as he toured around Japan.
In the episode, Mr. Pongsak was sitting
on a rickshaw – not a wheelchair – and he used his camera to capture the beautiful scenery of Japan,
the statement said.