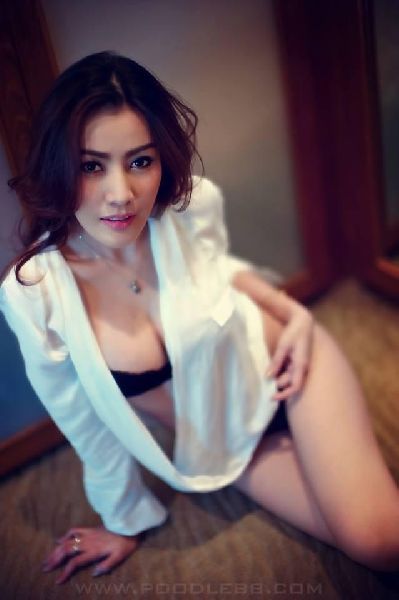 (12 June) A well-known
sexy idol reported to police that she woke up half naked in a motel room with a man after a
night-out during which she might have been drugged.

Ms. Pilawan
Arirorb, 30, pressed charge of sexual harassment and unlawful detention against the man, who was
identified simply as Mr. Got.
The idol, who′s better known by her nickname Muay Maxim after
she graced the cover of the adult magazine in 2010, told the police that some time ago she had been
given a job offer from a fellow model called Joy.
The job, she said, was to attend a
birthday party of a young businessman and held the birthday cake for him. She said she was promised
a payment of 5,000 baht.
Ms. Pilawan told the police that on 7 June she showed up at the
appointed venue but could not see any birthday cake. Only 5-6 people were there, according to Ms.
Pilawan, so she stayed and talk with them. She said she drank one glass of alcoholic beverage,
became bored of the lackluster party, went out for smoke, and felt very dizzy when she came
back.
She was certain she was drugged, because the next thing she knew was waking up in a
hotel room with someone from the party, Mr. Got. She said she wore only her underwear when she woke
up, so she phoned her friends for help. Meanwhile, Mr. Got reportedly tried to flee, but she held
him back until her friends arrived.
According to the former Maxim cover girl, Mr. Got
insisted to her that she willingly came to the room with him. However, she said, the hotel staff
showed her CCTV footage of her, unconscious, being half carried to the room.
Ms. Pilawan told
police she was afraid to file the charge at first, but she became worried that Mr. Got might
sexually violate her and film her when she was naked, so she decided to seek help from
police.
The police said they would investigate the matter.
?Muay Maxim? was the center
of a scandal between her and the singer ?Howard Wang? who was alleged to have repeatedly physically
abused Ms. Pilawan.