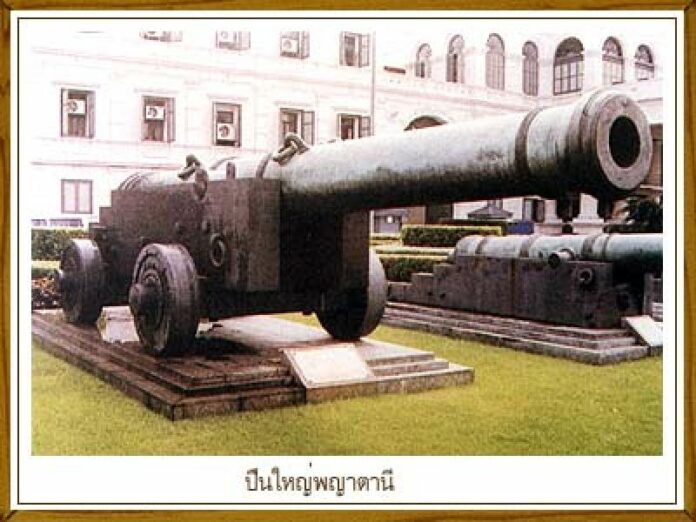 (11 June) For years, some
residents and activists in Pattani province have been demanding the return of the Great Tani Cannon,
the cannon that defended the city-state of Pattani during its wars with Siamese invaders. It was
carted off to Siamese capital city around 200 years ago by the victorious Siamese troops after they
finally conquered the sultanate.

Before it was incorporated into modern-day Thailand, Pattani
was an independent Islamic state, and the the echoes of fierce independence is still found in the
insurgency movements that have plagued the region for decades.
On 2 June, the Thai
authorities responded to call for Great Tani′s return by sending a replica of the cannon to be
installed in front of Pattani′s historic Krue Se mosque, but the actual Cannon is still displayed in
front of Ministry of Defense in Bangkok. The bizarre move puzzled and even angered some locals, who
saw it as an arrogant gesture from the Thai authorities.
Today, in an attack that might
represent that sentiment, a bomb exploded and broke the replica cannon in half.
The bomb,
which was hidden under the replica, was detonated around 18.30, while daily evening Islamic prayer
was being held in nearby Krue Se mosque. The explosion also damaged the base of the replica
cannon.

Reports indicate that shortly after the
bombing, banners bearing pro-independence slogans were hung in many parts of Pattani town center.
One banner reads The Siamese imperialists are liars. They do not own this land.